News
»
Go to news main
IN MEMORIAM: Former professor Paul Thomas
Posted by
Jane Doucet
on September 14, 2017 in
News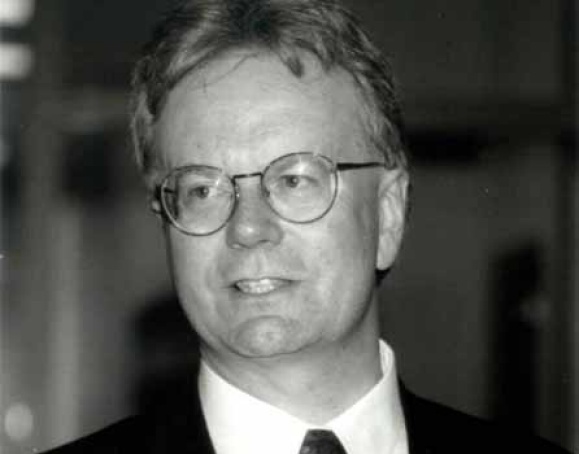 The Schulich School of Law extends its condolences to the family, friends, and colleagues of former professor Paul Thomas, who died on Sept. 8 at the age of 73.
Thomas graduated from the University of Wales with an honours LLB, then went to Yale University Law School, where he earned an LLM. He then enrolled at the Inns Of Court in London, where he was Hardwicke Scholar at Lincoln's Inn. He was proud of the fact that his call to the Bar was sponsored by the famous jurist, Alfred Lord Denning.
Although he was offered Chambers at Lincoln's Inn Fields, he chose instead to do some teaching before settling down to practice. That decision led him to the University of Manitoba, where he was director of the Legal Research Institute. He was called to the Manitoba Bar, developed a clinical outreach program, and was chief research officer for the Manitoba Law Reform Commission.
In 1976, Thomas arrived at Dalhousie. During his time at our law school, he served as associate director of Dalhousie Legal Aid Service and as the law school's Associate Dean. He also chaired most of the school's committees over time and was active at the broader university level, co-chairing the University Grievance Committee under Dalhousie's first collective agreement. In addition, he chaired the Senate Academic Appeals Committee for several years.
'Outstanding service to students'
In a 2009 Hearsay magazine article, upon his retirement, Thomas was recognized for his "enthusiasm, dedication, and outstanding service to students." In 1994 he received the Dalhousie Law Students' Society and Alumni Association Award for Excellence in Teaching. 
Thomas made it a career goal to have the law school's name known internationally by delivering papers and keynote addresses around the world. Perhaps his most challenging assignment was giving lectures on mediation techniques to post-Soviet-era government employees in Budapest. This was done with the aid of a translator and slides generated with the assistance of a Hungarian-born student at the law school.
For several years, Thomas served as Honorary Legal Advisor to the international Looking After Children Project, which deals with the evaluation of placement strategies to produce better outcomes in foster care. This led to a number of publications and keynote addresses in such places as Oxford, Dublin, and Melbourne. He also administered the law school's pioneering Judges Clerk's Program. In this credit program, students are placed with the Supreme Court of Nova Scotia and the Nova Scotia Court of Appeal.
In retirement Thomas continued his law practice in Nova Scotia, which was mostly in family law, but he told Hearsay that he looked forward to travelling more, particularly in the Patagonian section of Argentina, and to practicing photography.