News
»
Go to news main
The Nova Scotia Judiciary launches a mentorship program for African Nova Scotian and Indigenous lawyers who want to become judges
Posted by
Jane Doucet
on August 2, 2017 in
News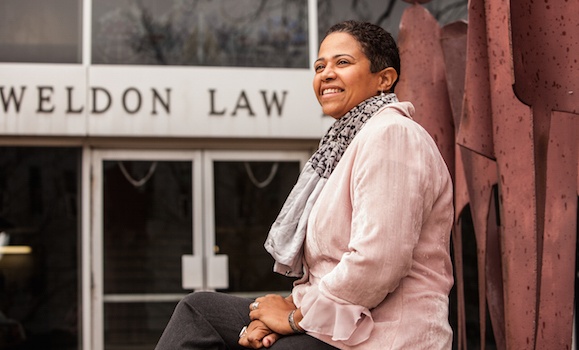 The Nova Scotia Judiciary has launched a mentorship program for African-Nova Scotian and Indigenous lawyers who want to become judges. When a call went out earlier this year, more than 50 Nova Scotia judges volunteered as mentors.
Beginning in the fall, three judges will be matched with lawyers. The program will eventually expand to include more eligible lawyers. Of the 104 judges across Nova Scotia, only about 10 per cent are not white. Five identify as African-Nova Scotian, three as Indigenous, one as Chinese-Canadian, and one as Sri Lankan-Canadian.
Chief Justice Michael MacDonald ('79) of the Nova Scotia Court of Appeal helped develop the mentorship program. He says the judiciary itself has a leadership role to play in making sure all Nova Scotians are fairly treated by the courts.
The following alumni are judicial appointments from African Nova Scotian and Mi'kmaq backgrounds:
Judge Rickcola Brinton ('99), Judge Samuel Moreau (96), Judge Catherine Benton ('93), and Judge Ronda van der Hoek ('96)
Professor Michelle Williams, director of the Indigenous Blacks & Mi'kmaq Initiative at the Schulich School of Law, told the CBC that having a more diverse bench with a range of experience, perspective, and knowledge improves the quality of the judgments or decisions that will be made and boosts public confidence in the overall legal system.
Click here to access the Nova Scotia Judicial Mentorship Initiative mentee enrolment form. Note: The closing date to submit the enrolment form is Sept. 11.
Click here to read the CBC News Nova Scotia story about the mentorship program.