News
»
Go to news main
Spotlight: Pamela and Andrew Brands International Internship gives first‑year students first taste of international careers in law
Posted by
Rachael Kelly and Jane Doucet
on July 22, 2016 in
News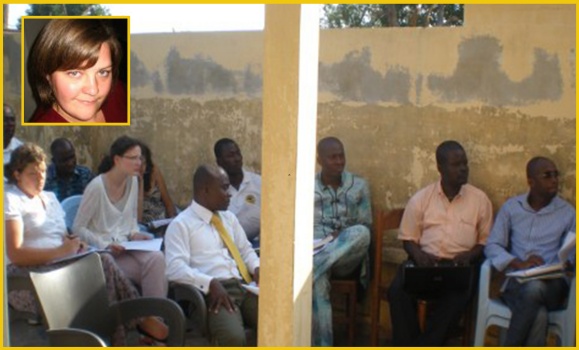 The Schulich School of Law offers students many internship opportunities to gain valuable work experience locally, across Canada, and internationally.
One such internship, the Pamela and Andrew Brands International Internship in Law, gives students the opportunity to work for a prestigious global law firm in London, England, and an international NGO of their choosing. This competitive internship placement is awarded to one first-year student at the Schulich School of Law each year.
Donated by Andrew and Pamela Brands, the Brands internship funds a split summer internship opportunity for students interested in pursuing international careers. The first half of the internship takes place at Herbert Smith Freehills LLP, a prestigious global law firm in London; the second takes place at an NGO selected by the student.
Established in 2012, the Brands' gift – $12,000 a year for five years – is more than just a conventional internship. It allows the students to complete fulfilling work abroad while simultaneously releasing them from the burden of having to find a paid summer position.
"We wanted to create an award that has a direct and tangible benefit to the students. Taking this idea and making it a reality has been a rewarding experience for us." — Andrew Brands
After interning in the financial regulation department at Herbert Smith Freehills, Rebecca Critchley – the first student to complete the internship – spent five weeks with a civil rights group in Togo, West Africa. "This award has given me the opportunity to work with a prestigious international firm, as well as an NGO. I am very excited about the doors I know it will unlock for me."   
Kevin Landry, who completed the internship in 2014, said of the experience: "I was able to see two very different sides of the work lawyers do. I can now appreciate that the corporate firms that allow businesses to drive modern economies are equally necessary to the human rights advocates who ensure that freedom and liberty do not become commodities to be bought and traded "
This internship exposed me to a network of fantastic colleagues, a potential new career, a depth of new ideas and a series of challenges I was proud to surmount. I had a fantastic time representing your internship and Dalhousie University. You should be very proud of the opportunity you created. I know I will draw on this experience for the rest of my career, and probably the rest of my life. Thank you for the summer of a lifetime.
— Kevin Landry, 2014 Brands Internship recipient
Alumnus Andrew Brands (LLB '79) is now the executive vice-president of Great-West Lifeco Inc. He said he and his wife "wanted to create an award that is a benefit to students, raises the profile of both our law school and its graduates with leading law firms in one of the major financial markets of the world, and provides an opportunity for the students to support an NGO of their choice. Taking this idea and making it a reality has indeed been a rewarding experience for us." 
Dean Camille Cameron agrees that internships such as this one offer an invaluable opportunity for students to gain work experience and to expand their horizons. "We have made fundraising for internships such as this one a priority," she said. "Not only do they create a summer job for our students, but they also open up possible new career paths for them. Internships like this one can often be life-changing experiences for our students."