News
»
Go to news main
Announcing The James Palmer Chair in Public Policy and Law
Posted by
School of Law
on March 26, 2015 in
News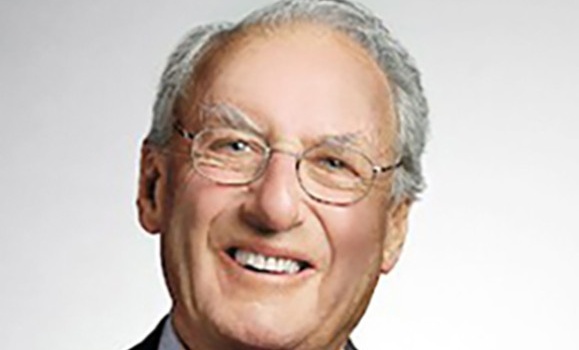 Dean Kim Brooks is pleased to announce a $3 million gift from the Palmer Family Foundation to establish the James Palmer Chair in Public Policy and Law. The James Palmer Chair in Public Policy and Law captures the spirit and honours the legacy of one of Canada's most passionate advocates for civic engagement and the development of thoughtful public policy, Mr James (Jim) Palmer (LLB'52) CM, AOE, QC, LLD.
With the James Palmer Chair in Public Policy and Law and the recently announced multidisciplinary MacEachen Institute for Public Policy and Governance, Dalhousie and the Schulich School of Law are uniquely positioned to make a meaningful impact on the public policy conversation in Canada. 
Tackling policy challenges through law
As a society, we face unprecedented challenges on issues relating to health, environment, technology, and trade, among others – particularly as our world becomes increasingly interrelated and our challenges deepen in complexity. When almost every aspect of daily life is impacted by public policy decisions at all levels of government, who makes decisions, in what manner, and based on what evidence become questions of critical importance.
Law is a major instrument of public policy in Canada and around the world. Universities are uniquely positioned to create a forum for citizens, scholars, and policymakers alike to contribute intelligent, inspired, and imaginative public thinking and analysis that can be applied to complex issues in critical areas.
"It is with great thanks to Jim's family that his legacy will find a home in the form of a new chair within Dalhousie's walls, with impact around the world," said Dean Brooks at the announcement.

"The Palmer Chair will provide intellectual leadership at the law school and will be actively engaged in projects that have an impact in public policy and law locally, regionally, nationally and internationally."
Training the next generation of policymakers
Dalhousie University, and the Schulich School of Law in particular, have a long tradition of public service and a deeply embedded commitment to public policy. We are uniquely charged, as educators training the next generation of lawyers, to develop our students' capacity for advanced thinking in anticipation of the policymaking functions they will soon take on as legislators, officials, experts in the public interest, or private practitioners – an especially urgent duty as our society becomes increasingly globalized and interdependent. 
We train compelling thinkers by being compelling thinkers ourselves. Our faculty's research takes on local, national, and global problems across a broad spectrum – from income inequality and food security to electronic commerce and arctic governance – and makes a lasting impact in developing policy to address these problems. Our faculty are regularly sought by governments around the world for their expertise, and the inaugural James Palmer chairholder -- who will be recruited immediately -- will complement and support the work already in progress at the law school.
Read more on Dal News: Leaving a legacy in public policy education
Read more on our research in marine and environmental law, health law, law and technology, business law, and restorative justice