LEAF Halifax: The Persons Day Breakfast Gala
The Halifax branch of the Women's Legal Education and Action Fund (LEAF Halifax) cordially invites you to the Persons Day Breakfast Gala, our biggest and most important fundraiser of the year!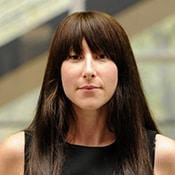 Get inspired and join LEAF Halifax for this year's celebration of milestones in its work toward substantive gender equality. The morning includes a special keynote address by Joanna Erdman, Associate Professor of Law, MacBain Chair in Health Law and Policy, and Associate Director of the Health Law Institute at the Schulich School of Law.
Erdman will speak about the dynamics of reproductive justice movements in Canada and their efforts to reclaim reproductive health and rights in the larger frame of our social and political lives. The keynote address will be followed by breakfast, coffee, and tea overlooking the Northwest Arm.
Categories
Staff Interest, Alumni & Friends, Faculty Interest, Student Interest
Time
Starts:
Ends:
Location
Saint Mary's Boat Club, 1641 Fairfield Rd., Halifax
Cost
Individual tickets: $30
Table (seats 8): $500
Justice Sponsorship: $2,000
Additional Information
About Persons Day
On Oct. 18, 1929, the historic decision to include women in the legal definition of "persons" was handed down by Canada's highest court of appeal: the Judicial Committee of the Privy Council of Great Britain. LEAF Halifax's annual Persons Day Event is held in celebration of that ruling which decided that women were to be considered persons under the law and eligible to sit in the Canadian Senate. Persons Day Event is LEAF's largest signature fundraising event and has raised over $4 million to date to help LEAF continue its mission of advancing substantive equality for women and girls in Canada.
Contact
Click here to buy tickets.
LEAF Halifax: The Persons Day Breakfast Gala