Weldon Award for Unselfish Public Service
Celebrating a long tradition of service in the public good

Since 1983, we've presented the Weldon Award for Unselfish Public Service annually to an alumnus or alumna who has made outstanding contributions to the community and the legal profession on either a worldwide, Canada-wide, province-wide or local setting.


2019 Nomination Deadline: May 31, 2019
Terms of Reference
The selection committee will consist of the President of the Board of Directors of the Dalhousie Law Alumni Association, all its branch presidents, the Dean of Law and the Associate Dean.
The award will be announced at a Law School event with appropriate publicity in Hearsay, Dalhousie publications, and the local media.
Copies of the materials in support of each nominee will be sent to all members of the selection committee. Members will be asked to participate in a conference call to discuss each nomination. After the conference call all members will be given a fixed date to contact the Alumni Officer to inform her how they wish to cast their vote. In the event of a tie, there will be another conference call to make a final decision.
The recipient will be given a copy of the award, including a photograph and the citation. The original will hang in the Weldon Law Building.
Submissions can be passed from year to year, if the current number of nominees is too small. Nominators should be contacted and asked if they wish to renew their nominations.
The award should be made to a graduate of the Law School for his/her contribution of unselfish public service to the community. The scope of the public service could be worldwide, Canada-wide, province-wide or in a localized setting. The format of the nomination should include: service to the profession, service to the broader community, service to the cultural community, service to the Dalhousie community.
Public service does not include service to the legal community alone or pure political service, or longevity of service on the bench, but a high level of commitment and professional service. Short term efforts of significance should also be recognized. The recipients might not ordinarily receive an honourary degree.
Please note: This award defines public service as a high level of commitment and professional service that goes beyond simply service to the legal community, purely political service or longevity of service on the bench.
The 2018 Weldon Award for Unselfish Public Service Announced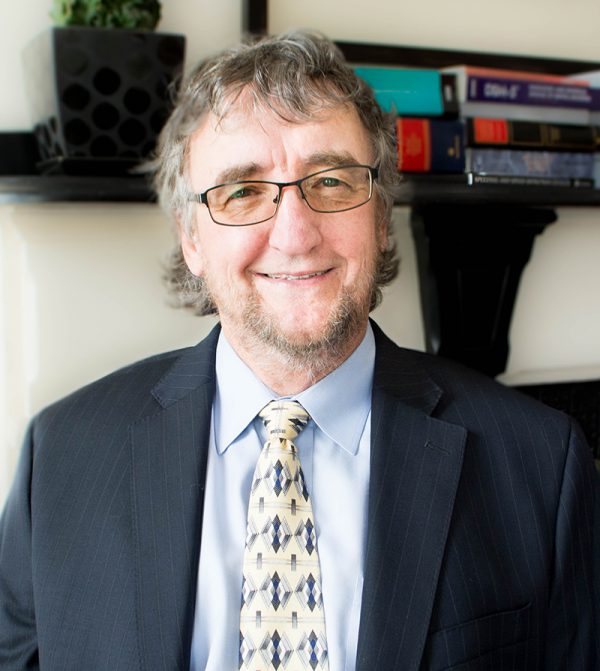 The Schulich School of Law and the Dalhousie Law Alumni Association are proud to announce that Mark Knox, QC (LLB '85) is the 2018 recipient of the Weldon Award for Unselfish Public Service. Mark has a criminal, family, and civil litigation practice with offices in Halifax and Granville Ferry, N.S.
Since 1983, the Schulich School of Law at Dalhousie University has presented the Weldon Award for Unselfish Public Service annually to an alumnus or alumna who has made outstanding contributions to the community and the legal profession on either a worldwide, national, provincial, or local setting.
"We have many deserving alumni for an award like this—alumni who are committed to serving their communities in myriad ways," says Schulich School of Law Dean Camille Cameron. "That makes this a very competitive process. Mark's commitments at the local and national levels to the legal profession, and in particular to the 7th Step Society, make him a worthy candidate for the Weldon Award. The letters of support reveal a compassionate, energetic, and inspirational volunteer, leader, and ally who has made a real difference in people's lives."
Mark came to Dalhousie Law School in 1982 from Southern California, attracted by the reputation, character, and faculty of Weldon. During his studies, he made many lasting relationships, two in particular: his life partner and "inspirational beacon," Karen Hudson, QC (LLB '85) (Deputy Minister, Nova Scotia Department of Justice), and his best friend, Schulich School of Law Professor Archie Kaiser.
Mark's commitments at the local and national levels to the legal profession, and in particular to the 7th Step Society, make him a worthy candidate for the Weldon Award. The letters of support reveal a compassionate, energetic, and inspirational volunteer, leader, and ally who has made a real difference in people's lives. — Dean Camille Cameron
In 1985, Mark articled in Halifax in a small litigation-oriented firm before opening a solo office in 2008. His introduction to long-term volunteering began in 1988, when he became involved with 7th Step Society, an organization that helps repeat offenders change their behaviour and attitudes using a basic self-help philosophy. Today, Mark is the president and a director of 7th Step Canada and active with 7th Step Nova Scotia, where he is involved with prison projects, community groups, and presentations.
An ex-offender and 7th Step Society member wrote this in his letter nominating Mark for the Weldon Award: "Mark has put countless hours into drumming up new members, organizing different committees, meetings, and events, and reaching out to members. He has given me countless rides, taken me out for meals, and has come to special events in my life outside 7th Step. He taught and continues to teach us that we are all just people and that the most important thing in this life is to try and help one another. Mark has been an inspiration to myself and to many others."
Among many other volunteer roles over the years, Mark is a member, past secretary, and currently the president of the Canadian Prison Law Association (CPLA), a national organization of practitioners, jurists, and academics dedicated to ensuring the rights of inmates and those under supervision.
"Mark's selflessness toward his clients, the legal profession, and recidivist offenders comes naturally for him," wrote Kaiser in his nomination letter. "There is not a scintilla of self-importance or entitlement, but there is extraordinary energy, purposefulness, groundedness, and caring."
2019 Nomination Deadline: May 31, 2019
Recipients of the Weldon Award for Unselfish Public Service
2017 – Trinda Ernst, QC, LLB '83
Trinda Ernst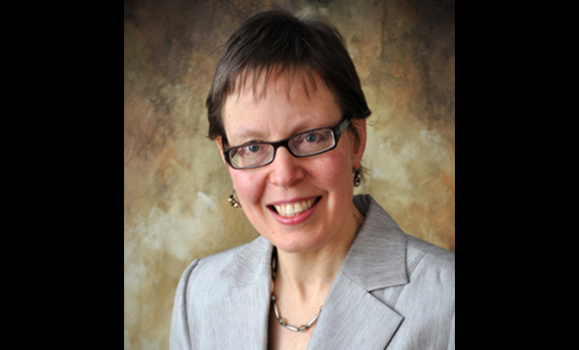 The 2017 award recipient is Trinda Ernst, QC ('83), a senior lawyer at Waterbury Newton Law Firm, which has offices in Kentville and Berwick, N.S.
"We congratulate Trinda, whose strong commitment to volunteerism, and her contributions to her community and the legal profession over many years, make her an ideal candidate for this prestigious award," says Schulich School of Law Dean Camille Cameron.
Ernst has worked at Waterbury Newton since 1985. Her field of expertise includes wills and estates, elder law, corporate/commercial law and real estate law. In her early legal career, she practised extensively in family law and, to a lesser extent, criminal law. Previous roles included staff lawyer with Nova Scotia Legal Aid Commission and articled clerk at the Atlantic Regional Office of the Department of Justice (Canada) in Halifax.
In addition to her legal practice, Ernst is an active community volunteer with many organizations, including Girl Guides, Valley Voices a cappella choir, CentreStage Theatre Society, Rotary International, Sing Canada Harmony Scholarship Fund and Nova Scotia Legal Aid Commission. She has been involved in many initiatives, including with Valley Women's Business Network, Annapolis Valley Chamber of Commerce, Wolfville L'Arche Homefires Society and Valley Regional Hospital Foundation.
Among Ernst's myriad awards and appointments are The Duke of Edinburgh's Award (Bronze, Silver and Gold Awards), CBA-NS Branch's Distinguished Service Award and Community Service Award, the Girl Guides of Canada's Gold Merit Award and Honourary Member as a past National President of The Canadian Bar Association. However, she is perhaps most well known for taking young lawyers and law students under her wing at events and introducing them to her broad network of peers.
2016 – The Hon. Stewart McInnes, LLB '61


The 2016 Weldon Award for Unselfish Public Service Announced
The 2016 recipient of the Schulich School of Law's Weldon Award for Unselfish Public Service is The Honourable Stewart McInnes (LLB '61), who died of heart failure on Oct. 4, 2015, in Halifax at age 78.
Legacy in law and politics
McInnes practiced at McInnes Cooper in Halifax for more than 38 years. He was the president of the Nova Scotia branch of the Canadian Bar Association, a member of the Nova Scotia Barristers' Society Bar Council, and a director of the Law Foundation of Nova Scotia. He also served as a Member of Parliament for Halifax and as a Member of the Federal Cabinet from 1984 to 1988.
McInnes was devoted to Dalhousie University, from which he received an Honorary Law Degree and the A.J. "Sandy" Young Award for Great Contribution to Sport in Nova Scotia. He was a member of the Bertha Wilson Honour Society and the Dalhousie Sports Hall of Fame, as well as a Dalhousie Alumnus of the Year. While he was a Dalhousie student, he was captain of the football team and a member of the hockey team.
Generous philanthropist
In addition to his legal and political careers, McInnes's work in his community was extraordinary and a true testament of his alma mater's Weldon Tradition of public service. He was involved many philanthropic initiatives, including his role as chair of the Halifax United Way, the Dalplex Campaign (and many other Dalhousie initiatives), and the Canadian Mental Health Campaign Nova Scotia.
McInnes held terms as president of the School for the Blind, the Hearing and Speech Clinic, the Halifax Club, and the North British Society, and he sat on the board of governors and board of directors at Dalhousie University, Grace Maternity Hospital, Halifax Foundation, Canada Summer Games, CNIB, and World Wildlife Fund Canada.
For his selfless voluntarism in the very best of the Weldon Tradition, we are proud to recognize Stewart McInnes as the 2016 recipient of the Weldon Award for Unselfish Public Service.
2015 – Heather McNeill, QC, LLB '94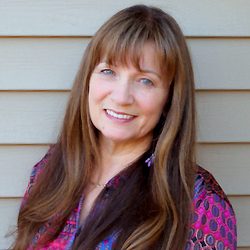 The Schulich School of Law at Dalhousie University will presented its 32nd Weldon Award for Unselfish Public Service on the occasion of the Law School's Annual Reunion Dinner on October 16, 2015.

The 2015 award recipient is Heather McNeill, Q.C. ('94), who has embraced the Weldon tradition of unselfish public service in all aspects of her life for more than two decades.
Ms. McNeill is a practising lawyer with the Dalhousie Legal Aid Service, where she also supervises law students. As a passionate advocate for her Mi'kmaq people, she blends the traditional Aboriginal concepts of respect and sharing with her legal talents to advance the interest of marginalized individuals and communities in Nova Scotia. Through her work at Legal Aid and her volunteerism and leadership in the Mi'kmaq First Nation and in general, she continually demonstrates a strong commitment to putting others first.
Over the years, Ms. McNeill's community service has included serving as a member of the Indigenous Blacks & Mi'kmaq Initiative Advisory Council and the IB&M Standing Committee at the Schulich School of Law. She has also provided pro bono services to individuals through Immigrant Settlement & Integration Services and has served as the President and Board of Director at the Mi'kmaq Native Friendship Center. In addition, she's serves as a Board of Director or committee member with Tawaak Housing Association, the Nova Scotia Health Promotion Clearinghouse, the Minister's Advisory Committee on Child Welfare, the Racial Equity Committee and the Fitness to Practice Committee of the Nova Scotia Barrister's Society.
A former Commissioner with the Nova Scotia Human Rights Commission, Ms. McNeill has never forgotten her humble yet strong roots. "I'm a member of the Millbrook First Nation, which supported me 100 per cent in my efforts to obtain a law degree," she says. "My entire upbringing was about service to others and giving back. My band funded my legal education, which allowed me, as a single parent, to raise my daughter and concentrate on my studies without worrying about finances. I'm blessed to have a law degree, a job I enjoy, and the freedom to use my skills to help those in need."
2014 – John S. Fitzpatrick, QC, LLB '84
The 2014 Weldon Award for Unselfish Public Service presented to John S. Fitzpatrick, QC, LL.B '84

The Schulich School of Law at Dalhousie University presented its 31st Weldon Award for Unselfish on Friday, October 17th, 2014.

This year the award was presented to veteran Halifax lawyer John S. Fitzpatrick, QC of BoyneClarke.
Fitzpatrick has been a committed volunteer for a myriad of community and professional organizations. He has been an enthusiastic fundraiser for Alzheimer's Society of Nova Scotia, Apple Tree Landing Children's Centre (Canning), Autism Nova Scotia and the Canadian Museum of Human Rights. He has also served for many years on the Board of Directors of Big Brothers/Big Sisters of Kings County. He is currently a board member of the World Wildlife Fund, Canada, Atlantic Council.
His alma mater, Saint Mary's University, has always been close to his heart. He is the longest serving board member having volunteered for over 18 years. He is the chair of the Board of Governors, the Executive Committee, the Advisory Committee to the President on Labour Relations, the Presidential Search Committee and has served as the chair of the university's finance, human resource and government corporate affairs community.
Fitzpatrick has been active in politics for more than 20 years. He was the area chair for federal and provincial leadership campaigns and has served as past president and executive member of provincial and federal riding associations.
Fitzpatrick has also been an advocate for literacy causes: "I have a strong belief in the need to address the devastating impact of inadequate literacy skills on individuals, communities and our economy," he says. He has made a significant contribution to the Peter Gzowski Invitational Tournaments for Literacy. While he was chair, these tournaments were hugely successful, raising hundreds of thousands of dollars to help literacy programs. For ten years, he served on the Board of Directors and the Executive of ABC Literacy Foundation (now ABC Life Literacy) in Toronto – a national charity that supports the development of a fully literate Canadian population.
"Volunteering over the past number of years has given me a great sense of accomplishment," says Fitzpatrick. "I believe lawyers and the skills they offer are welcomed by many different organizations and charities. There are countless lawyers in Nova Scotia who are dedicated volunteers and who contribute greatly to the community."
2013 – Bill Fenrick, LLB '73
Bill Fenrick ('73) recognized for work in international humanitarian law

The Dalhousie Law Alumni Association is proud to announce that Bill Fenrick, BA, MA, LLB, LLM has
been selected to receive the 2013 Weldon Award for Unselfish Public Service in recognition of his lifetime
of work in international humanitarian law (the body of law which attempts to regulate conduct in armed conflict)
and excellence in the legal profession. He has a distinguished career of over 40 years and is widely recognized as a leading Canadian expert in international humanitarian law.

Mr. Fenrick was born in Toronto and attended Dalhousie Law School after a short period as a naval officer, graduating in 1973. He was a legal officer in the Office of the Judge Advocate General from 1974 to 1994 where he specialized in international law and was, at various points in time, Director of International Law, Director of Legal Training, and Director of Operational Law. Throughout his time in JAG, he tended to carry responsibility for international humanitarian law around with him from job to job. By the time he left JAG, that office placed considerably more stress on international humanitarian law and that body of law is now one of the major focuses of concern in the JAG.

In 1992, while still serving in JAG, Mr. Fenrick was appointed to a Commission of Experts by the Secretary General of the United Nations tasked with investigating allegations of war crimes in the territory of the former Yugoslavia. While on the Commission, Mr Fenrick acted as the Rapporteur for Legal Issues and the Rapporteur for On Site Investigations. He spent extended periods on the ground in the territory of the former Yugoslavia from 1992 to 1994 and, among other things: he directed mass grave excavations in Croatia, an unusual role for a lawyer; he conducted legal analyses of battlefield activity in Sarajevo while the fighting was underway; and he was involved in studies concerning the use of rape as a tool of war. On one memorable occasion, to him, he was briefly detained by Croatian Serb authorities because of unauthorized investigation of a mass grave site.

Mr Fenrick retired from the Office of the JAG in 1994 when the Commission of Experts completed its mission and went to work for the United Nations from 1994 to 2004 in the Office of the Prosecutor of the International Criminal Tribunal for the former Yugoslavia. In the Prosecutor's Office he was the Senior Legal Adviser responsible for the Legal Advisory Section and as such he was the senior adviser to the Prosecutor on international law issues, including international humanitarian law. While in the Prosecutor's Office, he was involved, among other tasks, in advising and arguing on issues such as jurisdiction, command responsibility, and combat offences such as unlawful sniping and unlawful shelling. One particular task was preparation of a report to the Prosecutor on NATO bombing activities over Yugoslavia in 1999 as a result of the Kosovo problem.

In 2004, Mr. Fenrick retired from the United Nations and returned to Halifax. He taught a course in International Humanitarian Law and co-taught a course in International Criminal Law with Professor Rob Currie at the Schulich School of Law for several years until retiring yet again in 2011. At the present time he is teaching a course on War, Law, and History to interested seniors at the Seniors College Association of Nova Scotia (SCANS).

Over the course of his career, Mr. Fenrick has also published over forty articles and reviews.

Mr. Fenrick's long and extraordinarily accomplished career has demonstrated the utmost dedication to public service. He has served the international community very well- he is a credit to his country and his alma mater.

2012 – David Wallace, QC, LLB '71
Quietly leading his community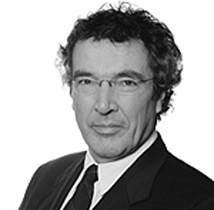 Mr Wallace is the personification of the "Weldon Tradition" at the Schulich School of Law, which is one of concern, of change, and of humanity in public service. Since graduating from the Law School and returning to his hometown of New Glasgow to practice law with the firm MacIntosh, MacDonnell & MacDonald, Mr Wallace has quietly provided over four decades of leadership to his community.
Mr Wallace's community service runs long and deep. As a young man fresh out of law school, he began a lifetime of service to his community, donating his time, significant talents and energies to organizations such as the Kinsmen Club of New Glasgow, the Pictou County Chamber of Commerce, the Nova Scotia Barristers' Society, the United Way, and New Glasgow Kinsmen Minor Baseball.
Mr Wallace is likely best known for his community service with Summer Street Industries. Formerly called the Canadian Association for the Mentally Retarded (CAMR), Summer Street works to create enriching opportunities for people with intellectual disability and to create community awareness of the skills, talents and gifts that people with intellectual disability have to offer. In 1972, Mr Wallace accepted the position of president of Summer Street Industries that operated the Parkdale Activity Centre. At the time, the centre provided services to 20 young adults with intellectual disability. Under Mr Wallace's leadership, the facility underwent several expansions and today, this facility serves 158 clients with 25 staff and 50 business partnerships in the community. Mr Wallace is founder and chair of the Summer Street Golf Scramble, a foundation that raises funds for Summer Street Industries. He has coordinated this event for the past 17 years and this initiative has raised as much as $188,000 per year and over $1.5-million in total for the mentally challenged of Pictou County.
Mr Wallace is also a founding director and past president of Highland Community Residential Services (HCRS), a non-profit society which provides community living opportunities in Pictou County for those with a mental disability.
2011 – Edward Dunsworth, LLB '75
Believing in the worth of education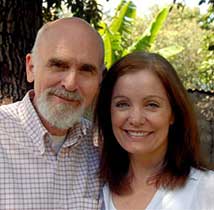 On behalf of the Dalhousie Law Alumni Association, Dean Kim Brooks, and the faculty and staff of the Schulich School of Law, we are very pleased to announce Edward Dunsworth ('75) as the recipient of the 2011 Weldon Award for Unselfish Public Service.
Ed Dunsworth (BComm, LLB, MBA) is a lawyer, teacher and the current Director of Operations for Hand in Hand Ministries based in Managua, Nicaragua.
In the early part of his career, Dunsworth enjoyed a successful law practice in Halifax and was an instructor at Saint Mary's University. Inspired by a colleague's experience in Guatemala, Dunsworth began working with Habitat for Humanity International (HHI). In 1997, he volunteered to help build houses in a small village in northern Nicaragua – and he's never looked back.
Joined by his family and wife, Barbara, Ed left his secure life in Halifax and moved to Belize to work as a New Country Developer for HHI. His work with the organization extended to Argentina and Chile and included administration, recruitment, training and fundraising instrumental to Habitat's growth in those countries. He also served with Habitat's Disaster Relief Program on the island of Grenada in the aftermath of Hurricane Ivan.
In 2005, Dunsworth began working in Managua, Nicaragua with Hand in Hand Ministries (HHM), a non-governmental charitable organization. Operating in Belize, Nicaragua, Costa Rica, and Appalachia, HHM is making a difference by providing food, shelter, clothing, medicine and education to the poorest of the poor.
One program especially close to Ed and Barbara's hearts is El Camino al Cambio (Pathway to Change). Four years ago, the Dunsworths started a pilot project to address the education problems they saw among poor families in Nicaragua. The program began with three children and there are currently 52 children now enrolled.
As expressed on the Pathways website, at the heart of the program is the desire to provide a path to education that can "break the cycle of poverty by building confident, contributing citizens who can build better communities over time" by supporting children from the neediest families with access to quality education. These children go on to "successfully compete with more privileged peers at private schools through tuition and a variety of support for the children and their families beyond the school."
Despite all of his work, Dunsworth admits that the challenges are great: "There is still much to do…the future of these young girls and boys would be uncertain at best were it not for the help of this program. Education is the most powerful weapon against poverty. Our goal is to enable many more Nicaraguan children to take advantage of this opportunity."
Dunsworth is a model of the Weldon Tradition and in recognition of his commitment to the disadvantaged, the Dalhousie Law Alumni Association will proudly present Ed Dunsworth with the 2011 Weldon Award for Unselfish Public Service upon his return to Canada later this year.
Ed invites any friends or interested alumni to contact him at ed@hhministries.com. To learn more, visit Pathway to Progress.
The Weldon Award for Unselfish Public Service, sponsored by the Dalhousie Law Alumni Association, was established in 1983 to serve as a tribute to the ideals of the law school's first Dean, Richard Chapman Weldon.
2010 – Brian Flemming, CM, QC, DCL, LLB '62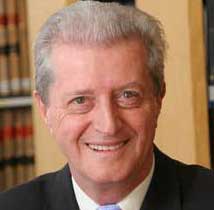 Brian Flemming, CM, QC, DCL, an international lawyer, writer and policy advisor, has been selected to be the recipient of the Dalhousie Law School Alumni Association's 27th Weldon Award for Unselfish Public Service.
Throughout his multifaceted career, Flemming has given generously of his time and energy to many causes and organizations. In the 1960s and 1970s, while practising at Stewart MacKeen & Covert (now Stewart McKelvey), he taught the first advanced course in public international law at Dalhousie Law`School, wrote many legal articles, advised the Canadian government at the Third United Nations Law of the Sea Conference and lectured in international law at many universities, colleges and conferences in North America and Europe. He gave prestigious "name" lectures at the University of Virginia, Louisiana State University and the Technical University of Nova Scotia. He also taught commercial law for 12 years at Saint Mary's University. In 2004, he was made an honorary fellow of the Marine and Environmental Instititute at the law school.
While a member of the Bar Council of the Nova Scotia Barristers' Society in the 1970s, Flemming founded the Nova Scotia Law News which is still published regularly by the Barristers' Society. He was also active in the Canadian Bar Association and chaired the Maritime Law Section at one point. He was the founding president of the Dalhousie Law Alumni Association and, since 1985, has been the honorary national chairman of the association. He has been a Governor of Dalhousie, the first lay chairman of the Board of Canada's oldest university, University of King's College and a Trustee of Pearson College of the Pacific. He was national chairman of the successful Bicentennial Campaign for King's that built and endowed the university library. King's awarded Flemming an honorary doctorate in 1991. He and his friends endowed an annual lecture at King's when he left the chair.
Brian Flemming ('62) recognized for dedication to community and profession From 1976 to 1979, Flemming, at considerable personal sacrifice, interrupted his law practice and became Assistant Principal Secretary and Policy Advisor to Rt Hon Pierre Trudeau in Ottawa. He worked closely with Trudeau on patriation of the Canadian constitution and advised Trudeau to appoint the Macdonald Royal Commission. That commission's report led to the negotiation of the free trade agreement with the United States.
He was an unsuccessful candidate for Parliament in Halifax in the 1974 and 1979 general elections. In 2000-1, he was made chairman of the Canada Transportation Act Review Panel, the statutorily-mandated decennial review of Canada's transport policies. His report was widely hailed by the transport community and earned Flemming the 2003 annual National Transportation Week's "Award of Achievement". After the tragedy of 9/11, the Government of Canada appointed him founding CEO and Chairman the Canadian Air Transport Security Authority (CATSA), Canada's principal governmental response to that event. At his request, when he left CATSA, the organization endowed annual scholarship in his name. In 2005, he was appointed a founding director of the federal Advisory Council on National Security. He has been on the boards of many national not-for-profit organizations and has served on many public company boards.
Locally, Flemming has been a passionate supporter of the arts. He was the founding president of Symphony Nova Scotia and chairman of the committee that established the Atlantic Symphony Orchestra. He was a founding director of the Scotia Festival of Music, a director of Neptune Theatre Foundation and chair of the Maritime Conservatory for the perfoming Arts. In the early to mid 1970s, he was, first, a member, then vice chairman and acting chairman of the Canada Council, now the Canada Council for the Arts and the Social Sciences and Humanities Research Council. He has also been chairman of several social welfare agencies in Halifax. His current passion is Halifax Humanities 101 which brings learning to low income and disadvantaged people in his community. He regularly attends lectures and events with the students of that program.
As a writer, he has written hundreds of columns and articles for local, regional and national newspapers and magazines. He has spoken at dozens of local, national and international conferences and meetings.
In 1989, Flemming was made a Member of the Order of Canada. In 1991, he was awarded the Canada 125 medal and, in 2002, the Queen's Golden Jubilee medal. The Weldon Award for Unselfish Public Service, sponsored by the Dalhousie Law Alumni Association, was established in 1983 to serve as a tribute to the ideals of Richard Weldon, the law school's first dean. The award will be presented to Flemming by the dean of law at the 2010 Schulich School of Law annual alumni dinner on October 22nd.
2009 – John Baigent, LLB '69
"Partners in the Horn of Africa" founder wins Dalhousie Award for Public Service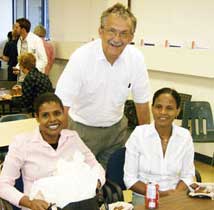 John Baigent, founder and Executive Director of Partners in the Horn of Africa, a Canadian charity working in Ethiopia, has been selected to receive the Dalhousie Law School Alumni Association's 26th Weldon Award for Unselfish Public Service. Throughout his life Baigent has sought to improve the quality of life of the disadvantaged in all the communities in which he has lived and worked. The veteran British Columbia lawyer will be honoured particularly for his volunteer work in Africa and his commitment to the plight of the people of Ethiopia.
The African chapter of Baigent's community service began in 1963 when he served as a volunteer and teacher in Ghana, West Africa, for Canadian University Students Overseas (CUSO). He also served as the Organization's first resident program coordinator for that country. Upon his return to Canada he worked as CUSO's first director of West Africa programs. Baigent received a Sir James Dunn Scholarship to study law at Dalhousie in 1965. While at law school he ran CUSO training programs during the summer months. Following graduation in 1969 Baigent was awarded a Viscount Bennett Scholarship and earned a Master of Laws at Harvard University. He pursued a distinguished legal career in British Columbia where he specialized in labour and constitutional law. However, Baigent never let go of his concern for Africa. He says, "the country is hard to get out of your blood and I persuaded my law partners to inaugurate a sabbatical program so I could get back there." In 1988, he took time away from his practice to work in Ethiopia for the World University Service of Canada. During this period Baigent fell in love with the country and its people. In 2001 he founded and became Executive Director for Partners in the Horn of Africa. "Partners" has an annual budget of approximately $1,000,000 and focuses on the areas of greatest need - building schools and health clinics, administering micro-finance programs, providing care for HIV orphans, digging wells and building bridges. A unique feature of Partners is that 100 per cent of its donations are used for projects in Ethiopia. The directors work on a volunteer basis and all administrative costs are paid by the directors and a few key supporters. With all projects there is an Ethiopian partner that is required to cover 15 to 20 per cent of project costs usually through the supply of labour or local materials. In return, the partner shares in all decision making. Baigent believes this partnering will make a profound difference for the people of Ethiopia: "Real and lasting changes in the third world have to involve local residents, empowering them to take charge of their own future." Baigent now works full-time for Partners spending about half of his year in Ethiopia.
The Weldon Award for Unselfish Public Service, sponsored by the Dalhousie Law School Alumni Association, was established in 1983 to serve as a tribute to the ideals of the Law School's first dean, Richard Chapman Weldon. The award will be presented by Dean Phillip Saunders at Dalhousie Law School at a date to be announced.
2008 – David G. Newman, QC, LLB '68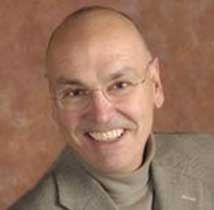 The many causes David G Newman, QC has championed show an understanding of the complex societal issues with which Canada struggles; and reveal a deep and profound compassion for the welfare of others, whoever and wherever they may be.
As a young law student here at Dalhousie, Class of 1968, David was already displaying the natural leadership that makes his commitment to endeavours so successful. At that time, he and two of his classmates came up with the idea of bringing together three students from every law school in Canada to participate in a meaningful conference in honour of Canada's 1967 centennial. David served as the executive director of this historic gathering, raising funds and arranging the myriad details required for the conference to be an unqualified success. It was David's first response to the Weldon tradition of public service.
David went on to build a reputation as a lawyer of renown, much sought after as a litigator, mediator and educator in the areas of victims of abuse of power, labour and employment, aboriginal and environmental law. He went on as well to grow in stature as a "servant leader", using his considerable skills and knowledge to lead other volunteers in service to the community including the Chambers of Commerce and Rotary grass roots movements and professional, church, environmental, sport and fitness and healthy-living organizations. In elected office, as a provincial Cabinet Minister, his thoughtful and thorough approach to addressing issues lifted him above the partisan adversarial nature of the Legislature, earning him the respect of all political parties in the Assembly.

His accomplishments and initiatives as Manitoba's Minister of Northern and Native Affairs, Energy and Mines, Manitoba Hydro and Community Economic Development Fund were notably farsighted, pro-active and effective. But it is his zeal as an advocate for those who are left abandoned in the shadows that is David's prime motivating force.
Whatever endeavour he undertakes, there is a consistent thread woven through the fabric of David's work. He strives always to achieve justice for the powerless; and to help those who hold power become more sensitive to its impact upon others. "We are all God's children," he says, "and we are all interdependent." His uppermost desire is to bring people together in understanding, but where this is not possible he stands as a fierce and formidable advocate for justice.
He has devoted himself to achieving change in the alarming, sometimes horrifying, statistics that reflect the current reality of Canada's Aboriginal people. In his role as counsel and true friend to individuals and groups from Aboriginal communities, David has been fearless in his support of democracy and human rights on reserves, standing consistently — and often literally — with the disadvantaged. Concerned that Canada's current Indian Act is apartheid in nature, David seeks diligently for positive change that would give hope to the innocent, the vulnerable, and the powerless. He seeks to provide inspiration for those aboriginals who know they are trapped in a system that isn't working, but don't know how to extricate themselves from their circumstances.
David is quick in all things to give credit to others, and expresses great admiration for the courage and heroism shown by so many of his disadvantaged clients. "They" he has said, "are wounded and afraid, operating outside of their familiar zones, but they hang in there and courageously and sacrificially seek justice, dignity and respect. Their positive precedents benefit countless other individuals. They are heroic." David builds partnerships and trust, working with others to create a better world in which individuals are treated with dignity, respect and, in the purest sense of the word, love. It is his belief that his professional integrity carries with it a responsibility to nurture and serve in this way.
For his unwavering compassion for those disadvantaged and for his ability to inspire in others the courage to help themselves, the Dalhousie Law Alumni Association is proud to present to David G Newman the 2008 Weldon Award for Unselfish Public Service.
2007 – Dugald Ervine Christie, BA, LLB '66
Dugald Christie was born in New York on November 7, 1940 with his father, Ronald Christie, 3000 miles away in London. As Physician in Chief of the London Hospital, his father was unable to leave England as his wife and daughter had done to flee Hitler's probable invasion. In 1942, when it looked as if the war was ending and Dugald was 18 months old, his mother crossed the Atlantic to visit her husband expecting to return in a month. She was not allowed back across the Atlantic as 14 of the 20 ships of the next convoy were torpedoed. It was three years later when Dugald and his sister went to join their parents in London. En route, the oil tanker next to their ship was torpedoed. Dugald's understanding of the world was an adversarial one, with Hitler as his first enemy. He was to devote his life to fighting for justice and, in particular, for the poor.
After obtaining his Law Degree from Dalhousie in 1966, he started a law practice in Vancouver and lived in a beautiful house in Lion's Bay. Several dramatic events in his life prompted Dugald's rebellion and major change in his career. An act of God (in whom he now fiercely believed) resulted in a landslide that killed his neighbours' two sons and left Dugald's house almost worthless. He took on his neighbours' cause and fought for justice. He succeeded in getting only $5000 in personal recompense and was so incensed by his experience with the justice system that he developed a great empathy for the underdog and more and more pursued his work for the poor. He said, "The risky change [in his law practice] resulted more from a "feeling" of outrage at the way the poor and handicapped are treated by our legal system than any logical process." He followed his feelings, but had not said goodbye to reason and prudence.
Dugald wrote of himself: "Now I relieve my rebellion against the ways of the world by bicycling to Ottawa to burn my lawyer's robes, publishing articles that judges are appointed by a system of patronage, by building a small army of lawyers to fight poverty… I lived in a Salvation Army halfway house for three years surrounded by ex-convicts and addicts of all kinds. From that citadel of poverty I attacked the highest figures in the profession…. I do not seem to have any real choice in these matters. Unfortunately, it is not a matter of virtue. I think it comes from my early childhood experiences."
A client, Buddy Lee, who had suffered brain damage and who had been called a "misfit" by a judge prompted Dugald's first bicycle trip across Canada in 1998. He was 57 and it wasn't easy; the Rockies were particularly tough, but Dugald talked to all he met, leaving a trail of impact in the form of conversations educating people about the legal system. He would cycle across Canada twice more. In 2000, he fasted on the Supreme Court steps in Ottawa to protest the failure of the legal system to provide fair access to the poor in a timely fashion.
In 2002, Dugald took a bus trip from Vancouver to Moncton to pass a resolution at the Canadian Bar Association Annual Meeting to approve a business plan to fund and organize pro bono clinics across the nation for every community over 30,000 people. The proposal failed to win the necessary support. He felt despair and bitterness, but he resolved not to give up on the Bar. He wrote: "To me, pro bono is meeting the poor on their own turf and not in the high rise law office. It is rubbing shoulders with the down and out…sympathizing; not pitying." Dugald discovered that all it usually took to help lawyers to understand and start to do regular pro bono work was a few sessions in the trenches.
In March 2006, Dugald received the Lawyer of the Year Award from the B.C. Law Association. In the summer of 2006, at age 65, he once more set out on his bicycle, this time to present a petition to the Prime Minister, and to try for the third time to put his resolution before the Canadian Bar to establish pro bono clinics across Canada at their Annual Meeting in St. John's, Newfoundland. This time he was optimistic that it would pass. Two days into the journey, he learned that he had been acknowledged for distinguished service by the Canadian Bar. He left his bicycle and took the bus back to Vancouver to receive the award and then resumed his trip.
At 6pm on July 31, 2006 near Sault St. Marie, a mini-van failed to see Dugald on his bicycle and killed him outright. On his video camera were interviews of people he had met all across Canada and had asked to simply comment on the Canadian justice system. This video will remain a permanent legacy of Dugald's dedication to bring about change in the legal system.

Dugald Christie gave up a lucrative law practice and enviable lifestyle and, in the end, lost his life pursuing the cause of justice for all. His family and the many that supported Dugald and his life's journey pray that the many causes to which he dedicated his life will be completed.

For his selfless voluntarism in the very best of the Weldon Tradition, Dalhousie Law School is proud to recognize Dugald Ervine Christie as its 2007 recipient of the Weldon Award for Unselfish Public Service.
2006 – The Hon. Justice Robert L. Barnes, QC, LLB '77
Robert Leslie Barnes is a native of Coquitlam, British Columbia. He could not "go west" as a young man, so he "came east" instead. He graduated from Acadia University in 1974 with a Bachelor of Arts (Honours) degree in Political Science. He was recognized on graduation with Acadia's Bronze Medal for the highest academic standing in his department. He entered Dalhousie Law School the same year and graduated with a Bachelor of Laws degree in 1977. He articled in both British Columbia and Nova Scotia and in 1978 was admitted to the bars of both provinces.
In his letter of support for the nomination of Mr Justice Barnes as the recipient of Dalhousie Law School's Weldon Award for Unselfish Public Service, the Secretary General of the Canadian Red Cross, Dr Pierre Duplessis, wrote as follows:
As Secretary General, I have had the honour of working with Bob for the last six years, during which I have come to truly appreciate our President as a humanitarian. Inside and outside the boardroom, Bob is continuously guided by humanitarian principles and values which have inspired me, our Governors, and our volunteers and staff at all levels of the Canadian Red Cross, from coast to coast. For his contribution to the Society, he was honoured by the Red Cross in November 2003 with our Distinguished Service Award and by our Honourary President, the Governor General of Canada, in 2002, with the Queen's Jubilee Commemorative Medal. It is not in these honours, however, that Bob takes pride; it is in being associated with and representing the dedicated, selfless and committed volunteers that make up Canada's largest volunteer pool. Whenever he travels within Canada, he insists on meeting our community service volunteers, shaking their hands and thanking them individually for their commitments to humanity. His genuine and sincere personality speaks to young and old alike, and many have personally shared with me their respect and admiration for our President.
Almost peerless as a trial lawyer in matters involving insurance, products liability, complex personal injury and professional liability, Mr Justice Barnes was appointed Queen's Counsel in 1995. He was also very active in his service to the legal profession. He was a member of Bar Council. He was a director and later a chairman of the Barristers' Liability Claims Fund. He was an advisory board member of the Canadian Lawyers' Insurance Association. He lectured in Insurance Law at Dalhousie Law School. He delivered numerous papers and was a frequently sought-after speaker for professional development and continuing legal education conferences. As a testament to his legal prowess, he was sworn in as a Justice of the Federal Court of Canada in December of 2005.
Outside of the law, Mr Justice Barnes' volunteer commitment to humanitarian causes has been no less stellar. He has occupied almost every position within the ranks of the Canadian Red Cross; not only locally, provincially and regionally but nationally and internationally as well. At the time of his appointment to the Federal Court of Canada, he had just completed a year as the Immediate Past National President of the Canadian Red Cross, having served as the organization's National President from 2001 to 2004. He was also just completing his two year appointment to the International Federation of Red Cross Societies of which he was the Vice-President for the Americas.
Mr Justice Barnes' travels on behalf of the humanitarian mandate of the Red Cross were almost legendary. Venezuela, Colombia, Japan, Korea, Algeria, the United Arab Emirates, the United States, England, Chile and Switzerland were just some of his regular destinations. His message was always the same: "the developed world, with its riches and its promise, must continue to recognize and do more for those who are tired, cold, hungry, afraid, dispossessed or beset by war, natural disaster or by other human tragedy." He stood at "Ground Zero" and welcomed families displaced by preceding events into his own home. Like the Red Cross itself, Mr Justice Barnes was always available "any time... anywhere."
If, as Mark Twain wrote, "kindness is the language which the deaf can hear and the blind can see," Mr Justice Barnes has spoken very loudly. His is a legacy of personal commitment to those most in need. For his selfless voluntarism in the very best of the Weldon Tradition, Dalhousie Law School is proud to recognize Mr Justice Robert L Barnes as its 2006 recipient of the Weldon Award for Unselfish Public Service.
2005 – M. Lee Cohen, QC, LLB '80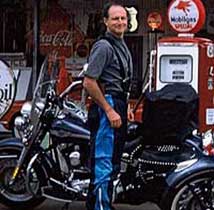 Lee Cohen is one of Canada's foremost immigration lawyers. He has been described as humble, provocative, passionate, a maverick, a crusader, and a fiercely outspoken activist for human rights. Above all he is an alumnus with an unparalleled record of service towards the plight of refugees and others seeking to make Canada their home.
Marven Lee Cohen was born, and received his early education, in Saint John, New Brunswick. He graduated from the University of New Brunswick in 1977 with a Bachelor of Education degree, and, in 1980, received his Bachelor of Laws degree from Dalhousie University.
While at the Law School Lee showed early leadership qualities. He was elected President of the Dalhousie Law Students' Society. At the same time, Lee frequently questioned whether he was cut from the right cloth to pursue a legal career. He did not take easily to traditional law school training. "I learn best by experience as opposed to explanation," he says. However, in his third year, Lee opted to take the Dalhousie Legal Aid Clinic. The clinic gave him a broad perspective into the problems of the disadvantaged. It also provided him with the opportunity to fight for causes that seemed to fit his own ambitions.
Lee was admitted to the Nova Scotia Bar in 1981. He joined a large firm and worked his way to a partnership. He practiced mainly family and criminal law. He started his own law firm in 1986. However, Lee did not fit comfortably into a traditional legal practice. In particular, he did not feel temperamentally suited to the business side of law.
However, in 1987 Lee stumbled into an unforeseeable set of circumstances that was to change his life. In that year, 174 Sikh refugee claimants arrived unannounced on the shores of Nova Scotia. The World Sikh Organization needed local representation from a member of the Nova Scotia bar. Lee offered his services and was soon catapulted full time into the area of immigration and refugee law. Lee represented all 174 claimants. He knew immediately that this was the area where he wished to direct his energies. He hasn't looked back since.
As a result of the Sikh experience Lee has gained an introduction into the history of immigration law. Personally, he has found it to be filled with a litany of heartless decisions and policies, and silly rules, which destroy lives, separate families and shatter dreams. He is passionate when he speaks of a bureaucracy that is enormous, unwieldy and often administratively out of control. He is moved by the realization that so many immigrants and refugees are powerless, and their lives seem to be lacking in social value.
To Lee it was essential that those seeking admission to Canada be given the best quality of representation possible. In June 2000 he founded the Halifax Refugee Clinic, a non-profit organization providing pro bono representation for eligible refugees. The clinic has filled a much needed void, far exceeding its founder's expectations. When the Immigration and Refugee Board comes to Halifax the Clinic represents approximately 85 per cent of the refugee claimants appearing before it.
Lee has enabled the clinic to be a vehicle to train law students interested in immigration work. Law students, working under Lee's supervision, handle about one-half the cases which are heard by the board. Lee spends about 40 per cent of his time on clinic matters, with other immigration and human rights matters occupying the bulk of his private practice. While it is far less lucrative than other areas of concentration he is emphatic in stressing the satisfaction he finds in his work. He says, "My clients have no idea how much I am indebted to them. There is a mutuality of learning that has been continually rewarding over the years."
Lee Cohen is very much a public servant in the broadest sense. He is a frequent guest speaker at universities, schools and community organizations.He has served as a president, chair or member on numerous boards, associations and committees.He is a frequent commentator in the local, national and international media.
Lee received a Queen's Counsel appointment in 2002. In 2003 he received the Nova Scotia Human Rights Award, and the Queen Elizabeth II Golden Jubilee Commemorative Medal. In 2004 Life and Times, CBC TV's premiere biography series, profiled "Cohen's War: The Life and Times of Lee Cohen" in a one-hour documentary.
For his passionate and outspoken dedication to the area of human rights and immigration and refugee matters, and his generous contributions to the community in the broadest sense, the Dalhousie Law Alumni Association is proud to honour Lee Cohen with the 2005 Weldon Award for Unselfish Public Service.
2004 – John Cuthbertson, LLB '79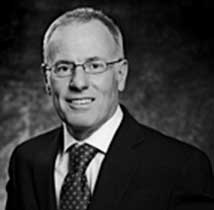 John H Cuthbertson is by nature a modest and reserved man. Beneath this veneer, however, is a dynamic, well-respected, senior lawyer who has generously volunteered his time, energy and personal resources to make enormous contributions to his community and to the legal profession.
Mr Cuthbertson was born in Lethbridge, Alberta. A 'prairie boy', he lived in Red Deer until enrolling at the University of Alberta where he received a Bachelor of Science degree in 1973 and a Bachelor of Commerce degree with Distinction in 1975. In 1976, he was accepted at Dalhousie and graduated in 1979 with a Bachelor of Laws and a Masters of Business Administration in International Business. He was admitted to the Alberta Bar in 1980 and to the Nova Scotia Bar in 1983. He has been a partner in the law firm of Burnet, Duckworth & Palmer LLP since 1987 where his areas of practice are energy law and corporate/commercial law.
He is a member of the Canadian Bar Association, the Alberta Law Society, the Nova Scotia Barristers' Society, the Canadian Petroleum Law Foundation and the Rocky Mountain Mineral Law Foundation. He is the Director of the Educational Trust Fund, the Canadian Society of Petroleum Geologists and has volunteered since 1979 as the Director, Member of Executive Committee, and Past Chair for Calgary Legal Guidance. In 2000, Mr Cuthbertson received the Distinguished Service Award from the Law Society of Alberta and Canadian Bar Association for his outstanding contribution of time, talent and energy to his community.
Mr Cuthbertson's championing of causes is exemplified by his work with Calgary Legal Guidance (CLG), a poverty law organization in the city of Calgary, which services the poorest of the poor. CLG helps over 5,000 individuals a year. Since 1979, Mr Cuthbertson has devoted hundreds of hours to CLG. As a corporate and commercial lawyer, Mr Cuthbertson has purposefully stepped outside his area of practice in order to work as a clinical volunteer, assisting hundreds of clients with family, criminal and poverty law problems.
In 1991 he joined the CLG Board of Directors and initiated, oversaw and supported many programs promoting justice and fairness in the legal system, and in 1995 he was elected to serve as Chairperson. As Chairperson, Mr Cuthbertson set high standards. He demanded of his fellow board members what he demanded of himself, that is, both rigour and commitment to the organization. Notwithstanding a busy practice, Mr Cuthbertson devoted countless hours of time, energy and commitment to CLG. Despite his lack of previous experience in fundraising, he was successful in leading a campaign that attracted a broader range of support for CLG, diversifying its funding base to cover the shortfall resulting from the decrease of the Law Foundation funding. He was also able to increase the revenues of the organization to allow CLG to offer a greater range of services and to reach a larger group of needy clients. Under his leadership, CLG almost tripled its service capacity. He continues to serve as past Chair.
In addition to his work with CLG, Mr Cuthbertson is dedicated to meeting the challenges of continuing Legal Education. He has been a great mentor of articling students and junior lawyers. Mr Cuthbertson has been an instructor for the Legal Education Society of Alberta and the Canadian Association of Petroleum Landman Continuing Education Program and a Director of the Educational Trust Fund of the Canadian Society of Petroleum Geologists.
John Cuthbertson has unlimited energy and enthusiasm for life. He is an avid runner, and serves as a member and is Past President of the Calgary Roadrunners Club. He is an active member of St Andrew's Presbyterian Church. He has been a great friend and a loyal supporter of Dalhousie Law School, assisting with and contributing to fundraising efforts of the School. Naturally, all of John Cuthbertson's accomplishments are shared with his supportive family — wife Rhonda Wishart (LLB '81) and their three girls, Zoe, Amy and Megan.
John Cuthbertson is to be applauded for his accomplishments in law and business, but more importantly he is to be honoured for the principled conduct of his life demonstrated through his honesty, integrity and his commitment to the less fortunate. The Dalhousie Law Alumni Association is proud to present John H Cuthbertson with this year's Weldon Award for Unselfish Public Service.
2003 – Kim Pate, LLB '84
Kim Pate has been a tireless and courageous advocate on behalf of the most marginalized women in this country — Aboriginal women, women with disabilities, young women, visible minority and immigrant women, and women whose offences have isolated them from other potential sources of support. She has discharged her role with courage, determination and grace. Kim Pate is described by those who have had the opportunity to work with her as a person of the highest integrity and character, combining a generous and spirited sense of humour with a keen intelligence and "a heart of pure gold."
Kim Pate graduated from Dalhousie Law School in 1984 with honours in the Clinical Law Program. She is a resident of Ottawa and is the mother of two children, aged four and 12. Since 1992 she has been the Executive Director of the Canadian Association of Elizabeth Fry Societies, a volunteer organisation devoted to supporting and advocating on behalf of women in prison. Prior to her work with the Elizabeth Fry Society she worked with young people in conflict with the law through The John Howard Society in Calgary. Her work and efforts have consistently recognized and respected the contributions of women who have experienced marginalization, discrimination and oppression and she seeks to credit and empower these women.
Not only has she devoted countless hours to responding to the needs and concerns of individual women and groups of women in prison; Kim Pate has also been instrumental in building coalitions across the country with other equality-seeking women's groups and progressive organizations. She has brought her insight and experience to bear on the importance of tackling systemic social problems through coalition work. In this capacity, she has worked with feminist legal scholars, lawyers, sociologists, and front-line transition house and rape crisis centre workers, to name only a few of the communities and individuals with which she engages daily.
Kim Pate is also an educator and law reformer. Her extensive list of publications, national and international speaking engagements, and her strategic intervention and lobbying for changes in the legal system and the law testify to her commitment to broader social change. She has made significant contributions to public education around the issues of women's imprisonment, parole, and criminal responsibility. A modest and principled person, Kim Pate consistently refuses to claim any credit for her many contributions to social justice. However, many are aware that she was a driving force behind the Inquiry into Certain Events at the Prison for Women in Kingston, headed by Justice Louise Arbour. During the Inquiry she supported women as they aired their experiences, as well being a critical resource and witness in the Inquiry itself. Kim was also the force that persuaded the Department of Justice to support the Self-Defense Review by Her Honour Judge Lynn Ratushny. She has worked tirelessly to secure implementation of the many positive reforms proposed by the Review.
Kim Pate's commitment to advancing the cause of those who are dispossessed and marginalized, often through the operation of the law and the legal system, epitomize the tradition of public service and selflessness that is recognized by the Weldon Award.
2002 – The Hon. Lorne O. Clarke, OC, QC, LLD, LLB '51
Throughout his professional life, Lorne O Clarke, as a lawyer, judge and citizen, has been the consummate exemplar of the ideals Dean Richard Weldon sought to instill in his students.
Born in Malagash, Nova Scotia, Mr Clarke developed a strong work ethic at an early age. He excelled in school with interests in current events and politics. He enrolled at Dalhousie University where he received a Bachelor of Arts degree in 1949, followed by a Bachelor of Laws in 1951. He joined the Law School as a faculty member in 1952, a position he held until 1959. During this period he served as secretary to the law faculty, as well as earning his Master of Laws degree from Harvard University in 1955.
In 1959 Mr Clarke entered private practice in Truro, Nova Scotia, with the law firm of Patterson Smith Matthews and Grant. While maintaining a large general practice, Mr Clarke developed an outstanding reputation as a skilled arbitrator, mediator, conciliator and industrial inquiry commissioner. He was praised as a fair, wise and ethical decision-maker. Public service included associations and memberships with the Canadian Mental Health Association, the Victorian Order of Nurses, the Kiwanis Club, and the support of many other community endeavours, as well as the occasional foray into politics.
Mr Clarke served as both Secretary and Chair to various Royal Commissions. He Chaired the Board of Referees of Unemployment Insurance Commission (Halifax). He served on the Bar Council of the Nova Scotia Barristers' Society from 1964 to 1966. In 1969 he was appointed a Queen's Counsel for the Province of Nova Scotia.
From 1971 until 1979 Mr Clarke was a member of the Nova Scotia Law Reform Advisory Commission. Other professional affiliations included membership in the Canadian Bar Association, the National Academy of Arbitrators, the Society of Professionals in Dispute Resolution, and the Public Service Staff Relations Board of Canada (Adjudication Branch). He is also a former member of the Board of Governors of Dalhousie University.
In 1981 Mr Clarke was appointed a Judge of the Supreme Court of Nova Scotia, Trial Division. In 1985 he was appointed Chief Justice of the appeal Division. During his tenure on the bench Mr Clarke earned a national reputation among his peers for hard work and, particularly, dedication to judicial education. He sat on numerous committees of the Canadian Judicial Council and served as a member of the Board of Governors of the National Judicial Institute. At the local level, Mr Clarke initiated progressive changes including television coverage of proceedings of the Court of Appeal, private accommodation in the law Courts for members of the media, and a program for permitting feedback from the Bar on judicial performance.
On April 17, 1999, a symposium was held at Dalhousie Law School to commemorate Mr Clarke's retirement from the bench, and to recognize his leadership in many areas of the administration of justice. Attendance was overwhelming and included Chief Justices and Justices from across Canada, representatives of government, various segments of the legal system, as well as numerous friends, colleagues and Dalhousie alumni. Prime Minister Jean Chretien sent congratulations and noted Mr Clarke's important contributions to his province and Canada.
Following his retirement, Mr Clarke has continued to provide leadership in many areas. His skills have been called upon as a public inquiry Commissioner, as mediator in labour-management disputes, and, perhaps, most notably as Chair of the Memorial Advisory Committee for Swissair Flight 111.
The service aspect of Mr Clark's distinguished career has been recognized by various constituencies, and at many levels. In recent years he was given the Distinguished Service Award by the Nova Scotia branch of the Canadian Bar Association, and he was named an Honorary Member of the Association. In 1999 he was appointed an Officer of the Order of Canada. He was the Recipient of the 2001 Nova Scotia Humanitarian Award by the Canadian Red Cross (Nova Scotia Region).
Mr Clarke has served many organizations and causes in quiet and unheralded ways – always demonstrating a sense of courtesy and dignity which, for many, is his hallmark. He has been a special friend of Dalhousie Law School and given generously of his time and expertise on innumerable occasions.
Throughout his professional career, Mr Clarke has enjoyed steadfast support and assistance from his wife, Mary Lou. They have three children, Nora, George and Colin.
Upon his retirement from the bench, The Honourable Lieutenant Governor of Nova Scotia, James Kinley, said of Mr Clarke: "Great public service demands accountability, integrity and vision. No finer example of those qualities can be found in Nova Scotia today than in the person of Lorne Clarke."
The Dalhousie Law Alumni Association is proud to honour The Honourable Lorne O Clarke with this year's Weldon Award for Unselfish Public service.
2001 – M. E. (Libby) Burnham, QC, DCL, LLB '63
M E (Libby) Burnham is a senior, well-respected and nationally renowned legal, business and political advisor with an outstanding track record for advocacy and community service. Libby Burnham has made contributions to politics, education and the health arena throughout her career. She grew up in Florenceville, New Brunswick and graduated from Dalhousie Law School in 1963, one of only two women in her graduating class. For Libby Burnham setting precedents did not merely begin at graduation. At Law School she was the first woman President of the Sodales, a debating society which had previously been for men only.
Libby Burnham's attachment to her home province runs deep and strong. After graduation, she was called to the New Brunswick Bar in 1963 and became one of three women practicing law and the only female barrister. She was instrumental in bringing the women's robing room to the Saint John Court House. Her feminism has always had practical underpinnings. From 1967 – 1971, Libby Burnham worked as legal counsel for T Eaton and Company Ltd, in Toronto becoming, at that time, one of only three women at the management level. In October, 1978 she was also called to the Ontario Bar.
Libby Burnham has worked tirelessly as an advocate for the advancement of women in professional and public life for nearly four decades, seeking to increase their numbers and to enhance their role in public life. In order to promote the recognition of women and to champion issues of importance to them, she became active in the Progressive Conservative Party. Her involvement dates back to 1959, when she was first elected as a delegate to a National Meeting. She has served as a high level advisor to Premiers and Prime Ministers, and played a key role in the leadership campaigns of Richard Hatfield, Flora MacDonald and Joe Clark. She was also the senior advisor in the leadership campaign that resulted in the selection of Canada's first woman Prime Minister, the Rt Hon Kim Campbell, in 1993.
In 1972, Libby Burnham wrote a policy paper for the PC Party, Women in Canadian Society, which served as the cornerstone for the Party's policy on women in the general election that year. Also in 1972, she returned to New Brunswick to become senior advisor to Premier Richard Hatfield. Under her portfolio New Brunswick employment equity legislation was strengthened, the first family property statute became law, and an Advisory Council on the Status of Women was established.
Libby Burnham's interest in women has never been limited by partisan politics. She was a member of the Committee for 1994, a non-partisan group of women dedicated to political equity for women and to encouraging women to seek public office. As part of the committee for 1994, Libby Burnham organized the Women in Politics Conference where a co-organizer presented her with a business card she still proudly displays, which reads: Libby Burnham – Organizer Extraordinaire! Her diplomatic, non-threatening approach has been effective in persuading all levels of government to make improvements in divorce law, abortion law and employment equity legislation.
Libby Burnham served as Canada's representative at the United Nations Expert Group Meeting on Women in Public Life in 1991. She has served as a member of the Board for the Canadian Broadcasting Corporation, the Life Network and was President of the Canadian Club of Toronto. Libby Burnham has been Trustee of the Genesis Foundation, a medical research foundation dedicated to women's health, and served on the Board of the Wellesley Central Hospital in 1990, serving as its Chair from 1997 – 1999. Presently she sits on the Board of the Toronto Rehabilitation Institute Foundation, Stornoway Productions Ltd. and the Huntsman Marine Science Centre. In May 1996, her contribution to the advancement of women in public life was recognized when she was awarded the Women of Distinction, Public Affairs Award by the Metro Toronto YWCA.
From 1991 to 2000, Libby Burnham returned to the full time practice of law joining the firm of Borden & Elliot, now part of the national firm Borden Ladner and Gervais LLP. Libby Burnham was appointed Queen's Counsel in 1992 and received her honourary doctors of civil laws from Acadia University in 2000. Of course, all of Libby Burnham's accomplishments are shared with her supportive family, husband Justice Gordon Sedgwick and her children John, Anne, and Jamie.
As one looks back on Libby Burnham's career it is evident that she truly understands the necessary link between public policy and private responsibility, using her talent and drive to ensure real and positive change on behalf of those in our larger community,. Libby Burnham has always given freely of herself to help others and to work towards the betterment of society. As a model of the Weldon tradition and in recognition of Libby Burnham's tireless years of service to the public, we are honoured to present her with the Weldon Award for Unselfish Public Service for the year 2001.
2000 – A. Douglas Moores, QC, LLB '71
Douglas Moores, of Harbour Grace, Newfoundland, is an outstanding graduate of Dalhousie Law. School. Rarely has a nominee for the Weldon Award received so many letters of support from peers and fellow alumni. The breadth of his contributions to his profession, community and country are truly amazing in its scope.
Douglas Moores received his Bachelor of Laws degree from Dalhousie in 1971. He is the senior partner in the law firm of Moores, Andrews in Bay Roberts, Newfoundland. He was appointed Queen's Counsel in 1984, and appointed a Master of the Supreme Court of Newfoundland in 1997. However, in addition to his professional associations, for close to thirty years, Douglas Moores has demonstrated commitment and leadership to innumerable community minded activities, including service organizations, charitable organizations, and involvement in municipal, provincial and federal endeavours. It is in recognition of these exceptional contributions that this award is given.
The many and varied activities to which Douglas Moores has given generously of his time and talents cannot be captured in this brief citation. A few illustrations may give some sense of a life of commitment extending beyond the normal challenges of the life of the typical practitioner. His involvement with amateur sports is exemplified by his role as a minor hockey coach for a fifteen year period, during which time he acted as the Canadian Amateur Hockey Association's representative in the then Soviet Union to attend seminars for the development of skills for Canadian hockey coaches. In addition, he served as Vice-President of Sport Newfoundland and Labrador (the governing body of amateur sport for the Province). The broader community benefited from his service to numerous hospital boards, associations and foundations. He was, for example, Chair of the Board of Trustees of the Trinity Conception Regional Health Board and Carbonear General Hospital, and a Director of the Newfoundland and Labrador Hospital Association. His volunteer work for the cultural community is demonstrated by his involvement as a Director of the Newfoundland Symphony Orchestra.
Douglas Moores was directly involved in two very significant events in the Province of Newfoundland. In 1988 he was appointed Chair of the Host committee responsible for the 1992 Provincial Summer Games. The Games were recognized as the best ever held in the Province, and Douglas Moores, and his Committee, raised surplus funds which established a perpetual scholarship fund to provide money to deserving students to attend post-secondary institutions.
In 1993 Douglas Moores was asked by the Government of Canada, and the Province of Newfoundland, to arrange and organize the visit of the vessel "Matthew" for the 500th anniversary celebrations of the Province. On June 24, 1997, Her Majesty, Queen Elizabeth, and Prince Philip, together with 40,000 other visitors, were present at Bonavista to mark the arrival of the vessel from Bristol, England. The "Matthew's" visit was the most successful tourism initiative ever undertaken in the history of the Province. Prime Minister Jean Chretien noted the event as one of "national significance."
Douglas Moores has also demonstrated loyalty, commitment and dedication to Dalhousie Law School. As Class Agent for his Law School Class he has been relentless in raising funds for the School, and, he has been a true ambassador in maintaining and promoting its reputation whenever the opportunity has presented itself.
Douglas Moores has received numerous awards and recognitions. He is a recipient of the Certificate of Merit from the Fitness and Amateur Sport branch of the Government of Canada. In 1992 he was awarded the Canada 125 Medal for his contributions to his community and Canada. In 1996 he was the recipient of the Eaton Honour Society Award of Memorial University of Newfoundland for outstanding service to that institution. In 1998 he was name "Alumnus of the Year" by Memorial University in recognition of his contributions to the Province and University.
Douglas Moores is described by his friends as a person of considerable intellect, high integrity and character. Affectionately known as "Plum", he is also said to be personable, gregarious and possessed of great charm. We are proud to claim Douglas Moores as one of our own. For his innumerable contributions to his community, province, country, and Dalhousie Law School, we can think of no one more fitting to be the winner of the Weldon Award for Unselfish Public Service for the year 2000.
1999 – Justice Ronald N. Pugsley, QC, LLB '57
Justice Ronald N. Pugsley
Justice Ronald N. Pugsley has distinguished himself in his service to the profession, the community, and to Dalhousie Law School. Before his appointment to the Nova Scotia Court of Appeal, he was widely regarded as the best civil trial and appeal lawyer in the Province. What is perhaps less well-known is the extent to which he has met that same high level of achievement in so many other walks of life.
Graduating from Dalhousie Law School in 1957, Justice Pugsley began practicing law that same year. He was appointed a Queen's Counsel in 1973, elected a Fellow of the American College of Trial Lawyers in 1979, and appointed to the Nova Scotia Court of Appeal in 1993. But it is not for his success in the profession of law that Justice Pugsley is being recognized here: it is for what he has given to the profession. Few members of the Bar have contributed as greatly.
Elected Second Vice President of the Nova Scotia Barristers' Society in 1990, Justice Pugsley was propelled by circumstances almost immediately into the role of First Vice President, and very shortly after that into the role of Acting President. He then served his own term as President, effectively spending two years in that demanding role. During that time, contentious and difficult decisions arose for the Law Society. In shepherding the Society through all those decisions Justice Pugsley showed the evenhandedness, fairness and insight which characterizes him, and which ensured that despite the potential divisiveness of the issues, all parties left satisfied with the fairness of the process, and without ill-feeling.
Justice Pugsley has contributed directly to Dalhousie Law School as well. He has served on the Board of Directors of the Dalhousie Law School Alumni Association, as its President from 1984 to 1986. He was also a co-founder of the Law School's Civil Trial Practice Program, and was himself an instructor in the program for several years.
Justice Pugsley has been equally active in the community. He has been active in a variety of Home and School Associations, including as Treasurer of the Halifax Grammar School and as Chair at Cornwallis Junior High School. He is a former Elder and Chair of the Board of Stewards at St. Matthews United Church, and continues to sing tenor in their choir every Sunday morning. He has been active in amateur theatre since arriving in Halifax more than 40 years ago, most recently starring a play put on as a fundraiser by the St. Matthews Players.
Justice Pugsley worked tirelessly as a volunteer for Neptune Theatre throughout the 70's including as President in 1975-76; he is one of the very few people that organization has elected as a "Life Director". He is a former director of the National Theatre School and of the Canadian Conference for the Arts. He has also served as Vice-Chairman of the Halifax Housing Authority, and for many years served as counsel to the Red Cross and the YMCA.
As a lawyer, Justice Pugsley was a mentor to those who worked with him; as a member of the profession, he was a leader; as a member of the community, he is a committed volunteer. He brings great enthusiasm and good humour to everything he does, and exemplifies the spirit of the Weldon Award for Unselfish Public Service.
1998 – Anne Derrick, QC, LLB '80
Anne S. Derrick
Since her graduation from Dalhousie Law School in 1980, Anne Derrick's name has become synonymous with social justice causes in Nova Scotia and beyond. From her representation of Donald Marshall, Jr. to her work with abused women, from her advocacy on behalf of a women-only newspaper to her defence of Dr. Henry Morgentaler, Anne Derrick has acted in cases where important issues of principle, often feminist concerns, have been at the forefront. She has pursued this work in front of Royal Commissions, Human Rights Inquiries, federally-appointed Special Inquiries, and the Supreme Court of Canada.
The dedicated way in which Anne Derrick has represented her clients is also worthy of note. Her work often assists those who are disadvantaged in society. In serving these clients, frequently on a pro bono basis, Anne Derrick not only argues their legal cause, but on an individual basis acts to give dignity to each client, showing what has been described as "extraordinary commitment and compassion" to provide personal, as well as professional, support.
Anne Derrick's work on behalf of the causes she believes in extends well beyond her courtroom advocacy, however. She has pursued the cause of social justice in a variety of ways. While a student at Dalhousie Legal Aid Service, she organized legal information sessions at Bryony House, a shelter for abused women: she continued with this work for seven years thereafter. She originated the concept and materials for a Public Legal Education Society project to introduce criminal law to high school students: this project eventually developed into a video released across the country by the National Film Board. She has prepared written materials on family violence, on sexual assault, on access to sexual assault victims' therapeutic records, and on other issues: these materials have appeared in many different publications, and have been variously aimed at practitioners, academics, and the general public.
Her championing of causes has also been advanced through direct involvement in the work of many community organizations. Locally or at the national level, Anne Derrick has served on the Board of the Service for Sexual Assault Victims, Stepping Stone, the Halifax Elizabeth Fry Society, and the Women's Alliance in Support of Prostitutes. She has worked diligently to raise funds and awareness for many other groups, including Adsum House, Stepping Stone and Dalhousie Legal Aid Service. She has been a member of many other service and advocacy groups, including the Canadian Association of Elizabeth Fry Societies' Legal Working Group, the National Association of Women and the Law, and the Women's Legal Education and Action Fund (LEAF) National Litigation Committee.
Anne Derrick's contribution to her profession, her clients, and her community has not gone unnoticed or unrecognized. Ranging from the Horace E. Read Award for "the greatest overall contribution to scholarship and student life" on graduation, to the many gifts from grateful clients that decorate her office, to the 1997 President's Award of the Nova Scotia Association of Psychologists for "dedication and outstanding serve to the profession of psychology and the people of Nova Scotia", many groups and individuals have honoured the compassion, dedication, and hard work of Anne Derrick. The 1998 Weldon Award recognizes Anne Derrick as a graduate who is more than upholding the high ideals of the Weldon tradition of unselfish public service.
1997 – E. Ann Mowatt, LLB '85
E Ann Mowatt
Ann Mowatt, of Saint John, New Brunswick, arrived at Dalhousie Law School in 1982 at the age of 19, having already completed an undergraduate degree. It is noteworthy that she began her legal career at such an early age, but more noteworthy still is that her career in unselfish public service began even earlier. For nearly twenty years, she has volunteered significant portions of her time to public service organizations.
Ann Mowatt has given her time to the YWCA since 1978, in positions ranging from volunteer counselor in training as a teenager to National President at present, from advisor at the Saint John Legal Information and Referral Clinic for Women to Canadian Representative to the World Council of the YWCA in South Korea. She has served on Boards of Directors for the YWCA movement for ten years, including terms as President both locally and nationally. Fellow volunteers describe her as "an exceptional President" of the YWCA of/du Canada, and as "someone who cares about people and the world around her".
She has also been actively involved at the local, regional, and national level with the Multiple Sclerosis Society. She has served on the Board of the Saint John Branch for over a decade, as President in 1987-88. She also serves on the Atlantic Division Board of Directors, as President from 1993-95, and served on the national Board of Directors from 1992-1995. The Society describes her contribution as "enormous" and her as someone with "enthusiasm and dedication to improving life for people with multiple sclerosis".
In addition to these activities, Ann Mowatt also acts as pro bono legal advisor to the New Brunswick council of Girl Guides of Canada, has served on the Board of Directors of the Coalition of National Voluntary Organizations, and on the board of Saint John Boys and Girls Club.
Her volunteer work has been previously recognized through the Saint John YM-MWCA Trendsetter Award in 1991, the Canada 125 Medal in 1992, and the MS Society of Canada's National Award of Merit in 1996.
Ann Mowatt is a partner with the Saint John office of Patterson Palmer Hunt Murphy. As a practicing lawyer, she has contributed to the betterment of the profession by lecturing in the Bar Admission course and at Continuing Legal Education Conferences on professional responsibility and on family law, by serving on the Saint John Law Society Council, the New Brunswick Council of the Canadian Bar Association, the New Brunswick CBA Young Lawyers subsection, and the Legal Aid Committee of the Law Society of New Brunswick. She has also written a variety of publications for Matrimonial Property Law in Canada, for the Solicitor's Journal, and for Bar Admission Course materials.
Though still a young woman, Ann Mowatt has already demonstrated herself to have a lifelong commitment to unselfish public service. That she has found the time to make this extraordinary contribution while also pursuing a successful legal career is all the more remarkable. She is a reminder of what we might do, if we always followed our better instincts and good intentions, and she is a most fitting recipient of the 1997 Weldon Award for Unselfish Public Service.
1996 – The Hon. Sandra Ellen Oxner, LLB '65
The Honourable Judge Sandra Ellen Oxner
Judge Sandra Oxner was born and educated in Halifax, where she received a B.A. from the University of King's College and LL.B. from Dalhousie Law School. She was called to the Bar in Nova Scotia in 1965 and until 1971 was employed with the Legal Department of the City of Halifax. In 1972 she made history by being appointed the first female judge in Nova Scotia. Her period on the Bench has been marked by compassion and decency to all who appear before her.
In 1976 and 1977 Judge Oxner spent fifteen months in Ottawa acting as the Criminal Law Consultant for the Law Reform Commission of Canada. In 1977, Judge Oxner was elected President of the Canadian Association of Provincial Court Judges. Twice she was appointed Chair of the Canadian Institute for the Administration of Justice. During this period she worked tirelessly to create a national judicial centre to provide continuing educational programs for members of all courts, as well as administrative tribunals. She became a founding Governor of the Canadian Institute of Advanced Legal Studies.
As first Education Chairperson on the Canadian Association of Provincial Court Judges, Judge Oxner instituted regional and national education programs bringing together for the first time, for education purposes, provincial court judges from different provinces. Over the years she has worked to achieve the presentation of education programs which would improve the quality of justice by bringing together not only judges of all courts, but also the judiciary with members of the Bar and the public.
Judge Oxner continues her work in the field of judicial education as President of The Commonwealth Judicial Education Institute which has its home at Dalhousie Law School. As a volunteer through the Canadian International Development Agency, Judge Oxner organizes and supervises study tours of the Canadian Justice System by jurists of developing countries. Her interest in this area has brought jurists from Africa, Asia the Caribbean and Pacific Rim countries together to spend time with their Canadian colleagues studying the Canadian Justice System and discussing problems of common concern.
Judge Oxner's interest in Nova Scotia's legal history has caused her not only to publish on the topic herself, but also to give leadership and encourage others to research this important area. Her concern with the relative lack of community involvement in the highly professionalized Canadian justice system encouraged her to be the prime mover in the creation of journalism courses on legal issues, and to teach journalism students principles of the justice system.
Among many other offices in community and humanitarian organizations, Judge Oxner was formerly a Governor of the University of King's College, a director of the John Howard Society of Nova Scotia, an executive member of the Nova Scotia Heritage Trust Association, an executive member of the Atlantic Council of Christians and Jews, and a member of the National Advisory Committee on the Female Offender. Her many previous awards include the Freedom of the City of London in 1988 for her Commonwealth work, the Canada 125 Medal, and the Osgoode Society Legal History Award in 1993. In 1996 she was appointed to a one year term as a consultant on judicial reform with the World Bank in Washington.
Her tireless efforts, enthusiasm, and leadership provide inspiration to all Dalhousie Law School graduates. The Weldon Award for Unselfish Public Service honours her extraordinary dedication to community and professional service.
1995 – Donald Edward Curren, CM, QC, LLD, LLB '50
Donald Edward Curren was born in Bedford and received his early education there and at Bloomfield High School, Halifax.
He joined the RCAF in 1941 and qualified as a pilot. When his plane crashed en route to North Africa in 1943, his severe injuries resulted in his becoming a paraplegic. He graduated with his LLB from Dalhousie in 1950, and was admitted to the Nova Scotia Bar in 1951.
From 1947 to 1951, he served as the local representative of the Canadian Paraplegic Association in the Atlantic region, largely on a volunteer basis. He Joined the association full-time in 1951, becoming the first employee east of Montreal and served as executive director for over 32 years, retiring early in 1984.
Donald Curren is a founding member of the Atlantic Wheelchair Sports Club in 1967 and of the Canadian Wheelchair Sports Association in the same year. As a member of the Canadian wheelchair sports team, he took part in the Stoke Mandeville International Games in 1971 and 1972 and was named as a member of the team to represent Canada in the British Commonwealth Paraplegic Games in New Zealand in 1974. He served as a ember of the Board of Directors for the World Wheelchair Basketball Championships (The Gold Cup) in 1983. In 1974, Donald Curren was appointed a Queen's Counsel, one of the few non-practicing members of the bar to be so honoured.
He was a founding and long-time member of the Nova Scotia Rehabilitation Council, which created the Nova Scotia Rehabilitation Centre, Nova Scotia Brace and Appliance Centre (now the Orthotic Centre) and Hearing and Speech Clinic. He was also a charter member and is a past-president of Halifax Toastmasters Club, a member of Bedford branch no. 95, Royal Canadian Legion, a member of the Rotary Club of Canada, and a member of the board of directors of Camp Hill Medical Centre.
For 32 years, he was a member of the national board of directors of the Canadian Paraplegic Association and was a vice-president of Barrier Free Transit Incorporated, which laboured to obtain transportation service for the physically disabled, and later was chairman of the Metro Halifax Transit advisory committee on transportation for the handicapped, which has initiated the Access-a-bus service for handicapped metro Halifax transit users.
In 1980, he was named a member of the Order of Canada and the following year he received an honourary degree from Saint Mary's University. He received an honourary degree from Dalhousie University in 1984.
Donald Curren is married and lives in Halifax. He and his wife have two sons.
Donald Curren exemplifies the Weldon spirit of unselfish public service for which this award is given. All those who have had the advantage od attending Dalhousie Law School are inspired by his example.
1993–1994 – Alexander John MacIntosh, QC, LLD, LLB '48
Alexander John MacIntosh
Alexander John MacIntosh graduated from Dalhousie Law School with the Gold Medal in 1948. He was admitted to the Ontario Bar the same year and joined the law firm now known as Blake Cassels and Graydon where he pursued a long and distinguished career. He was appointed Queen's Counsel in 1961. Brock University and Dalhousie University granted him honourary L.L.D. degrees.
Born in Stellarton, Nova Scotia he joined the Royal Canadian Naval Volunteer Reserve after completing his Dalhousie University B.A. in 1942. At the war's end he was a lieutenant when he left to begin legal studies at Dalhousie. Alex and Elizabeth (Allen) were married in 1944 and they have a son, Donald, also a Dalhousie Law graduate. Alex died 24 July, 1993, at 72 years.
For more than a decade in the early years of practice he was a litigator, frequently with precedent-setting cases, before moving to the corporate counsel field. His extensive litigation experience made him unique among Canada's senior corporate lawyers. Business law, particularly competition law, and libel law, were areas of recognized expertise. He was sought after as a lecturer on legal issues in business, and throughout his career he contributed to the professional literature.
As a senior partner he was legendary for his advice and guidance to young lawyers in the firm. Colleagues describe him as a courtroom lawyer at heart and one of the last great generalists.
In addition to his many directorships on the boards of major Canadian companies and newspapers, he was appointed to the boards of several public corporations: the Bank of Canada, Lower Churchill Development Corporation and Ontario Hydro. In 1984 he was named to the Ontario Task Force on Financial Institutions investigating the impact of growth and technological change in banks, trust and insurance companies, and investment dealers.
Active in the Canadian political life, in the early 1980's he was one of a group of economic advisors to Prime Minister Pierre Elliott Trudeau. His extensive charitable work included the United Church, the Red Cross and as a trustee of the Walter and Duncan Gordon Charitable Foundation. Concern for people in need drove Alex to set up one of the first Ontario storefront free legal aid clinics. It was staffed by himself and other lawyers from the Blakes firm. The community they served were new Canadians, most of them still learning to speak English.
Gratitude for the quality of his Dalhousie education made Alex a committed supporter and major benefactor of the Law School throughout his career. He was a member of the Dalhousie University Board of Governors, and Branch President and Honourary President of the Dalhousie Law Alumni Association. After the 1985 fire destroyed the Law Library, he was a leader in the great fundraising effort that built the new Sir James Dunn Law Library and renovated the Weldon Building. He created and contributed to the MacIntosh Bursary and MacIntosh Research Fund at the Law School, and his leadership produced major funding support for the Indigenous Blacks and Mi'Kmaqs Program which is now named in his honour. He was a great friend and advisor to Dalhousie Law School.
Alex MacIntosh is honoured here for his outstanding contributions in public and charitable service to the Canadian and Dalhousie communities. He is admired for his accomplishments in law and business, for his honesty and integrity, and the principled conduct of his life. The 1993 Weldon Award honours him as a most worthy exemplar of its unselfish public service ideals.
1992 – James Simpson Palmer, CM, QC, LLD, LLB '52
James Simpson Palmer
James Simpson Palmer is a native of Prince Edward Island. He received his early education in Charlottetown and at King's Collegiate School, Windsor. He then studied at Prince of Wales College, Charlottetown, McGill University and Dalhousie University obtaining the degrees of B.A. and LL.B. respectively from the latter two institutions. In 1987, he was awarded Dalhousie's honorary LL.D. degree. At Dalhousie, he was a member of the rugby team.
After articling, he entered the practice of law. He helped build and is now the senior partner of Burnett, Duckworth and Palmer, one of the leading law firms of Calgary.
Mr. Palmer has had an outstanding career as a lawyer. He has been particularly active in the service of his profession, having served as Director of the Alberta Institute of Law Research and Reform from 1964 to 1967, as a member of the joint Committee on Taxation of the Canadian Bar Association and the Canadian Institute of Chartered Accountants from 1973 to 1976 and as Governor of the Canadian Tax Foundation from 1982 to 1986, being its Chairman in 1984/85. He has presented papers on taxation to the Canadian Tax Foundation, the Canadian Petroleum Tax Society, and the New York Bar Association. In 1975 he was made a Queen's Counsel.
He has continued his association with Dalhousie as an active alumnus, epitomizing the support that the Alberta alumni have unfailing given to Dalhousie Law School. Mr. Palmer has been active in his community in ways not directly concerned with his profession; he is regarded as one of Calgary's finest citizens. He has established an impeccable reputation as a corporate lawyer but, more importantly, he has contributed in a significant way to the life of his city and his country. Many prominent companies list him as a director. He has been a leader in supporting the arts in Calgary. He is a director and former President of the Calgary Philharmonic Society, and has been a member of the Fathers of Confederation Buildings Trust (Prince Edward Island). The widespread respect and recognition in which he is held in his community was confirmed by his appointment as Chancellor of the University of Calgary. As Chancellor he also served as a member of the Executive Committee of the Board of Governors, responsibilities which he took very seriously and to which he contributed a great deal. He was chair of the Building on the Vision campaign, the first national fundraising effort of the University of Calgary. He is a man of vision, integrity, and intellect; he possesses great business skills and, at the same time, maintains a sense of humour.
With his wife, Barbara, he has four daughters: Valerie, Noelle, Jane, and Sarah. James Simpson Palmer exemplifies the ideals of community and professional service which the Weldon Award seeks to recognize.
1991 – Frederick B. (Ted) Wickwire, CM, QC, LLB '62
Frederick B. (Ted) Wickwire
Frederick B. (Ted) Wickwire's life has been marked by great personal integrity, a commitment to excellence, and service to his profession, his university and the wider community. He is widely respected in the legal profession for his sound judgment and professionalism.
He was educated in Halifax, graduating from Dalhousie University in 1959 with his Bachelor of Commerce and in 1962 with his law degree. A noted university athlete, he captained the football team and was a member of the basketball team winning Male Athlete of the Year and the Climo Award. He was chairman of the Advisory Council on Athletics for three years and was involved with several other policy-making councils and committees on athletics during his university days. Later he served for thirteen years as a member of the Board of Governors of Dalhousie University.
He was admitted to the Nova Scotia Bar in 1962. A senior partner with the Halifax law firm of MacInnes Wilson Flinn Wickwire, he practiced primarily in the areas of corporate and commercial law, real property and litigation. In 1978 he received his Queen's Counsel appointment.
The Nova Scotia Government appointed him to chair a Task Force on Dentistry in 1972 which led to the establishment of a provincial dental programme for children and the regulation of the practice of denturists in Nova Scotia. Recognizing the province lacked solid medical research resources, he founded a Nova Scotia chapter of Canadians for Medical Research. Its aim was to foster and develop top flight medical research in the region with security of funding.
As an early and active supporter of legal aid to extend legal services to those less advantaged, Mr. Wickwire coordinated the Nova Scotia Barristers' Society's Halifax Volunteer Legal Programme in the 1970's. Later, he was a member, then chairman of its Legal Aid Committee. When the Province created the Nova Scotia Legal Aid Commission he was appointed its first chairman.
Most recently he chaired the Legal Ethics Committee of the Society and steered its major project, the development and 1990 production of the Handbook on Ethics and Professional Conduct, to completion. In June, 1990, he was elected president of the Nova Scotia Barristers' Society. He held that office at the time of his death, 22 March, 1991, aged 52 years.
Ted Wickwire was the son of Frances R. (Beatteay) and William N. Wickwire '29, Q.C. His first wife, Isabel MacAlpine, and his father predeceased him. He is survived by his mother, his wife, Eve (Smith), and their children, Wendy and Peter, Donald, Ted and Janet and his two sisters.
The 1991 Weldon Award for Unselfish Public Service honours Ted Wickwire's lifetime achievements and efforts towards the betterment of standards in the legal profession, the extension of legal services to all Nova Scotians and his activities in support of medical research and service to his community.
1990 – Harvey L. Webber, CM, QC, LLB '36
Harvey L. Webber
Harvey Webber has exhibited in superior measure the service to the community to which he is this year's recipient of the Weldon Award for Unselfish Public Service.
Educated in Halifax, he gained his Dalhousie Law School LL.B. in 1936 and was admitted to the Nova Scotia Bar. Choosing business rather than a career in law, he took over the retail clothing store his father had established in Sydney in 1904. Today he maintains this business, The Smart Shop Ltd., in addition to his other interest in mining, realty and finance. Through these years he has continued his membership in the Nova Scotia Barristers' Society, and in 1984 he was made Q.C. for his lifetime of dedicated community service, an unusual honour for a non-practitioner. He became a member of the Order of Canada in 1987.
At Dalhousie Harvey Webber was a great University and inter-collegiate debater, Glee Club member, and actor with a community theatre group which took him to a national drama competition. These early activities have expanded into service to his community.
He helped bring summer theatre to Cape Breton, chaired the Community Concerts Association, was president of the Atlantic Symphony Orchestra in Cape Breton, ad was instrumental in organizing the Kiwanis Club's Music and Speech Festival. He was a governor of the Dominion Drama Festival, and he played violin in the Cape Breton Symphony.
From 1968 Mr. Webber was vice-chair of the Cape Breton Health Project and began the YMCA Businessmen's Health Club. A long time executive member of the Sydney Tennis Club, he also assisted in the establishment of the Sydney Ski Club.
The Sydney Board of Trade and both the Atlantic Provinces and Canadian Chambers of Commerce have benefitted from Harvey Webber's participation. As president of the former, he encouraged the establishment of the University College of Cape Breton, and as president and director of the Chambers of Commerce he organized support for the addition of a Minister of Small Business to the federal Cabinet. He promoted the Cape Breton Tourist Association and has been continuously active in local and national business associations.
He has been honoured by Israel's Hebrew University, is a director of the Canadian associates of Tel Aviv University, and a national vice-president of ORT, the Organization of Rehabilitation through Training. He has chaired the Council of Christians and Jews, regional Canada Day celebrations, the Council for Canadian Unity and a highly successful Cape Breton County United Way campaign.
Amongst all his activities, one of the best know is his 1976 founding of the Atlantic Canada Plus program which identifies producers and products of eastern Canada and encourages consumers, businesses and governments to use them. Another nationally-recognized project is his founding of the Miners Museum in Glace Bay. He also chaired the development of its National Museum Centre and the recreation of a 1900 Miners Village home and, recently, the 20th anniversary fundraising campaign. Results of his efforts are also seen in the Sydney Sports Centre built with funds he and five other businessmen raised as a centennial gift to the City of Sydney.
A deeply-held desire to give something back to his community in return for the gifts he feels he has received, in his education and upbringing, his family, friends and in business, moves Harvey Webber to direct his great talents and energies to improving and enriching the local and larger communities. In all these efforts, Harvey has been supported by his wife, the former Ethel Nadler, and their children, Lawrence and Marlene.
Harvey L. Webber is a most deserving recipient of the 1990 Weldon Award.
1989 – Peter J. Dalglish, LLD, LLB '83
Peter J. Dalglish
Service to humanity of the highest order distinguishes Peter Dalglish as recipient of the 1989 Weldon Award for Unselfish Public Service. He is recognized internationally and his name is a house-hold word across Canada for his creative and constructive efforts in international humanitarian relief efforts in the Third World.
Peter Dalglish received his LL.B in 1983 from Dalhousie Law School after graduating from Stanford University, California with a B.A. degree. Following his law degree he articled in Vancouver with Ladner Downs, then with Stewart, MacKeen & Convert in Halifax and was called to the Nova Scotia Bar in 1985. He served as special assistant first to the federal Minister of Labour, The Honourable Gerald A. Regan, in 1980-81, and in 1984 to the Prime Minister, The Right Honourable John Turner.
Since his school days at Upper Canada College, Peter Dalglish involved himself with volunteer activities assisting children. In Toronto he was a counselor with the Rose Park Inner City Program, founder of an Upper Canada College – Ontario Science Centre project and a volunteer at the Ontario Crippled Children's Centre. At Stanford he was a research assistant at Boystown Center and a volunteer at Stanford Children's Hospital.
In 1984, with friend John Godfrey, then President of the University of King's College, he co-founded a major famine relief effort, the Ethiopian Airlift 1984. From this, the Degahbur Adopt-A-Village Program for long-term assistance was developed. After completing his articles in 1985, Peter Dalglish returned to Africa as a United Nations World Food Program coordinator on the Chad-Sudan border and then moved to Khartoum, Sudan with UNICEF.
To enable Khartoum's Child victims of war and famine to achieve self respect and independence, he founded a technical school later funded by UNICEF. Utilizing the street knowledge they already possessed he also organized these children into a same-day bicycle courier service. This project became a self-sustaining business and prototype for similar projects for Street Kids International, the organization which Peter Dalglish founded and operated from Toronto. Street Kids International also involved itself in other related projects, notably innovative methods of educating disadvantaged Third World children about AIDS.
A truly caring and committed activist for social change on a global scale, Peter Dalglish has put aside a law career to pursue social justice for the world's children. The pursuit of this goal, and his public service achievements thus far in improving the education, living conditions, life skills and health of these most disadvantaged children, make him a very special winner of the Weldon Award for Unselfish Public Service.
1988 – R. Lorne MacDougall, QC, LLB '43
R. Lorne MacDougall
R. Lorne MacDougall is honoured as a true exemplar of the qualities recognized by the Weldon Award for Unselfish Public Service. His service with community organizations and on public bodies has had great impact on the lives of people in the area in which he lives, and throughout Nova Scotia and the other Maritime Provinces.
Lorne MacDougall received his LL.B. from Dalhousie Law School in 1943. Tuberculosis contracted during his final year prevented service with the COTC and confined him to a sanatorium where he continued to study law on his own, maintaining an excellent academic record. He articled at the Halifax firm of Stewart, Smith, McKeen & Rogers with the late Gordon S. Cowan, subsequently Chief Justice of the Trial Division, Nova Scotia Supreme Court. In 1944 Lorne MacDougall joined Wilfred Burchell in the practice of law in Truro. Today he practices as senior partner of the same firm, and is widely known, especially as a labour arbitrator. In that work he is universally respected by labour, management, government and legal counsel for all parties.
During his long service with local organizations, Lorne MacDougall has participated in community efforts which have effected significant changes. He has taken leadership roles in political, religious and community service organizations. The construction of St. Mary's School in Truro was a major project as, years later, was the negotiation of the integration of the school into the secular education system. He has been president of a political riding association, a church society, The Rotary Club, The Community Concert Association, The Children's Aid Society, Canadian National Institute for the Blind and The Canadian Arthritis and Rheumatism Society. He has been a member of the boards of governors of St. Mary's University and the Atlantic School of Theology. As chairman of the Colchester Hospital Commission he was actively involved in every phase of fundraising and overseeing construction of the hospital, and again in recent years he chaired the fundraising activities of the Commission which enabled the construction of an addition. The Pope made him a Knight of St. Gregory in 1958 for his religious and community activities.
Stabilization of the dairy industry in the Maritimes owes a great deal to the knowledge, experience, and dedication of Lorne MacDougall. In 1966 he chaired a Royal Commission of inquiry into the milk industry in Nova Scotia and in 1971 a similar Royal Commission into the New Brunswick milk industry. He was chairman of the New Brunswick Dairy Commission for five years and continuously chaired the Nova Scotia Dairy Commission from its inception in 1967 until 1988.
Elizabeth M. A. Grant and Lorne MacDougall married in 1945 and have two daughters, nine sons and nine grandchildren. As busy as he has always been, he preserved time for his family and friends, enjoying what he sees as a quiet and ordinary life.
Professional and community service accomplishments of the highest level mark R. Lorne MacDougall a most honourable recipient of the Weldon Award.
1987 – F. Murray Fraser, QC, LLD, LLB '60
F. Murray Fraser
F. Murray Fraser, QC, exemplifies with distinction the Weldon Tradition of scholarship and public service. Upon graduating from Dalhousie with a BA, he entered Dalhousie Law School, receiving his LLB in 1960. He went on to serve and lead the Law School as a faculty member, as its first associate dean, and as its acting dean from 1971 to 1973. The esteem in which he was held is represented by the Law Ring which he received from the Class of 1972.
In the meantime, Professor Fraser had acquired an LLM from the University of London,, completed articles with Lorne O. Clarke, in Truro, and Gordon F. Coles, in Halifax, practiced law with the firm of Rutledge, MacKeigan, Cox & Downie, and taught at the Faculty of Law of Queen's University.
In 1974 Professor Fraser took the Weldon Tradition to the West as the founding dean of the Law School at the University of Victoria. The Law School opened its doors in 1975, with 9 faculty, 70 students and 5,000 books. By 1980, it had 18 faculty, 225 students and 93,000 books. Professor Fraser is now Vice-President Academic of the University of Victoria, and its thriving Law School and successful law graduates are an enduring testimonial to his talent, dedication and foresight.
Throughout his career, Professor Fraser has served his profession and his community as an effective administrator, inspiring educator and respected leader. In the Atlantic Provinces, he has been a frequent consultant to government. In Nova Scotia, he was commissioned by the Minister of Social Service to prepare a Special Report on Protection Services For Children and was a member of the Attorney-General's Commission on Legal Aid. He was a founding member of the Dalhousie Legal Aid Society, a member of the Law Reform Advisory Commission, and a commissioner appointed under the Human Rights Act. He was a director of the Halifax Family Service bureau, a director and president of the Halifax YMCA and a director and executive committee member of the Neptune Theatre Foundation.
Nationally, Professor Fraser has been a consultant to the Law Reform Commission of Canada, the Federation of Law Societies of Canada and the Department of Justice. He served on the executive of the Canadian Association of Law Teachers and was chairman of the Committee of Canadian Law Deans. He is a Fellow of the Foundation for Legal Research, a former governor of the Canadian Institute of Advanced Legal Studies, a vice-president of the Canadian Section of the International Commission of Jurists and a founding member of Mediation Canada. Having formerly been a director, he is currently a member of the Advisory Board of the Canadian Council on Children and Youth.
In British Columbia, Professor Fraser served as an advisor to the Royal Commission on Family and Children's Law, a policy advisor to the Law Society, and a consultant to the Law Foundation. He was a founding and executive committee member of the Victoria Law Centre. He was also a trustee of the Queen Alexandra Hospital for Children and is currently a trustee and member of the Executive Committee of the Lester B. Pearson College of the Pacific. His good judgment, compassionate understanding and selfless energy, continue to be sought after and relied upon.
In addition to his own writing, Professor Fraser is a member of the Editorial Board of the Canadian Journal of Family Law and served on the Committee on Research and Education in Law of the Social Sciences and Humanities Research Council.
Always faithful to his Dalhousie roots, Professor Fraser has been a director and national president of the Dalhousie Alumni Association and is currently an executive member of the B.C. Branch of the Dalhousie Law Alumni Association.
With his wife Anne, Professor Fraser has three sons. His personal and professional achievements have never diminished his devotion to his family. His dynamic career is an honour to the Weldon Tradition.
1986 – W. Andrew MacKay, LLD, LLB '53
W. Andrew MacKay
W. Andrew MacKay was born in Halifax, son of Professor Robert A. MacKay, long-time professor of political science at Dalhousie, and Mary Kathleen MacKay. Andrew attended Dalhousie where he shone in virtually every facet of student life. "He was the quarterback of the football team but he also turned up on Saturday morning to line the field." Upon graduation with a BA in 1947 he was elected life-president of his class and won the Malcolm Honor Award. He graduated from Dalhousie Law School with an LLB in 1953 and an LLM in 1954. He also has an LLM from Harvard Law School. Following articles with the Stewart, Smith, MacKeen and Covert law firm in Halifax, he was admitted to the Nova Scotia Bar then joined External Affairs in Ottawa. In 1954 he married Alexa Wright. They have one daughter, Margaret and one granddaughter.
In 1957 Andy MacKay returned to Halifax and Dalhousie as an assistant professor in the Law School. In 1964 he became dean. In that capacity he was instrumental in the construction of the Weldon Law Building, which opened in 1967. In 1974 he became vice-president of Dalhousie and president in 1981. He completed his term in August 1986 and, with the support of all political parties, became Nova Scotia's third ombudsman. He has continued his life-long involvement with Dalhousie by accepting a part-time teaching appointment.
Throughout his career at Dalhousie Dr. MacKay, who has received honorary degrees from Memorial University and St. Francis Xavier University, has been an unassuming work addict; the embodiment of selfless service. His presidency came at a difficult time marked by a struggle to maintain financial responsibility in the face of new demands, growing costs and shrinking budgets. His concern to maintain excellence and humanity at Dalhousie never faltered.
Despite the crushing demands of his position at Dalhousie, Andrew MacKay served as president of the Association of Canadian Law Teachers, chair of the Legal Education and Training section of the Canadian Bar Association and as a member of the Canadian Bar Review's editorial board. He was president of the Conference of Governing Bodies of the Legal Profession in Canada and president of the Rotary Club in Halifax. In the 1970s and 1980s he served successive Nova Scotia governments as commissioner inquiring into labour problems at the Glace Bay Heavy Water Plant and as a chair of an inquiry and of a royal commission on the remuneration of provincially elected officials. Throughout that whole period he served as chair of the Nova Scotia Human Rights Commission.
In Dr. W. Andrew Mackay, the Weldon Tradition has found a fine exemplar very close to its roots.
1985 – John H. Currie, CM, LLB '54
John Hugh Currie
John Hugh Currie was born in Glace Bay, Nova Scotia, the son of Lauchlin D. Currie, a former chief justice of the Nova Scotia Supreme Court, and Margaret Elizabeth Curry. He graduated from St. Mary's High School in Halifax and then completed a Bachelor of Arts degree with Honours, majoring in History at St. Francis Xavier University in 1950. In 1954, Mr. Currie graduated with a LLB from Dalhousie Law School. At university he was on the debating team and was active in athletics, particularly rugby. Mr. Currie married Roberta C. Kelley, a 1955 Dalhousie graduate with a BA in Literature. They have five children, Brenda, Jean, Lachlan, Genevieve, Allison and Ian.
Mr. Currie's legal career began at Bennett, Jones in Calgary where he articled in 1955. He was admitted to the Alberta Bar the following year. Mr. Currie then began work in the oil industry in various legal departments, culminating with this current position at Canterra Energy as Senior Vice-President in charge of Administration.
Mr. Currie's belief in the rudimentary Christian, human values of selflessness and tolerance has formed the foundation for the varied and extensive community activities that he has taken part in. These activities have covered the whole spectrum of community involvement. His spiritual activities have included serving as Southern Alberta Project Coordinator of the Papal Visit, chairman of the Lacombe Nursing Home, 1965-1975, chairman of the ecumenical project to consolidate churches after Vatican II, project chairman to build a library in Northern India and coordinator of the placement of churches in schools in the 1960's.
In 1983 Mr. Currie was honoured as "Citizen of the Year" in Calgary on the basis of his many community activities, primarily as President of the Western Canada Summer Games. Under Mr. Currie's guidance, the games came in under budget and several major sports facilities of international caliber were built for all Calgarians to use and enjoy.
Mr. Currie's belief in the potential of youth led him to serve for nine years as a television judge for the C.F.C.N. Debate program, for six years as the chairman of the Forum for Young Albertans, and currently as a sponsor of the Alberta Debate Association, and as a national director for the Canadian 4-H Club. Cultural activities have also benefited from Mr. Currie's expertise. He is currently a director of the Calgary Philharmonic Society, the Southern Alberta Opera Association, the Calgary City Ballet, the Government Tri-Level Cultural Committee, the Calgary Parks Foundation and the vice-chairman of corporate funding at the Glenbow Museum. Mr. Currie has served for six years as a trustee and two years as chairman of the Calgary Catholic School Board. All of these activities exemplify the Dalhousie Law School's tradition of unselfish public service.
Mr. Currie's leadership is based on quietly bringing out the best in those with whom he works and the belief that what he does is not exceptional but that every citizen owes their community a high level of involvement and participation. It is these convictions that make Mr. Currie an outstanding example of the Weldon tradition.
1984 – Sarah MacKenzie, LLB '73
Sarah MacKenzie
Sarah MacWalker MacKenzie, a 1973 graduate of Dalhousie Law School has served for 10 years as a staff lawyer at Dalhousie Legal Aid Service. She was born Sarah MacWalker, in Kingsboro, P.E.I., and spent her childhood on the South Shore in Cape Breton and in Annapolis County of Nova Scotia. She graduated from Acadia University with a BA in 1940 and a Bed in 1941. In 1942, Sarah MacWalker married Stanley MacKenzie and spent the next few years in their home with the couple's three children, Kenneth, Sheilah and Roderick. From 1952, until her admission to the Faculty of Law in 1971, Mrs. MacKenzie had a successful career as a junior and senior high school history and geography teacher.
Following her graduation and articles with Charles W. MacIntosh, QC, Mrs. MacKenzie was called to the bar of Nova Scotia in 1974 and joined the then fledgling Dalhousie Legal Aid Service. She has since practiced and taught in this clinical setting, working mainly in the area of family law, in dedicated service to her low income clients and nascent barristers. The clinic has depended on Mrs. MacKenzie through its many, perhaps daily, challenges and crises for the last decade. She has provided an outstanding example of eager and dedicated lawyering to hundreds of fortunate students. She has never wavered in her commitment to the ideals of Dalhousie Legal Aid of offering high quality legal services to individuals and community groups, providing third year student with further practical and academic training in a unique setting, and engaging in law reform and public legal education.
Mrs. MacKenzie has also been active in helping young people through her church. She has been a member of the boards of the Acadia Alumni Association, the One-Parent Family association and the Matrimonial Counseling Association. She is currently a member of the North British Society, the Nova Scotia Historical Society and the board of the Coverdale Trust, which provides support services for women in conflict with the law.
Mrs. MacKenzie has served her clients and students in a manner that exemplifies the best traditions and aspirations of the bar and the law school. Her distinction by this award is a small recognition of her dedication and sacrifice.
1983 – A. Lloyd Caldwell, QC, LLD, LLB '50
A . Lloyd Caldwell
A. Lloyd Caldwell was born in Sydney Mines, Nova Scotia. A graduate of the law class of 1950 and the holder of an honorary degree from Dalhousie, he is the senior partner in the distinguished Halifax law firm of Walker, Dunlop.
Following his boyhood years in Sydney Mines, Dr. Caldwell studied engineering for one year at Acadia University and then enlisted in the Royal Canadian Artillery in June of 1942. He served in the Armed Forces until the end of the war in Europe, much of that time in heavy combat.
After his discharge, Dr. Caldwell returned to Acadia. He graduated with a Bachelor of Arts Degree in 1947 and entered Dalhousie Law School the following year. After his admission to the Bar of Nova Scotia in February 1951, he joined Nova Scotia Trust Company as a Trust Officer and two years later was named Manager of the main branch of the company in Halifax. In 1960 he entered the general practice of law.
For the past 30 years Dr. Caldwell has been a leader in a wide range of services. He has held local and national offices in the Junior Chamber of Commerce, has been active in his church and has made a great contribution to his first alma mater, Acadia University where, since 1978 he has been Chairman of the Board of Governors. As well as being a member and the President of both the Kiwanis Club and the Halifax Executive Club, Dr. Caldwell has served as President of the Urban Development Institute of Canada and as Chairman of the Board of Directors of the Halifax City Regional Library. He has been President of the Halifax Branch of the Red Cross and it is in the field of health services that he has made, perhaps, his greatest contribution. In 1964 he became Chairman of the Nova Scotia Rehabilitation Council and is one of the "Fathers" of the Rehabilitation Hospital which was opened on July 1, 1977 in Halifax. In the establishment of that fine medical facility, Dr. Caldwell has been said to have been "pre-eminent and indispensible". He stayed on as Chairman of the Board of the hospital until 1980 and remains a member of the Board.