News
»
Go to news main
Student Perspective: Collaborating Across Borders Interprofessional Conference
Posted by
Jeff LeBrun
on October 17, 2017 in
News
Nursing Master's student Jeff LeBrun joins the conversation around interprofessional health education, research and policy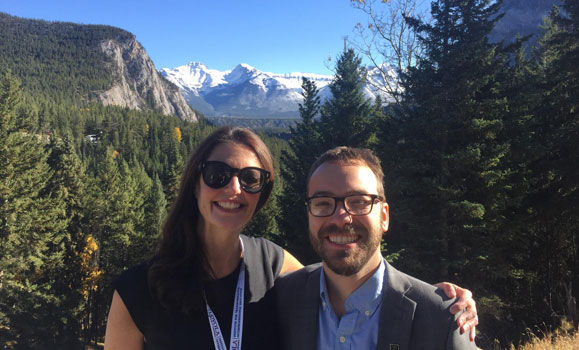 I have just returned from the Collaborating Across Borders (CAB) conference in Banff where I represented Dalhousie University. I am a first-year Master of Science in Nursing student and at a conference of this caliber, someone with my research experience (about a month's worth) was a minority. Every name I saw written down either had Dr. written before it or PhD after it. It was intimidating but inspiring to be surrounded by so many notable scholars, all thinking and talking about the same problems.

What truly surprised me was the amount to which I was included in these conversations; How much my opinion was asked for and seemingly valued. I am not being boastful when I say people acted genuinely excited when I sat down at their table. It was confusing.

The truth is, as I learned, a lot of these conferences are niche markets. One presenter quipped that we were the same 500 people travelling the world taking turns presenting to one another. In this environment, new people and new ideas are highly sought-after.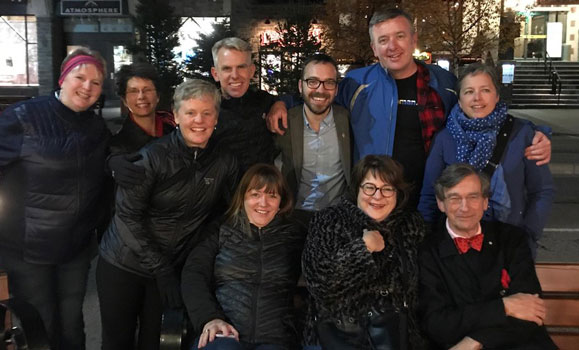 Here is another secret: despite their youthful exuberance and fresh appearances, many of the researchers I met were publishing since before I was born. For them, my presence was not only about new ideas, but also an opportunity to pass on wisdom to the next generation of researcher.

The entire experience was a completely different type of learning and growth than occurs in the classroom and would have been inaccessible to me if not for the support of Dalhousie and my thesis supervisor, Sheri Price.

If anyone reading this is thinking about returning to Dal for research, please consider it seriously. Right now, somewhere in the world, there is a room full of very smart and very kind people waiting for you to sit down and take part in the conversation.
Learn More