Online services are currently available*

Improve your confidence while speaking English
Launched in the fall of 2013, accent training services are available at the School of Communication Sciences and Disorders, Dalhousie University.
About accent training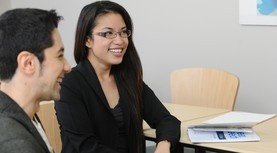 Everyone has an accent. This particular way of speaking often allows a listener to identify where the speaker may be from. While diverse accents are a wonderful aspect of spoken English, sometimes an accent can make it difficult for individuals from one country or region to fully understand people from another. The Dalhousie Accent Clinic provides services to enable you to recognize and produce the sounds and speech patterns of North American English so that you may more easily communicate with other individuals from this region. Learn more

Accent training services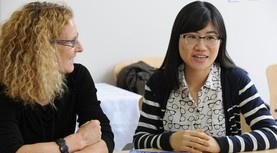 If you have a good command of the English language, but feel your accent makes it difficult for others to understand your speech, our services are designed with you in mind. Learn more

*Please note that telepractice services are currently available to residents of Nova Scotia and Prince Edward Island only.