School of Nursing News
»
Go to news main
Dr. Margot Latimer: Using a two‑eyed seeing approach to address Aboriginal children's pain
Posted by
Theresa Gilbert
on October 5, 2017 in
News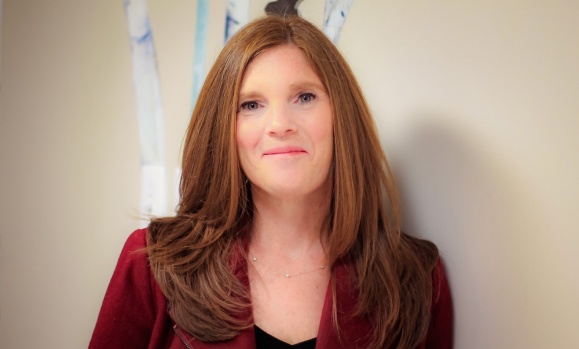 Dr. Margot Latimer: Using a two-eyed seeing approach to address Aboriginal children's pain

By Terry Murray-Arnold
Dalhousie Nursing's Margot Latimer is dedicated to improving access to health care and treatment for the Indigenous population.
"First Nations Children and other Indigenous children are the least likely to get adequate health care yet they have the highest rates of all pain-related conditions, both emotional and physical," Dr. Latimer explains. This makes them a priority group because those conditions impact their ability to go to school and develop socially, emotionally and physically, and to achieve optimum wellness from a wholistic perspective.
In addition to being a professor in the School of Nursing, Dr. Latimer is a member of the IWK Health Centre's Centre for Pediatric Pain Research and co-leads the Aboriginal Children's Hurt and Healing Initiative (ACHH) with Eskasoni First Nation Health Director Sharon Rudderham. ACHH is a Canadian Institutes for Health Research funded program.
Identifying the problem
Dr. Latimer's work with Aboriginal children's pain began about a decade ago when she was working with the complex pain team at the IWK. The team noticed that First Nations children and youth were not being referred to them for care and wondered why.
"We began to ask the question why only two out of about 800 referrals were First Nations over about a thirteen-year period of the clinic's operation," says Dr. Latimer.
Dr. Latimer connected with Rudderham to examine the issue. "We started working on that question from a community research perspective and learned that Aboriginal children are socialized through cultural beliefs and perspectives, and also through the trauma that happened at the residential schools, to be quiet about their pain," she says.
The team also learned that when Aboriginal children came to the health care system they felt like they were not being heard, waited longer in the emergency department, and that they had difficulty conveying their pain – and other health information – to health professionals.
"It began to make sense after we heard many stories of parents and others bringing children in for care and trying to communicate to health professionals about what might be going on," she explains. According to Dr. Latimer, Aboriginal children have difficulty expressing their pain and this may play a role in getting a proper diagnosis and corresponding culturally appropriate treatment.
Working with Aboriginal communities
In order to better understand how to bridge the gap in communication and care, Dr. Latimer began working with Aboriginal communities in Nova Scotia. Since then, she and the ACHH team have expanded their work into four more communities: one in PEI, one in New Brunswick and two in Nova Scotia. Through this, the team learned about the access these children had to health care and to whom they were being referred.
"It showed us that they [Aboriginal children] have higher rates of most types of physical pain-related conditions and were less likely to receive a mental health diagnosis."
Dr. Latimer found the low rate of mental health diagnoses somewhat surprising given Statistics Canada's 2016 report that Aboriginal youth commit suicide 5-7 times more often than non-Aboriginal youth.
"Our methods told a different story. Using art based findings we saw how important creating a culturally safe space was," she says. Recognizing the power of art to convey how youth were feeling, Latimer and team approached with well-known Mi'kmaw artist, Alan Syliboy. In a new study, Mr. Syliboy facilitated workshops in four First Nation communities across three provinces where youth depicted their pain through painting.
"The result was that most children painted feelings of emotional pain," says Dr. Latimer. "We also learned how important it was to create this culturally safe space for youth to be able to share their perspective about what was really going on with them."
In addition to the painting workshops, ACHH held conversation sessions with elders, teachers, parents, youth and health professionals.
"Participants discussed their experiences seeking care, or with families who seek care, how pain is expressed, what people think about it, and the different dimensions of pain and hurt," she explains. From those conversation groups, ACHH was able to theme the information on how communities perceived their interactions when seeking health care and how they would suggest improving those interactions.
Working together towards improved care
"Working together we came up with the F.I.R.S.T approach which stands for family, information, relationship, safe space and two-eyed seeing," explains Dr. Latimer. "Our whole initiative is framed from a two-eyed seeing perspective. So using the best of both Indigenous and western knowledge to guide us forward as to how we conduct the research, how we work with community, and how the research is interpreted and shared.
The aboriginal communities get involved through sharing their cultural knowledge and beliefs. We can use that knowledge, interpret it, and help health professionals to understand and hopefully improve care, and address the communities' expectations. It is a real partnership between the communities and the western system of health care."
The knowledge Dr. Latimer and team have gained is influencing care in health centres and at Dal. Dr. Latimer and John R Sylliboy, member of the Millbrook First Nation and ACHH National Project Manager, are working with the university to create a course, based on ACHH's findings, to educate Dal nursing, medical and dentistry students on Aboriginal people's history and how they prefer to interact with health care providers and the health care system.
The ACHH team have also produced several videos sharing ACHH's research findings and collaborated on the development of an app. The story-based app mixes Indigenous ways of knowing and western ways of assessing pain to help children communicate their pain more easily and accurately. It aims to capture both emotional and physical pain. Currently in a testing phase, it is intended for aboriginal children to use in the emergency room or at a nurse practitioner or physician's office.
"Our research program is one of a kind in Canada," says Dr. Latimer. "I've been welcomed into First Nations communities to discuss difficult topics like children talking about their pain, and allowed to talk about their experiences. I work respectfully and humbly with these communities and hope that the spirit of the initiative goes forward to move the knowledge into practice."