News
»
Go to news main
Advocating for change: Social Work alum wants to help those who face injustice
Posted by
Stephanie Brown
on October 28, 2021 in
News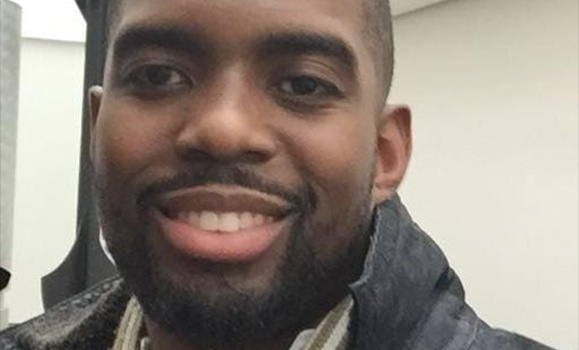 Convocation Q&A: Andre Watkis

Congratulations to all of our Dal Health Class of 2021! To celebrate Fall Convocation 2021, we chatted with students from across Dal Health.
Name/Preferred Name: Andre Watkis
Pronouns: He/Him
Degree: Bachelor of Social Work
Where you're from: Kitchener, Ontario, Canada
How significant is it for you to receive this degree?
Receiving this degree is significant to actualizing my career goals. Since I was thirteen years old, I have always dreamed of working with people directly to support their various needs. This degree from Dalhousie has allowed me to realize this dream.
What were the highlights of your degree?
A highlight of my degree was visiting Nova Scotia in the spring of 2018. It was beautiful to see the campus, visit the Africville museum and Peggy's Cove. I also enjoyed conducting HIV criminalization research with Dr. Eli Manning.
What brought you to Dal and to your program specifically?
In 2017, I was looking for a school where I could immerse myself in a social justice social work program. When I came across Dalhousie University and did some research on it, I loved the essence and energy of this school. I am extremely happy that I was able to complete my social work education at Dalhousie University.
What did you become passionate about during your education?
I became passionate about the disparities that marginalized populations like the Black and Indigenous communities face during their interactions with Canadian society and the world. As someone who identifies as part of a marginalized community, it can feel daunting when I think about the various injustices that I and others face. My Dalhousie Social Work degree will hopefully help me to advocate for positive change to the plight of various oppressed individuals.
How did COVID impact your studies?
My degree program was fully online so fortunately for me, Covid did not have too much impact on my studies.
What will you miss about your time at Dal?
I will miss my caring professors and learning with my classmates. My experience at Dalhousie University allowed me to fall in love with the process of learning. I will forever attribute the growth of this passion to Dalhousie University.
What's next for you?
I'm currently working as a Housing Support Coordinator with individuals who live with mental health and substance use disorders and as a Child Protection worker. I am also in the process of applying to Masters of Social Work programs to advance my social work skills and further my transformative goals.
I thoroughly enjoyed my time at Dalhousie. I grew so much from my tenure there. Although I look forward to my next chapter, I will always hold my Dalhousie experience close to my heart. Thank you to the school of social work and the students who supported my social work journey.