News
»
Go to news main
How videoconferencing impacts new moms ‑ Dal Health researchers awarded grant to explore 'the virtual village'
Posted by
Dawn Morrison
on October 8, 2021 in
News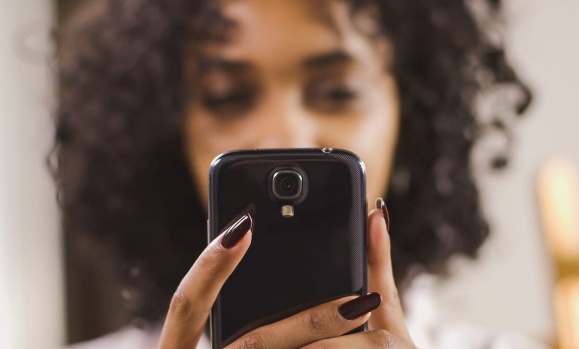 The often-quoted African proverb "It takes a village to raise a child" refers to a community of people interacting positively with children to help them grow in a safe and healthy environment. This of course refers to 'in-person' interaction — but can a virtual village be equally beneficial to new parents and their children?
Dal Health researchers are investigating that question with the help of a $150,440 Social Sciences and Humanities Research Council of Canada Insight Grant. Dr. Megan Aston (Nursing) is the principal investigator and Dr. Sheri Lynn Price (Nursing) and Dr. Anna MacLeod (Medicine) are the co-principal investigators on The virtual village: How do videoconferencing technologies influence experiences of postpartum education during a pandemic?
Together, they lead a large and diverse team for the project, which builds on Dr. Aston's 30 years of research in public health looking at how we support new mothers. Dr. Price's research has focused on nursing work environments, health services and women's and community health. Dr. Anna MacLeod's research focuses on the use of technology in medical education and online learning.
"We were doing research with new mothers, looking at what their postpartum experience was like and then COVID hit. We started to think about those questions in terms of the implications of online experiences," said Dr. Aston. "Specifically, we're looking at videoconferencing technology in terms of what it means to new parents. How do they experience online postpartum spaces, are they effective and what are the long-term implications of this technology?"
"This is innovation," said Dr. Price. "We know that online experiences opened a space for new moms during the pandemic to be able to connect with family and friends. We want to examine videoconferencing technology to find out if it truly can make people feel less isolated. We want to understand the complexities involved."
So far findings suggest there are positives to the virtual village. "The technology opened the opportunity for grandparents and family members who live apart to see the new babies, and for new moms to connect with each other which was especially important during COVID. But do women feel vulnerable or secure online? Is it comforting to be in each other's digital space? These are just some of the questions we are examining through this research."
Most new parents typically find support and information through in-person interactions with family, friends, health care professionals, community workers and drop-in centres, while others choose online sources such as chat spaces, blogs and information websites. Online resources are relatively new and the team's research to date has found that that while online platforms can help with some aspects of postpartum support and information, the majority prefer in- person communication. Since March 2020 when the COVID-19 pandemic, online connections became the only connection to the outside world for many parents and the only way to participate in learning how to care for themselves and their babies.
The researchers are now taking a critical look at how parents experience these online postpartum spaces, building on their research to date. Drs. Price and Aston are part of a research team that also created and launched the MUMs website, dedicated to Mapping and Understanding Mothers' Social Networks (Funded by the Canadian Institute of Health Research).
Findings from the two-year virtual village study will be shared with community groups, parents, public health, educators, health care professionals, and the mumsns.ca website. Results from the study will also be used to create strategies and resources designed to enhance connections and learning through virtual connections that can benefit all parents, and not only during times of pandemic-related isolation.
Find out more:
Blessings and Curses: Exploring the Experiences of New Mothers during the COVID-19 Pandemic

Mental Health & Parental Concerns during COVID-19: The Experiences of New Mothers Amidst Social Isolation