News
»
Go to news main
Redesigning health care: Dal Health professor creating blueprint for integrated inpatient and outpatient systems
Posted by
Stephanie Brown
on September 15, 2021 in
News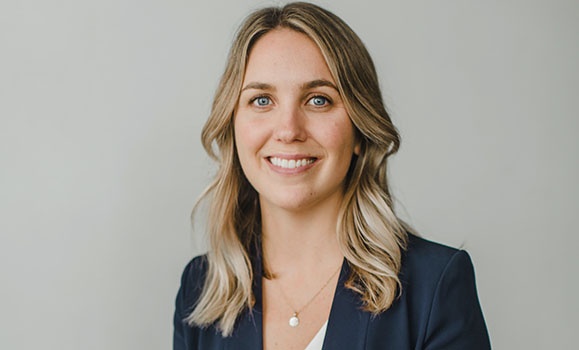 The COVID-19 pandemic highlighted many areas for improvement in the health care sector, one of which was how health care workers tend to work in silos across the hospital setting in inpatient and outpatient care. Dr. Christine Cassidy, School of Nursing, is working on the blueprint for a more flexible, collaborative hospital and looking at how it would help health care providers and their patients.
Her study 'Designing an Integrated Pediatric Inpatient-Ambulatory Care Service Delivery Model Care', which recently received a grant for almost $100,000 from researchNS, will be focused on inpatient and outpatient pediatric services at the IWK.
Dr. Cassidy says even pre-COVID the Canadian health care system was overwhelmed with rising costs, outdated technologies and policies which can lead to suboptimal care.
"We're having problems figuring out how we can collaborate across services. It's been a problem for a while and COVID made it glaringly obvious."
"Traditionally it's organized to meet the needs of healthcare providers. If you have multiple appointments, you see the nurse, physicians, physiotherapist and you tell the same story. There's not a lot of seamless transitions and talking behind the scenes. It's not efficient and there are lots of redundancies."
She says integrated care focuses on coordinating all those services across the hospital and prioritizing health care patients. It's bringing together patients, families, health care providers and leaders in the hospital.
"It's about making sure they get care at the right time, for the right thing, by the right health care provider. So not only would it make their experience more streamlined, we know that when health care providers work together, it actually leads to more improved health outcomes."
Dr. Cassidy says there are many things that do work really well at the hospital, so they want to build on those areas of success and add this integrated element into that.
She will be collecting data for two years – she is currently in the interview process in which she is talking to patients, their families and health care providers. Next, she will hold co-design workshops to look at what a new and improved system could look like.  She says the goal is that other hospitals can see if they can adapt the model to their systems.
She says this project is really exciting for all involved.
"This is such a valuable, timely, relevant project. My partners at the IWK email me saying they are so excited, it's so tangible and real. Patients and their families have totally bought into the process. It just makes sense for them."