News
»
Go to news main
Dal's School of Nursing Redesignated WHO/PAHO Collaborating Centre
Posted by
Dawn Morrison
on March 16, 2021 in
News
The Centre is the only active WHO/PAHO Collaborating Centre in Atlantic Canada
The School of Nursing in the Faculty of Health at Dalhousie University has been redesignated as a World Health Organization/Pan American Health Organization (WHO/PAHO) Collaborating Centre on Health Workforce Planning and Research until August 2024. This is the third redesignation of the Centre, demonstrating its success in building capacity in health systems and needs-based human resources for health planning within Canada and internationally. It is the only active WHO/PAHO Collaborating Centre in Atlantic Canada.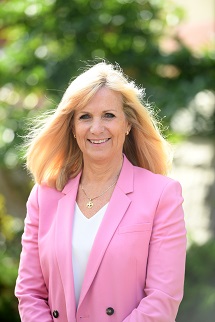 Under the direction of Dr. Gail Tomblin Murphy (VP, Research, Innovation & Discovery and Chief Nurse Executive, Nova Scotia Health and Adjunct Professor, School of Nursing, Dalhousie University), the Centre engages with key stakeholders in many countries to advance the importance of integrated needs-based planning approaches that are aligned with the objectives of the health system, take into account the needs of the population, and are integrated/aligned with health service and finance planning.
"COVID-19 has taught us that an integrated planning approach for health services and the workforce is critical for health systems to be able to address the many challenges arising from this pandemic," says Dr. Tomblin Murphy.
(Dr. Gail Tomblin Murphy)
"We're thrilled at the Centre's redesignation, which solidifies its status as a national and international leader in health research," says Dr. Ruth Martin-Misener, Director of Dal's School of Nursing.
The Centre works in three key areas:
strengthening health systems, workforce planning and research
capacity building, and
evaluation.
The Centre has a diverse partner mix which includes health care providers, managers of small and large facilities, academic researchers, law and education, union leaders, funding agencies, and policy makers. Partners have also included global organizations such as the International Council of Nurses, the World Bank, the World Health Innovation Network, the Tanzanian Training Centre for International Health, the Nova Scotia Health Research Foundation (NSHRF), the Nova Scotia Department of Health, and Health Canada (the Office of International Affairs for the Health Portfolio, the Health Human Resources Strategies Division and the Office of Nursing Policy).
In its initial 12 years, The Centre team has worked with these partnerships on 21 International projects and seven national projects in Barbados, Brazil, Canada, Grenada, Guyana, India, Jamaica, South Africa, St. Vincent & the Grenadines, Tanzania, Trinidad & Tobago, the Philippines, Tanzania, and Zambia.
The Centre's focus for the next four years will be to continue collaborating with PAHO and member countries in the Caribbean to advance the implementation and evaluation of the PAHO Human Resources for Universal Health Strategy and Plan of Action.  
Background
A WHO collaborating centre is an institution designated by the Director-General of WHO to form part of an international collaborative network set up by WHO in support of its programme at the country, intercountry, regional, interregional and global levels. In line with the WHO policy and strategy of technical cooperation, a WHO collaborating centre also participates in the strengthening of country resources, in terms of information, services, research and training, in support of national health development.
Currently there are over 800 WHO collaborating centres in over 80 Member States on areas such as nursing, occupational health, communicable diseases, nutrition, mental health, chronic diseases and health technologies. (https://www.who.int/about/partnerships/collaborating-centres).
In the Americas region (under the direction of PAHO), there are over 180 Centres, with 31 Centres in Canada.
The main role of the WHO collaborating centres is to provide strategic support to the Organization to meet two main needs:
Implementing WHO's mandated work and programme objectives
Developing and strengthening institutional capacity in countries and regions.
Find out more: