News
»
Go to news main
Advocate for the people: Nursing alumna Mary Ann Fickes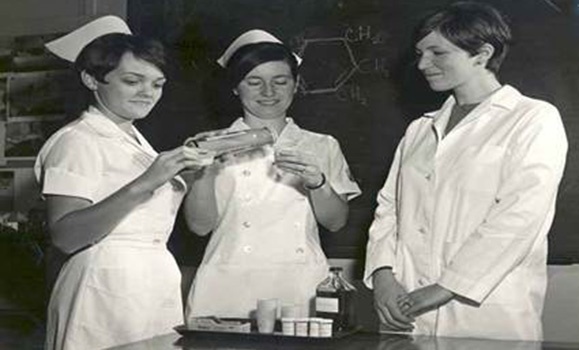 Nursing alumna Mary Ann Fickes (BScN '55) has certainly seen a lot of change during her career, but one thing has remained constant: her care and concern for patients, and her strong belief in advocacy.  
Now 88 years old, Mrs. Fickes recalls fondly her early days of nursing — including getting thrown into the deep end of a public health crisis similar to what we are now facing.
"I was in my final days as a student at Dalhousie and ready to go to my posting after graduation when the Director called me in and said, 'Sorry, you're not going to your posting. We're sending you to Annapolis Royal; it's the beginning of polio season.'"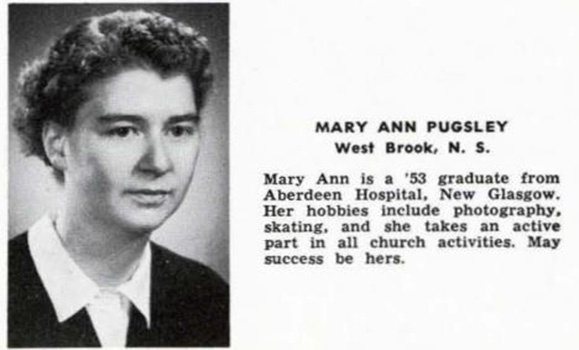 She found herself on the front lines of the epidemic, setting up her practice in Annapolis Royal. "There was so much sickness in the area at the time, we had to get the polio vaccines out as fast as we could. As a first step, we went to the schools and administered them to the children. In the beginning, we gave it to them on a sugar cube."
She did public health for eight more years in Annapolis, where she eventually raised her family. She was also in demand at the local hospital and did health care at home. Mrs. Fickes also worked on McNab's Island, at one point taking the Duty Boat across the harbour each day with a local doctor to set up a daily immunization clinic for the 19 families who lived there at the time.
After a successful and varied career, she says a love of people was what first inspired her to pursue nursing.
"Once you're a nurse, you're always a nurse," she says. "At one point, I worked in the OR as a scrub nurse. After a while, I thought, 'I can't do this.' I missed the people, and I wanted to get back to being with them," she remembers.
Mrs. Fickes served her community over the years through many ways, including as Director of Community Services for 15 years. She helped meet the health care needs of the community, including making sure low-income children received eye care and dental treatment, and assisting with worker's compensation claims when workers got hurt on the job. "I worked constantly for the interests of the people. When I had to go to politicians and tell them what the community needed, I had no trouble with that. In addition to my Nursing education, Dalhousie helped me to learn public speaking in front of anyone, and how to use my voice to speak up for those in need," she says. "I've used that skill all my life."
Mrs. Fickes grew up in Springhill but stayed in Annapolis Royal. She is proud of her family, including her daughters and grandson Brandon Foote who is also a graduate of Dalhousie (BSc Economics, 2015). She says she is grateful for her Dalhousie education, and has fond memories of her time as a student here.
"I remember back when were taught to do needles. We were given an orange to practice on, and when we got perfect, we gave needles to each other — just sterile water. By the time I had to give my first needle to a patient, I'd already done it to all of my friends, so I wasn't nervous at all!"
She says what made an ideal nurse back then is the same as today. "People need to be loved and cared for, especially when they are sick and hurting. An ideal nurse is someone who shows compassion and love and who also has time to spend with their patient. They have to be gentle, and above all, they have to listen to the patient in order to deliver the best care."
As for the future, she enjoys travelling and has already been on trips to England, Scotland and Italy. One place she's always wanted to travel to is Norway, but she hasn't gotten there yet. "I still might," she says.