News
»
Go to news main
Global report outlines ethical challenges for social workers resulting from COVID‑19
Posted by
Dawn Morrison
on October 23, 2020 in
News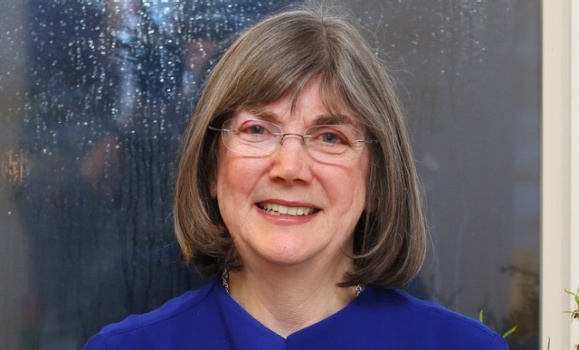 "The dilemma I experience in four families is that I don't have a good view on the level of tension and - possibly - domestic violence ... Video call conversations have far too little depth, take less time than a home visit would take.... I can't get the children out of their situation. That's what's bothering me."  
This quote from a Dutch social worker illustrates the findings of a global survey on the challenges social workers around the world face as a result of COVID-19. Dalhousie's Dr. Merlinda Weinberg, a professor in the School of Social Work, was the only Canadian on a global team of eight social work ethicists who conducted this ground-breaking research in partnership with the International Federation of Social Workers (IFSW). Only a handful of researchers are working in this area and the study is the only one of its kind in the world.
"Relationships are foundational to social work, and face to face communication is critically important. The pandemic has thrown that up in the air," says Dr. Weinberg. "The issues range from some social workers not having access to proper PPE or to the technology for online communication, to issues of confidentiality and lack of non-verbal cues and information, which is so important."
As an example, she describes social workers trying to conduct online home visits in domestic violence situations where they found it impossible to evaluate whether the perpetrator was in the home, and therefore whether the victims could speak freely to get the support they needed.
Another challenge is interpretation of the code of ethics under these circumstances. "With social workers, the primacy of service users is first," Dr. Weinberg says. "But in the pandemic, the safety of a social worker has to be as much a consideration as that of service users and the threats are also wider, because the safety of the practitioner has implications for so many in the community. These considerations make things incredibly complex and impacts how social workers do their jobs. The ethical challenges have just gone through the roof."
The group's publication on these impacts was published on the IFSW website, garnering over 53,000 views in its first week. The research is resonating with social workers around the world who are finding common challenges in doing their jobs efficiently and effectively within the constraints of a global pandemic. Despite the struggles, social workers are also thinking outside the box and finding creative solutions to address these challenges.
The researchers have since had a reviewed article published in an International Social Work Journal and have presented at the International conference. The team is constructing ethical guidelines for practitioners around the world and Dr. Weinberg will be doing a webinar for the Canadian Association of Social Workers on the results of the research.
Despite the challenges, Dr. Weinberg thinks there is reason for hope. "If COVID-19 has done one thing, it has shown us that one person can't live in an isolated bubble," she says. "The pandemic has made it clear how interconnected we all are. Every single country will need to deal with the aftermath and society at large has to decide how we're going to fix existing inequities and how they've been exacerbated due to COVID," she says.
"There's a lyric to a Leonard Cohen song that talks about how there's a crack in everything and that's what lets the light in. Perhaps by working together and realizing our connectedness, we can let the light in."
Learn more: