News
»
Go to news main
Dal Health's Space White Paper Update from Acting Dean, Dr. Cheryl Kozey
Posted by
Terry Murray-Arnold
on April 25, 2019 in
News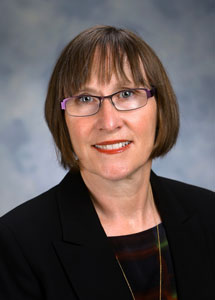 The Faculty of Health (Dal Health) Strategic Plan 2017-2022 identifies the need for centralized and branded physical infrastructure for the Faculty's 3000+ students, 200 faculty members, and 80 staff. Over the past few months, Acting Dean, Dr. Cheryl Kozey, has facilitated a project to develop a White Paper on the future of Dal Health's knowledge generation and mobilization space.

1) What is the role of the White Paper in meeting the objective of Strategic Direction # 5 to centralize and brand physical infrastructure?
The Faculty of Health is leading Health Transformation through experiential learning, and collaborative interdisciplinary research, evolving pedagogy of health and health care, where flexible, shared teaching, learning, research and collision spaces are crucial to our success. Capturing a snapshot of what we could accomplish with our space in the coming decades is an important step forward to realizing the goals in our Strategic Plan.

2) The delivery of health and health care is changing. Will the White Paper support the changing teaching, learning, clinic, and research environment at Dalhousie?
Yes. We are committed to developing a thriving culture in health and health care, with a deep interprofessional health education program cultivating a sense of belonging in a built environment that prepares leaders to fully contribute to transformational health.

3) Will students and faculty members see a change in Dal Health's programs with this White Paper?
Dal Health currently delivers over 30 programs in 14 buildings across Dalhousie. In fact, we are the most diverse Health Faculty in Canada. Our Schools, Programs, Research Centres, and College deliver highly sought-after entry to practice programs, multidisciplinary programs, research training, including two doctoral programs, and innovative, collaborative research that has local impact and global excellence. The White Paper considers prospective space where our programs will thrive. The aim of this project is to prepare the Faculty of Health to imagine the best possible built environment to engage in transformational teaching and learning for better health outcomes.

4) When will the White Paper be published?
Dal Health's White Paper, Planning the New Health Knowledge Generation and Mobilization Space: designing the built environment for Dalhousie's Faculty of Health, will be released sometime this summer. More information updates will be issued in the coming months. If you have any questions about this project, please contact health@dal.ca.