News
»
Go to news main
Dalhousie's Mental Health and Addictions Certificate aims to enhance competence and care
Posted by
Colleen MacDonald
on February 27, 2017 in
News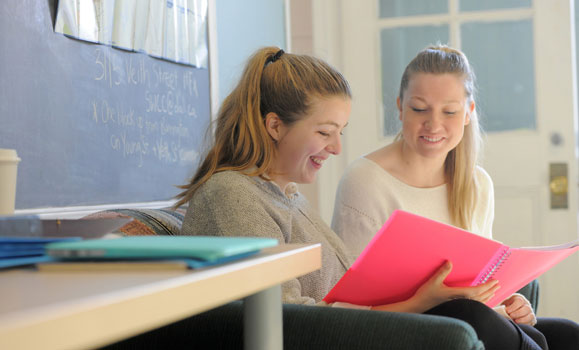 Collaborative care. Interdisciplinary education. Multidisciplinary teams. A major trend in health care across Canada is the increasing emphasis on person-centred, collaborative care. As the health system progressively integrates mental health and substance use intervention into primary care, university programs are re-thinking how they prepare students and respond to the continued learning needs identified by practicing professionals. At Dalhousie's Faculty of Health Professions, this shift can be seen in the 2016 launch of the graduate certificate in Mental Health and Addictions (MH&A).
The Certificate is a fully online program for individuals who work within the field of health services or in other professional capacities with individuals facing mental health or addictions challenges. It includes four courses with topics ranging from developing foundational and theoretical knowledge, advanced practice issues, and health promotion. With a broad student base, the certificate emphasizes the importance of interdisciplinary education and research, allowing professionals from different backgrounds to understand how to collaboratively work towards health and well-being.
Driven by the workforce
Dr. Robert Gilbert, who has been working in the field of addiction for over 10 years, is an associate professor at Dal and advocated for the creation of the program while overseeing its development.
"The drive for the program came from the workforce," says Dr. Gilbert. "The goal was to provide professionals with an opportunity to develop the essential knowledge, skills and attitudes required to improve the lives of persons affected by mental health and addictions challenges."
"We were also interested in supporting professionals in the development of state of the art tools for knowledge translation and change management.  Such tools are indispensable to the development of Mental Health and Addictions programs, policies and services that are safe, evidence-based and affordable."
The certificate attracts a wide range of professionals from different backgrounds. The advantage of it being entirely online is that many of the students are already in the workforce. They can then apply what they are learning to their everyday practice.
Dr. Niki Kiepek, an Assistant Professor in the Dalhousie School of Occupational Therapy, oversaw the individual course development and has taught two of the courses. She has practiced as an addiction counsellor and done research about substance use for over 10 years.
"The course was originally designed with the idea that the mental health and addictions workers in the province would be most likely to attend," says Dr. Kiepek. "We're finding that we have a lot of community service workers, people in justice, health professionals in the military interested. The diversity of students who we're attracting is a much broader range than we anticipated."
The first course in the certificate was made available in summer 2016. The certificate builds on foundational mental health and addictions education included in entry to practice degrees, such as social work or psychology, by studying the MH&A system and its participants in depth. It also encourages students to think critically about the systems in place and impact on health and well-being of individuals, families, and communities.
"We have a workforce that is incredibly dedicated and passionate. They are massively dedicated," says Dr. Kiepek. "But entry-level programs have not always prepared professionals and carers to effectively address mental health and addictions in their practice."
A holistic, collaborative community approach
Laura Tremaine, a student in the program, says that the certificate is harmonious with her educational background, and complimentary with her hopes for the direction of her career. "It challenges me to think through the lens of other health professionals and contributes to the development of a holistic, collaborative, community approach to addressing mental health issues," she says.
Laura completed her Bachelor of Kinesiology from Acadia University, and a Masters in Occupational Therapy from Dalhousie in 2014. Her passion for social justice, community development and social inclusion is what interested her in the Certificate.
"The courses provide an incredible platform to explore current intervention strategies and best practice models that can be integrated into practice," she says. "It works to create more informed clinicians and better advocates for client and community needs in mental health."
Dr. Kiepek and Dr. Gilbert both agree that the current health system has room for improvement. This new certificate, along with its trained graduate students, is a huge step forward for the mental health and addictions system.
"Within this program we're trying to introduce the best models of care, based on the best evidence we have," says Dr. Kiepek. "Plans for care are based on "strengths and resources and what's most important to the person who is in front of us."
Learn more: