News
»
Go to news main
The School of Social Work commemorates the Nova Scotia Human Rights Commission's 50th Anniversary with a conference
Posted by
Colleen MacDonald
on January 10, 2017 in
News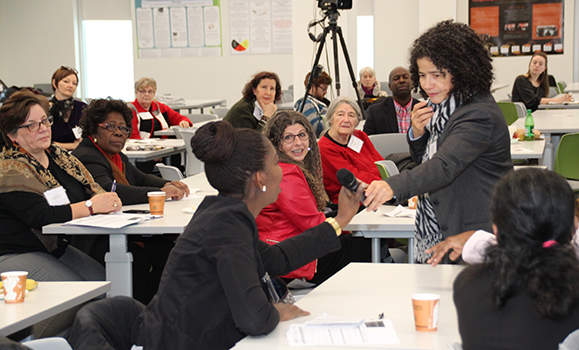 Just before International Human Rights Day, the Dalhousie School of Social Work hosted a Conference celebrating 50 years of Human Rights in Nova Scotia. On December 9th, the School celebrated the anniversary of The Nova Scotia Human Rights Commission, established in March 1967.
Organized by Dr. Wanda Thomas Bernard, a Social Work professor and Canadian Senator, the conference enabled human rights professionals, activists, and students to discuss and critically analyze progress made on human rights issues over the last half century.
Patterns of discrimination and oppression come in all forms, and still exist today. Throughout the day-long conference, students from the School of Social work held hour-long panel presentations exploring different Human Rights Commission cases. From consumer racial profiling, sexual harassment in the work place, and prejudice due to disabilities, the panels showcased just how present these issues still are.
Conference attendees included human rights activists from across HRM, such as Reverends Rhonda Y. Britton, Lennett J. Anderson, and LeQuita H. Porter. Each panel included a student-led examination of a human rights case followed by open discussion with attendees. Personal stories were shared, and a feeling of compassion and understanding was felt throughout the entire room -- although everyone agreed that there is still work to be done.
Jillian Dollimont, a first year student at the School of Social Work, was one of the panellists. "It was very informative, and a welcoming environment," she said. "[Conferences like this] give people an opportunity to share their stories, so we don't become complacent, or become a passive bystander."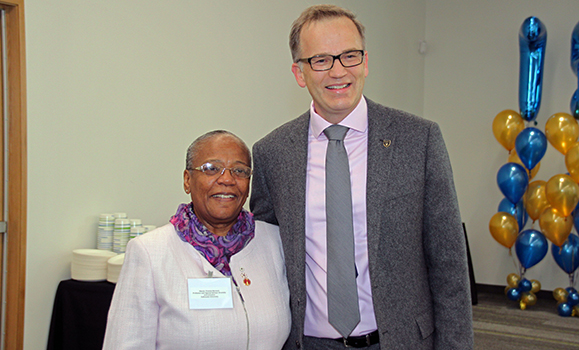 Dollimont was part of a panel that discussed consumer racial profiling and how, even today, people of colour are more likely to be followed in stores and accused of stealing.

"If you are witnessing oppression in your community or in front of you, be brave enough to speak out," says Dollimont. "If you see something happening in front of you that's oppressive, racist, or sexist… and you choose not to say anything or choose not to address it, then essentially you support the oppressor. You support the oppression."
Tracey Thomas, who is with the Office of African Nova Scotian Affairs, was also one of the event's moderators. She "thought [the conference] was excellent," noting that "it built awareness of the issues that are still relevant today."
When asked if Nova Scotia has made progress in the context of human rights, Thomas said both yes and no: "We are stagnant in certain issues and progressive in others. You look in terms of race, from a human rights perspective. You don't hear a lot of race-based complaints that are successfully granted… In terms of human rights over all, I think we're moving forward, but some of the imbalances need to be corrected."
While the conference relied on case studies to spark discussions, many of the audience members also spoke out about their own personal experiences with oppression.
"If you don't experience [race-based oppression], how can you really empathize, or understand what another person would be going through?" asks Thomas. "So to hear people's personal experiences first hand, I think, helps enlighten other people's experiences."
The conference was followed by a reception celebrating the School of Social Work's 75th anniversary. Hosted by Dr. Judy MacDonald, the School's Interim Director, the reception was the first of two anniversary activities. The School plans to host a documentary screening in winter 2017.
Learn More