200 Achievements
Celebrating our past, looking toward the future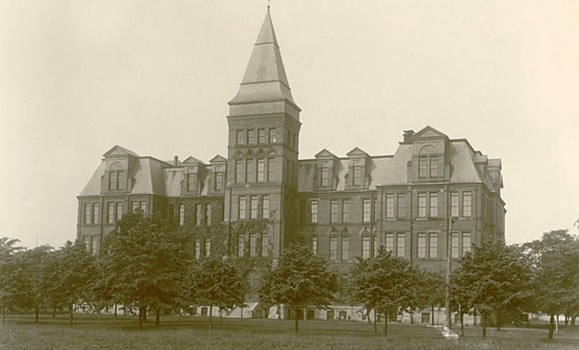 Throughout 2018, the Faculty of Health will be highlighting 200 health achievements from our Faculty's rich history of teaching, scholarship and service. We invite submissions from all members of the Dal Health community. The goal of this initiative is to recognize the significant impact the Faculty and its members have had on health care, health education and health research to date. Promising research and other ongoing endeavors are also welcome.
As a whole, the 200 achievements are intended to reflect the breadth and diversity of the Faculty's contributions to health. To this end, emphasis will be placed on including achievements representing:
Each Dal Health unit and profession

Accomplishments from the histories of the Schools and Faculty
Research
Teaching and learning
Contributions to the community at large
Administration
Leadership
All submissions that touch on any of the above areas are welcome.
Selection criteria
In reviewing submissions, the planning group will consider whether and how the achievement reflects at least one of the following criteria:
Represents international, national, & local impact
Received significant funding (50K and above)
Received mainstream media coverage
Incorporated meaningful community involvement
Improved standards of patient/client care
Forwarded professional standards, changed practice or built body of evidence that lead to policy change
Improved the student experience
Led to innovations within the field/profession
Addressed disparities in access or inclusion for marginalized groups
Enhanced public health knowledge
Examples
Some examples of achievements that could be included:

Appointment of Dr. Wanda Thomas Bernard to the Senate of Canada
Leadership in establishment of IPE, including the opening of the CHEB
Establishment of Dal's first affirmative action committee, now the committee on diversity and inclusion
Contact us
Have a question for the 200 Achievements Planning Committee?  Contact us on healthcomms@dal.ca