Dal GradPD: Entrepreneur 101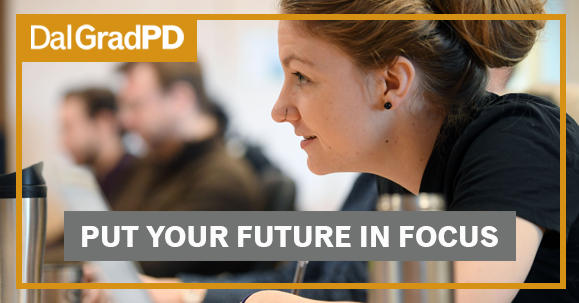 If you've ever wanted to learn more about entrepreneurship as it pertains to your research or career development, you've come to the right place! Knowledge mobilization, translational research, commercialization and implementation science are all tools to help you put your research into practice. Entrepreneurship is the journey of creating a business operation to develop a sustainable and repeatable business model for your product, practice or service. Come meet with Dal Innovates' Associate Director of commercialization and start-ups to learn more, ask questions, and find out how Dal can support you on your entrepreneurial journey.
Facilitator: Spencer Giffin, Associate Director of Commerialization at Dalhousie University. Bio: Spencer Giffin is the Associate Director of Commercialization at Dalhousie University. In this role, he oversees mid-stage commercialization programming within Dalhousie and across the Atlantic region of Canada. Spencer previously managed deal flow and acceleration services at Centre for Aging + Brain Health Innovation's (CABHI) competitive funding programs. Spencer has extensive experience in Canada's start-up scene, having provided advisory support to ventures across Canada through his roles managing the health portfolio at MaRS and developing market opportunity assessments at TEC Edmonton.
Register now (register by October 12 at 4:00 p.m.)
Time
Starts:
Ends:
Dal GradPD: Entrepreneur 101