How to visually communicate your research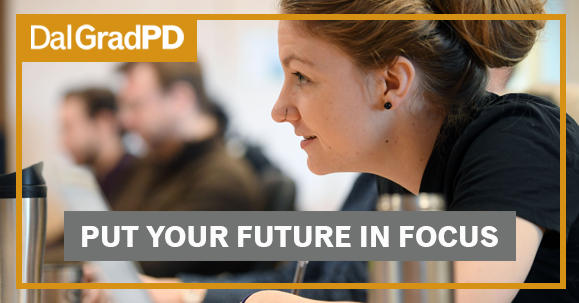 Visual communication skills are a key asset for anyone looking to make an impact with their research and share ideas with diverse audiences, but it can be challenging to translate scientific data into clear and informative illustrations. The Designs that Cell team has consolidated and summarized the eight steps we use for creating eye-catching scientific figures. In this workshop presented by OpenThink, we will walk through these eight illustration steps using visual examples. We will also highlight essential content and design considerations for creating figures to communicate your research with diverse audiences. Finally, we will discuss illustration platforms, helpful resources, and free illustration repositories. This workshop will provide you with a practical framework for illustrating your research!
Register now (registration closes June 1 at 9:00 a.m.)
Presenter Bios:
Sarah Nersesian, MSc, PhD Candidate
Founder, Co-Owner & Senior Illustrator, Designs that Cell
Sarah Nersesian is a passionate researcher who loves to share scientific knowledge through illustrations and other visual communication strategies. She obtained her MSc in Biochemistry and Cell Biology at Queen's University and is currently completing her Ph.D. in Microbiology and Immunology at Dalhousie University focusing on exploring the impact of intra-tumoural immune cells on tumour development and treatment responses. Over her academic journey, she has published her research in journals including, The British Medical Journal, Scientific Reports, The American Journal of Reproductive Immunology, , Oncoimmunology, Frontiers of Immunology, Bladder Cancer, and The Journal for Immunotherapy of Cancer. Many of these publications were accompanied by her custom scientific illustrations. With her unique expertise combining scientific communication strategies with illustration and graphic design, Sarah founded Designs that Cell in 2017. Sarah's vision for the company was a space where "scien-artists" such as herself and others could combine their scientific foundation with their visual communication skills to illustrate the ideas of other members of the scientific community. She is a senior illustrator at Designs that Cell and oversees all its operations.

Molly Wells, BSc (cand.)
Senior Illustrator
Molly Wells is a scientific illustrator that enjoys combining art and science to help researchers communicate their work in innovative ways. She is currently in her third year of her BSc at Dalhousie University in marine biology and statistics. In her second year, Molly created illustrations for the Psychology and Neuroscience Department, which have since been published in an open-source textbook for first-year students. She joined Designs that Cell in 2020, creating infographics and graphical abstracts for researchers in healthcare, cancer research, biochemistry, and kinesiology. As a senior illustrator, her role is to design layouts and illustrations that communicate science in a simple and easily understood manner.
Time
Starts:
Ends:
How to visually communicate your research