Webinar: Think like an entrepreneur: How innovation frameworks can help you find a fulfilling career pathway
Registration:
This webinar is open to all graduate students and postdoctoral fellows. Please register in advance - participants will be emailed a link to join the webinar on the day of the session.
Description:
Graduate school provides advanced training that is both general (e.g., analytical thinking, communication) and very specific (e.g. technical skills in your discipline or area of specialization, like your thesis topic). One thing most non-professional graduate programs don't spend much time doing is teaching people how to think broadly about their skills, convey their broad value, or apply them in diverse ways. This workshop aims to address this gap by introducing you to tools and frameworks for innovation, design thinking, and entrepreneurship, and how to apply them to your career planning and life goals. This doesn't mean teaching you to be an entrepreneur, but rather to think like one — to characterize your personal "value proposition", identify opportunities, and find an ideal fit between you and a job or employer.
About the facilitator: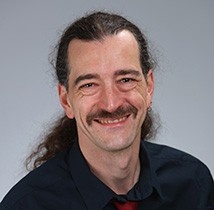 Dr. Aaron Newman is a scientist, educator, and author, working at Dalhousie University where he is a Professor and Chair of the Department of Psychology and Neuroscience. His research examines relationships between brain activity and thought using a variety neuroimaging tools. He directs the NeuroCognitive Imaging Lab (NCIL), where he trains students in cognitive neuroscience research as they study how experience affects the brain in contexts such as learning, reading, and stroke recovery. He is also the author of the textbook, Research Methods in Cognitive Neuroscience (SAGE Publishing).
Another facet of Dr. Newman's work is training scientists at all levels to be more creative and critical thinkers, to understand entrepreneurship, and to find and solve important problems within and beyond academia. He does this through the SURGE Innovation Sandbox at Dalhousie, where he develops and delivers classes, workshops, hackathons, and other programming.
Time
Starts:
Ends:
Webinar: Think like an entrepreneur: How innovation frameworks can help you find a fulfilling career pathway