#gradchat: Coping during COVID-19 and finding happiness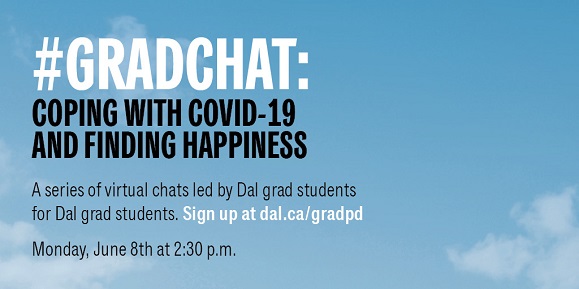 Join your fellow graduate students and postdocts for the first #gradchat session. This monthly series of virtual chats aims to bring together the grad student community to build connections and share common experiences. Please read our Dal News story for more details on how this series was created and what it hopes to accomplish.
Registration: Grad students and postdoctoral fellows are invited to register in advance. Participants will be emailed a link to join on the day of the session.
Topic: Coping during COVID-19 and finding happiness
Time
#gradchat: Coping during COVID-19 and finding happiness