Admissions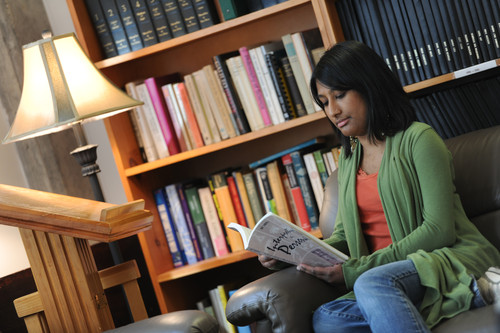 Thank you for your interest in our program. The Dalhousie University Interdisciplinary PhD is a unique, rigorous degree requiring initiative and strong academic scholarship from its students. To ensure you successfully complete the application process, after perusing our admission information, your first action should be to assess carefully whether you meet the initial entrance requirements. These are quite clearly:
(a) that you hold a first-class thesis-based research Master's degree (a project- or essay-based degree does not qualify) and
(b) that your combined GPA of both Bachelor and Master degrees is 3.70 or higher. 
Detailed admission information can be found within the links to the right of the page.
Faculty of Graduate Studies Regulations
The Faculty of Graduate Studies Regulations are the official regulations to which you are bound while completing your degree. We recommend that you become familiar with the information available on the Faculty of Graduate Studies web site.
IDPhD Regulations
If you are interested in applying to the Interdisciplinary PhD Program please carefully review the IDPhD admissions criteria and checklist documents located under the subheadings to the right. 
IDPhD has admission requirements over and above the general minimum requirements for doctoral degrees listed at the Faculty of Graduate Studies website. Our criteria for admission are firm - Exceptions to the initial entrance requirements will be made only under extraordinary circumstances and such an applicant will be required to demonstrate unequivocally in the rest of the application package that he or she is highly likely to be successful in completing the IDPhD Program.  There are no appeals on application decisions, and the review by the Admissions committee of the complete package (including Masters thesis and GPA) is never released to candidates.
The committee will take into account the experiences you have had since your degrees were awarded. Although the committee acknowledges that GPA (Grade Point Average) is only a valid predictor for that degree program and is not correlated with career success or life satisfaction, we do not want to admit students who will fail to complete their PhD; therefore, GPA is one of the factors considered for admission. The minimum acceptable GPA is 3.70 or above.
Please refer to Faculty of Graduate Studies website at:  https://www.dal.ca/faculty/gradstudies/faculty/coordinators/gpa-calculation.html to guidance to calculate your GPA (or https://applications.wes.org/country-resources/ for International calculations).
The IDPhD Program permits students to begin their studies in any term (Fall, Winter or Summer).  Applicants who wish to begin in a given term should begin the application process at least two terms before the expected start date (e.g Fall term for Summer or Fall entry). This will allow time for the review of your initial documents, completion of required  documents, meeting of the Admissions Committee and review and final decision by the Faculty of Graduate Studies.
You should note the Faculty of Graduate Studies deadlines; the IDPhD must submit any applications we recommend for acceptance to FGS by these deadlines.
https://www.dal.ca/faculty/gradstudies/graduate-programs-admissions/admission_requirements/admission_process.html
How to apply
When you are ready to apply, see Application Checklist for forms and information on how to apply.