Phi Kappa Pi Joe Ghiz Memorial Award
This is an annual award given to a student enrolled in a graduate degree program at Dalhousie University.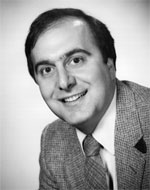 Joe Ghiz was born in Charlottetown, PEI in 1945. He received his Bachelor of Commerce and Law degrees from Dalhousie University in 1966 and 1969 respectively, and went on to take his Masters of Law degree from Harvard University leading his class on each occasion. He was elected leader of the Liberal Party in 1981, and, the following year, was elected to the Legislature of Prince Edward Island. He was elected as premier in 1986 and 1989. In 1994, he resigned from the Legislative Assembly to take on the position as Dean of Law at Dalhousie University. The following year, he was appointed the Supreme Court of Prince Edward Island. Mr. Ghiz died at the age of 51, in 1996.
A prize of $750 will be awarded to a student studying at the Masters or Doctoral level, in any discipline at Dalhousie University. The student must have a first-class standing (GPA 3.7/4.3) or higher in the last two years of previous study (graduate and/or undergraduate) and demonstrate both community involvement and university life involvement. Application or nominations should be made to the Faculty of Graduate Studies.