PDF/A Creation with Microsoft Word
Overview & Requirements
Recent versions of Microsoft Office are able to export a Word file as a PDF/A directly, without the need for an additional authoring program like Adobe Acrobat. These instructions were written with Microsoft Word 2013 in mind, but the procedure for Word 2010 is similar.
Converting to PDF/A
Click the main "File" heading in the ribbon toolbar
Click "Export"
Select "Create PDF/XPS Document"
Click the "Create PDF/XPS" button as shown below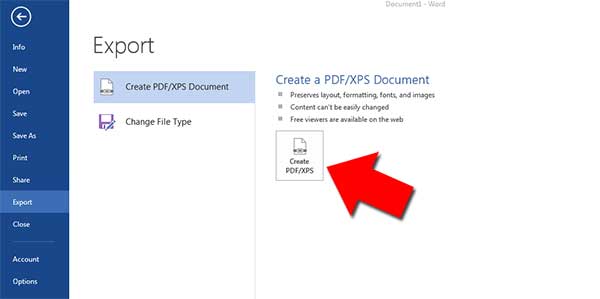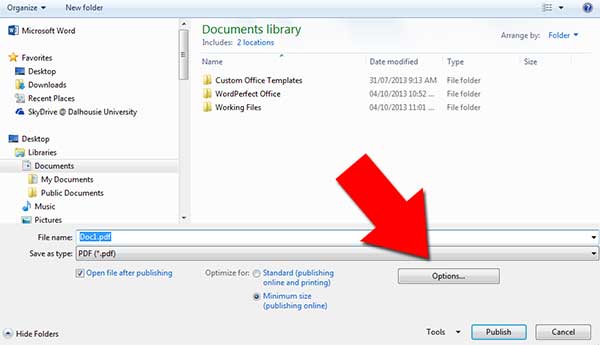 Ensure the checkbox next to "ISO 19005-1 compliant (PDF/A)" is checked as shown below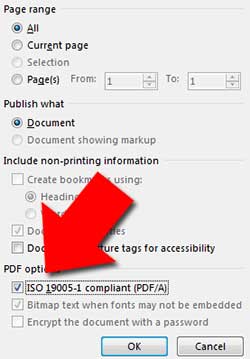 Click the "OK" button
Click the "Publish" button to generate your file
Important Note
Please check your file carefully to ensure that the conversion process did not alter your work in any way. Typical issues with PDF/A conversion include image corruption and changes to the layout/formatting of your text.