Support groups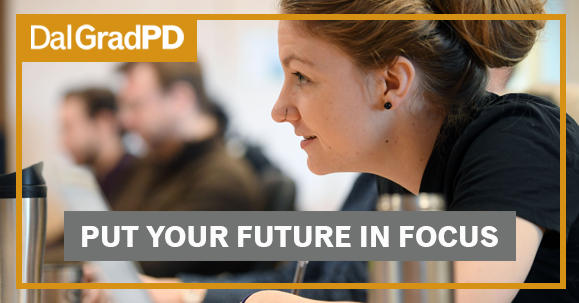 You don't have to get through graduate school on your own. Find out more about the support groups available to help students face common challenges in the grad school experience.
Tuesday grad student drop-in support group - returning in August 2021
Among the group counselling sessions offered by Dalhousie Student Health & Wellness is a weekly online drop-in support group just for graduate students. Led by Drs. Susan Lavoie and Heather Patterson, these sessions navigate the unique challenges of being a graduate student. Educational components on the topic of imposter syndrome, procrastination, school/life balance and supervisory relationships, among others, will be included. This is an opportunity to connect with others and learn skills related to managing stress.
Update: As of April, the weekly drop-in support group has stopped meeting. It is anticipated that the support group will resume in August 2021. Watch for more information and find a list of other resources and counselling sessions on the Student Health & Wellness website.
Monday grad student writing group
Do you struggle to start or finish writing projects as part of your graduate work? Join the Writing Centre's Monday grad sudent writing group. Along with others in the group, you'll meet online Monday morning to discuss issues that hinder your writing and set daily and weekly goals. Later in the afternoon, you'll meet again to provide a one-minute progress report. Through this process, you'll gain the confidence to work through your issues and complete your writing project.
Email kala.hirtle@dal.ca to register.
Wednesday workshops for ESL students
Dalhousie's English Language Studies is offering a series of free online workshops every Wednesday from 11:30 a.m. to 12:30 p.m. (AST) for the winter term for graduate and undergraduate students looking for tips on digital communication, email writing, online learning and more.