Tom A.
Gill
Professor Emeritus, PhD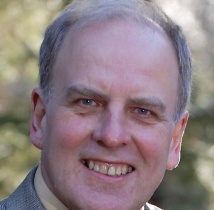 Email:
Tom.Gill@dal.ca
Phone:
902-494-6031
Fax:
n/a
Mailing Address:
Process Engineering and Applied Science
Dalhousie University
PO Box 15000, Halifax, Nova Scotia
Canada B3H 4R2

Research Topics:
Marine proteins
Enzymes
Toxins and bioactive peptides
Aquaculture
Antimicrobial peptides
Food safety

Education
BSc    University of Guelph
MSc    University of Guelph
PhD    University of British Columbia
Research Interests
My research on fish proteins, peptides, enzymes and marine toxins spans more than 35 years.  I am particularly interested in marine bioactive peptides including protamine and insulin-modulating peptides from salmon.  I have worked on protein interactions, antimicrobial peptides and other by-products from the fish and aquaculture industries.

OFFICE HOURS AND LOCATION
By appointment, D411, MacDonald Building
Sexton Campus
RELATED INFORMATION: