News
»
Go to news main
Engineering Student Heads to European Space Agency Academy
Posted by
Alison Auld
on September 3, 2019 in
News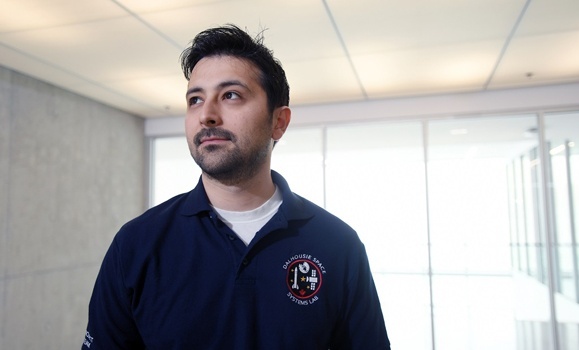 A Dalhousie student is heading to the European Space Agency's academy to learn about operating a spacecraft from the ground after being selected as the sole Canadian for the program.
Arad Gharagozli, an undergraduate student in the Department of Electrical and Computer Engineering, earned a coveted place in the agency's training course at the European Space Security and Education Centre in Transinne, Belgium.
The computer systems specialist and electronic engineering technologist will join about 30 students chosen for the Ladybird Guide to Spacecraft Operations Training Course, which is open to those from an ESA member state, Canada and Slovenia.
Into orbit

Starting next week (Sept 2), Gharagozli will study everything from making sure a spacecraft is returning as much data as possible and operating at peak efficiency to diagnosing and solving problems on the satellite from afar.
"It's really exciting," he said in Halifax as he prepared to travel to Belgium this weekend.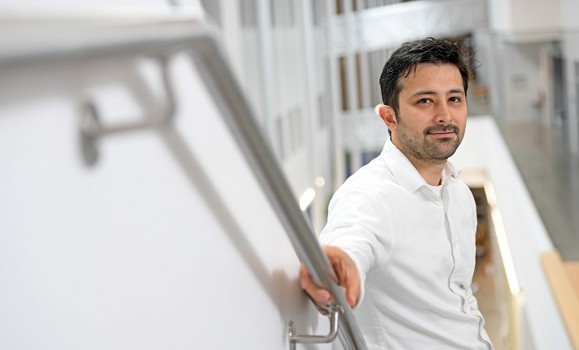 "This course is very specifically focused at the post-launch. So, once you launch your satellite into orbit that's basically when a lot of the work starts. That's when you start receiving data from your satellite, you may have to monitor your orbit to make sure you're not running into debris and you have to constantly keep an eye on your instruments to make sure your power systems work fine."
Building on work at Dal

The space agency says the four-day course will expose students to the critical work that goes on by crews on the ground after the spacecraft has launched. It is often those operations that are key to the success of a mission, but which get little attention.
"The unsung heroes of any space mission are the people working in operations," the academy says on its website. "They are the ones who work 24/7 to ensure that the spacecraft is healthy."
Gharagozli, 31, says the course will help build on the work he has been doing at the university, where he helped launch the multidisciplinary Dalhousie Space Systems Lab. About 50 students and faculty in the lab are focused on researching and developing small satellites, called CubeSats.
The devices are square-shaped miniature satellites about the size of a Rubik's cube that can perform tasks in Earth's orbit or space, which they hope to have in orbit in 2021.
A Nova Scotian space industry

His dream, though, is to spur on the development of an industry that would handle every aspect of the space sector — satellite design, manufacturing and launches.
"I've been using this project as a stepping stone to create some sort of base for a space industry in Nova Scotia," he said.
"The market has been growing significantly over the last 10 years and it's just going to get bigger and bigger. I am trying to bring together industries and build a space ecosystem in Nova Scotia. That's the big dream I have!'
Gharagozli says the course also provides a great opportunity to network with students and space groups from other European universities.
He attended a similar course at the Canadian Space Agency in Montreal last May, where he focused on spacecraft assembly, integration and testing. It also gave him the chance to forge relationships with others in the space sector.