News
»
Go to news main
Sexton Scholar Makes an Impact on her Peers
Posted by
Engineering Communications
on April 18, 2019 in
News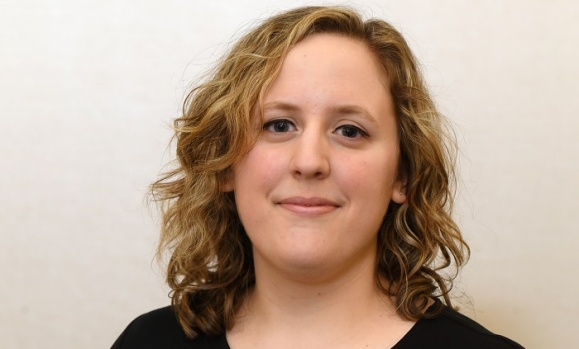 Faculty of Engineering student Amanda MacLean wouldn't describe herself as a role model.

"I don't feel old enough or accomplished enough to be a role model to others," she explains. "It is nice to think that someone might look at my life as a model, and while awards and honours are lovely, I would hope that people might be motivated more by my actions than my accolades."

Although modest, the senior Chemical Engineering student has inspired many of her peers along her academic journey. In the past few weeks alone, she has been designated both a Sexton Scholar and has received a Dalhousie University Impact Award.  

While the accomplishments are noteworthy, the influence she's had on countless young female students and Dalhousie students in their first year of engineering are certainly attributes strong enough to earn her the status of a true role model.

Sexton Scholar Recognition

Each year, the Faculty of Engineering celebrates the outstanding accomplishments of their brightest students at their annual Sexton Scholars Reception.

The Sexton Scholar designation, named for Frederick H. Sexton, PhD. Is unique to the Faculty. Students who achieve a GPA of 3.85 or higher, and maintain a full course load in one or more academic terms during the calendar year, are honoured as a Sexton Scholar. Students who maintain this calibre of performance throughout their entire engineering degree receive a "Sexton Distinction" on their diploma at graduation.

"Sexton scholar is a wonderful celebration of academic excellence on our campus," exclaims MacLean. "It is really nice that the faculty takes a moment to recognize the tremendous amount of dedication it takes to achieve this standing."

This year, 346 engineering students were honoured as Sexton Scholars. However, of that number, only one Sexton Scholar also received an Impact Award: Amanda MacLean.

Dalhousie Impact Awards

The Dalhousie IMPACT Awards is an annual event hosted by the Dalhousie Student Union in collaboration with Dalhousie University, to recognize outstanding individuals and student groups that leave an impact on their community.

Last month, MacLean received the Engineering Leadership Award for her passion towards the field of engineering, dedication to the co-op program and her ability to create positive and impactful opportunities for her peers.

"Over the years, any contributions I have made to our community have been because I genuinely enjoy being involved and helping to make this an environment that allows people to reach their full potential. It was nice to be recognized, and receiving the Impact Award felt like a good conclusion to my time on Sexton," she says.

Leaving her Mark on Sexton Campus
Now set to graduate in May, MacLean is certainly leaving Sexton campus a much stronger place than when she first arrived.

Throughout her degree, she has worked hard to promote the field of engineering to young females through initiates such as Go Eng Girl, and ENGage in engineering. She says her main focus has always been to showcase to others that factors such as social stigmas or fears shouldn't deter women from pursuing their goals.

"I don't want to encourage girls to be engineers if they don't want to be engineers," she says. "But I hope they see that if this is what they do want, they should feel free to explore and pursue it."

MacLean has also played a leading role in two student run engineering conferences recently hosted at Dalhousie University. The first, the 50th Congress of the Canadian Federation of Engineering students, was a six day event that brought together over 200 engineering student from across the country. The second conference, the Atlantic Engineering Competition, was a three day event for over 150 engineering students.

In 2015 she helped found the Dalhousie Engineering Peer Mentorship program which was created to support and help students navigate their first year of engineering.

"This program is important to me because engineering is very difficult, and peer support can help lighten the burden in those early years," she says. "I hate to see someone not achieve their full potential because they don't know where to find the resources they need to succeed."
To top off her list of achievements, MacLean was also named the recipient of the prestigious Schulich Leader Scholarship which granted her funding to cover the cost of her undergraduate studies while at Dal.
While it may seem as though MacLean has had a fair bit on her plate over the last few years, she credits her extra-curricular activities to her academic success.

Whether it was creating the Dalhousie Engineering Jazz Band, coaching badminton throughout the summer months, or working as a tutor through the Dalhousie Undergraduate Engineering Society (DUES), MacLean says all of her activities have played a vital role in shaping who she is today.

"They made me a better problem solver, decision maker, group mate, and helped me improve my time management immensely," she says. "I think to be successful in your academics, you need to have good balance in life. If all you do is sit at a desk and study, you will burn out and ultimately achieve less academically. I learned this the hard way."

In a few short weeks, MacLean will officially become a graduate of the Engineering Program. She says wherever her journey takes her next, she hopes to continue making a positive impact on her community.
In the meantime, she may add one more extracurricular activity to her list and learn how to speak Italian.
"Wherever I go in the world, I think my ultimate goal is always to leave somewhere better than when I came. I find most struggles I have encountered are worth the pain as long as the next person struggles less and therefore has a better experience overall."