RobotsEAST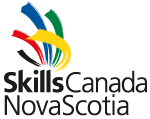 Dalhousie's Robots EAST competition has been a source of inspiration for hundreds of students in Atlantic Provinces. Twenty years later we are still determined to continue this legacy but realize that changes will be required make the competition sustainable. We hope that we can boost the interest in the competition once again and to do so we formed a partnership to integrate this event into nationwide robotics competition.
We are pleased to announce that Dalhousie Robots EAST has partnered with Skills Canada Nova Scotia to form a robotics challenge for Atlantic region as part of Skills Competitions. This event will be open to participants from Nova Scotia, New Brunswick and Prince Edward Island and will serve as a qualifier to national level finals.The competition will take place at the NSCC's Akerley Campus on April 8th, 2016. The specific details of the competition are still being finalized and will be announced through Skills Nova Scotia website (http://skillsns.ca/) before the end of the year. Teams who participated in RobotsEAST may find a draft projected changes in the document below.
2016  changes draft      [pdf - 100 kb]
For information about eligibility and and general logistics schools may contact the competition coordinator Julie Morine at juliemorine@skillsns.ca.