Faculty of Computer Science News
»
Go to news main
Dal computer scientist named to top chair program in Artificial Intelligence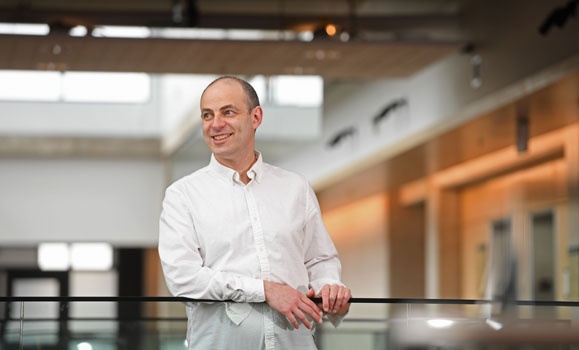 A Faculty of Computer Science researcher has been named as one of the new Canada CIFAR AI (CCAI) Chairs. This is the first Canada CIFAR AI Chair held by a Dalhousie faculty member.

Dr. Sageev Oore, also a Research Faculty Member at the Vector Institute in Toronto, joins top academic AI researchers from across Canada to form the second cohort of Canada CIFAR (Canadian Institute for Advanced Research) AI Chairs.

"I'm grateful to CIFAR," says Dr. Oore. "Not only for the opportunities that the CCAI Chair opens for my own research with colleagues and students but also for the opportunities that the entire program opens for AI in Canada."
World-class AI research

Alongside his work at Dalhousie, Dr. Oore is a Research Faculty Member at the Vector Institute. Based out of Toronto's AI Hub, the Vector Institute is a community of world-class AI researchers and academic partners who work across disciplines on both curiosity-driven and applied research. The chief scientific advisor of the Vector Institute is Geoffrey Hinton, one of the founders of the field of neural networks and deep learning, who also happens to have been Dr. Oore's PhD supervisor.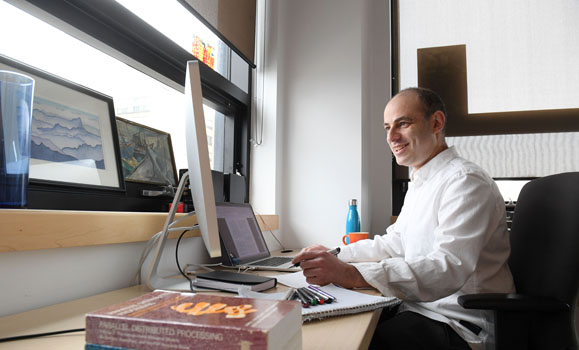 "I joined Vector in early 2018 and I'm fortunate to be part of it," says Dr. Oore. "There's enormous wealth of experience and strength in machine learning at Vector, and my students at Dalhousie also have the opportunity to be affiliated with that."

This latest announcement brings the number of Canada CIFAR AI Chairs to 46, from 29 announced in December. As part of the Pan-Canadian AI Strategy, the prestigious Canada CIFAR AI Chairs program, funded by the Federal government with $86.5 million over five years, provides researchers with long-term, dedicated research funding to support their research programs and help them to train the next generation of AI leaders. The 46 Chairs are named in partnership with Canada's three national AI Institutes: Amii (Edmonton), Mila (Quebec) and the Vector Institute (Toronto), as well as twelve universities and hospitals across the country.

"The Canada CIFAR AI Chairs Program is core to Canada's ongoing leadership in machine learning research and training," says Dr. Elissa Strome, Executive Director of the CIFAR Pan-Canadian AI Strategy. "As the first country to develop a national AI strategy and the birthplace of deep learning, Canada is uniquely positioned to advance machine learning research and responsible AI."
AI and music

Dr. Oore's research is focused on using deep learning techniques to generate music and art – enabling him to combine his backgrounds as both a computer scientist and a professional musician. He joined the Faculty of Computer Science in early 2018 after spending eighteen months as a Visiting Research Scientist working at Google Brain in Mountain View, California.

"I was on the Magenta team, creating AI-powered tools to assist people making music and art. Part of this included using deep learning to generate music. Sometimes that music might sound, for a moment, as though a human is playing it, even though it's machine-generated."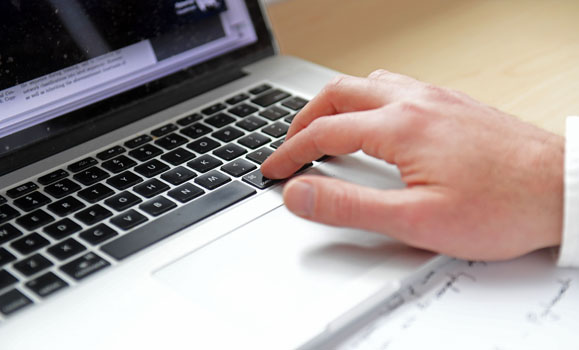 Combining AI and music has been a curiosity for Dr. Oore for a long time and he is currently building his lab here at Dalhousie. His lab is focused on machine learning in computational creativity, but Dr. Oore is also very interested in the synergies with related areas in the field.

"As a scientist and musician, it's fascinating to see how this research relates closely to many other directions. Some music-generation models use a 'language model' that's based on similar techniques used for text processing—like Google Translate. Other projects are tied to signal processing, speech, or image generation. A keen student has lots to contribute regardless of whether they have musical background, and we have many collaborative opportunities."

Dr. Oore is part of a group of well-established AI researchers in the Big Data Analytics and Machine Learning research cluster at the Faculty of Computer Science.