ShiftKey Labs: Workshop: Taking Action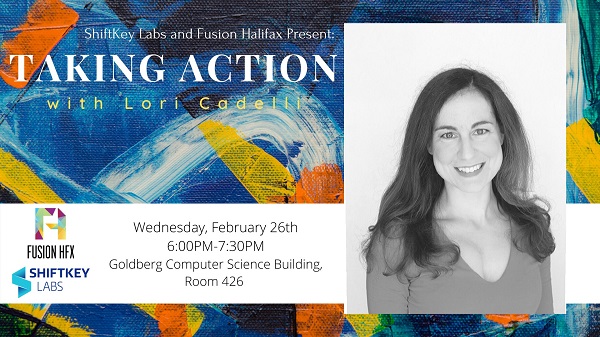 Fusion Halifax is a volunteer run, non-profit organization that believes young leaders are an incredibly valuable part of any community. Fusion's purpose is to empower young leaders to improve communities.

As part of the Fusion 'Grow Yourself Series' Fusion and ShiftKey Labs are offering a workshop on 'Taking Action' with Lori Cadelli, Field Sales Representative for Match Marketing Group.
Join us for this workshop on February 26th at 6:00PM where will Lori will talk about how simply doing something and taking action brings about so many bigger things.
Time
Starts:
Ends:
Location
ShiftKey Labs
Goldberg Computer Science Building
Dalhousie University
6050 University Avenue, Halifax
ShiftKey Labs: Workshop: Taking Action