ShiftKey Labs: How to write about your innovative solution so it gets noticed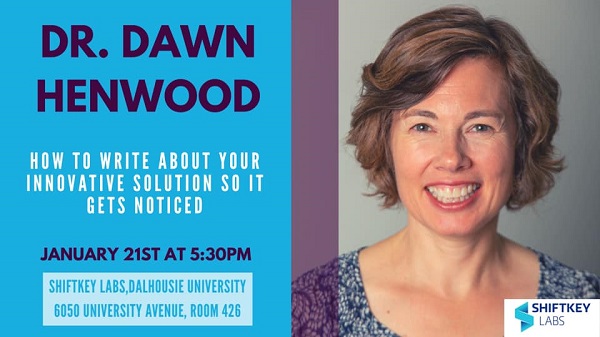 When you've worked countless hours to develop an innovative solution, its brilliance seems obvious to you. But investors and customers may not notice the shine unless you buff your writing so it appeals to them.

In this one-hour workshop, you'll learn three secrets that will help you turn Geek-Speak into Customer-Speak so your writing attracts attention and builds trust.

You'll learn how to:
• Re-orient a technical description so it catches the reader's eye
• Make your audience the star of your innovation story
• Create a writing style that draws readers to you
You may be surprised to discover how a few simple "tweaks" to your writing process can make a dramatic difference to your impact.
Time
Starts:
Ends:
Location
ShiftKey Labs
Goldberg Computer Science Building
Dalhousie University
6050 University Avenue, Halifax
ShiftKey Labs: How to write about your innovative solution so it gets noticed