Dalhousie Computer Science Society (CSS)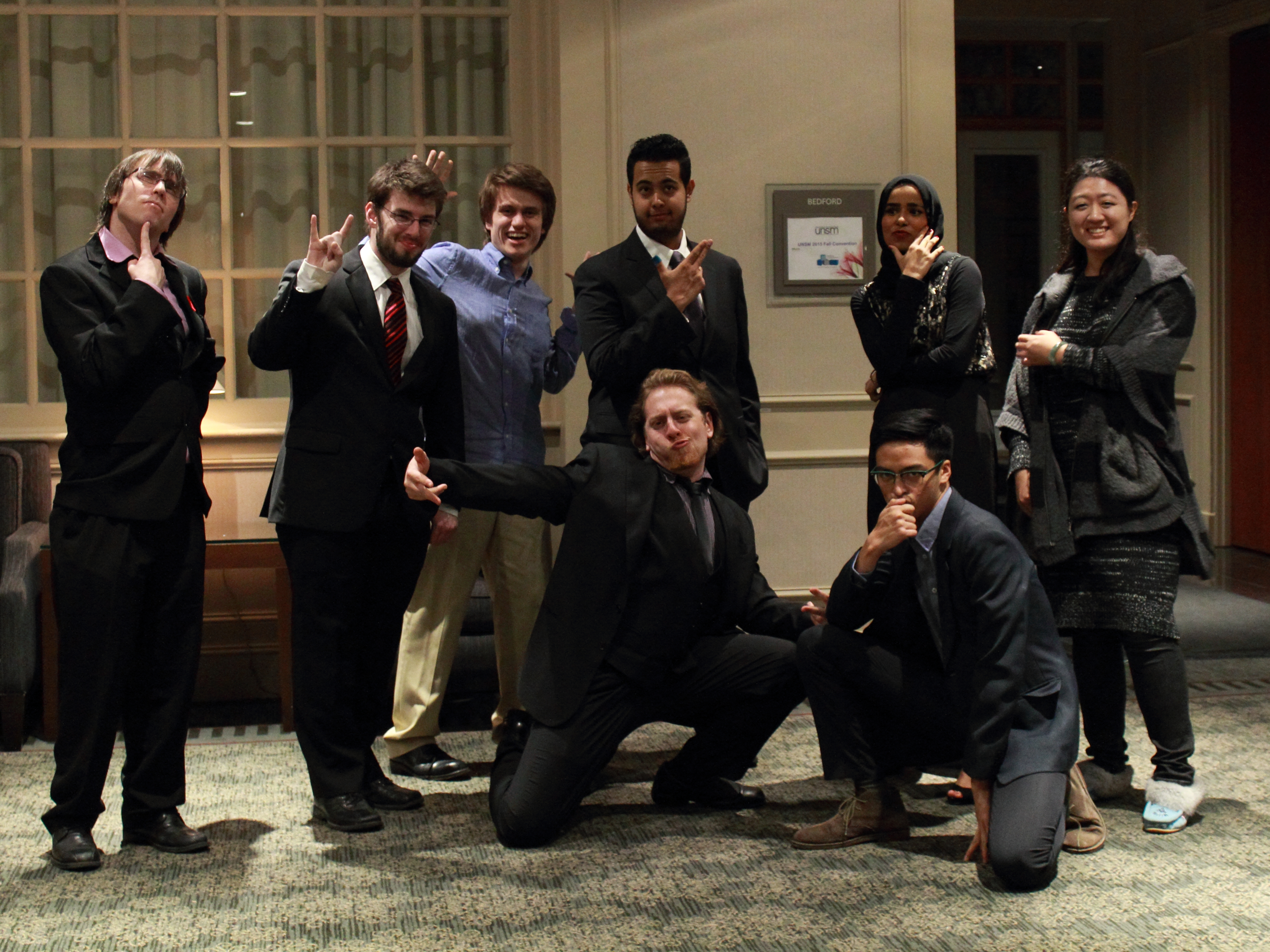 Mission
CSS represents all undergraduate students in the faculty of computer science. We promote student interests in the faculty and at a university level. Our mission is to advocate for students, and to promote a welcoming and inclusive environment.
How to get involved
Everyone in the Faculty of Computer Science is already a member of the Computer Science Society. As a member, you have the right to attend meetings, voice your opinion, and run for council. The council usually consists of a diverse bunch of students. Men, women, LGTBQ+, international students, are welcome and encouraged to attend. Our goal is to make the faculty inclusive, and to provide services and events for students.
A great way to get involved is to come to our bi-weekly meetings. Expect to be informed as an agenda will be distributed beforehand. There is no commitment to attend these meetings. If you feel like it was not something you want to continue, that's fine, you can contribute in other ways. Feel free to reach out to any of the council members and they can provide you with lots of information.
2017/2018 Council
Executive:
President: Brandon Poole
Vice President Internal: Rebecca Ansems
Vice President External: Arazoo Hoseyni
Treasurer: Dechen Sherpa
Secretary: Julia Kroon
Council:
Graduate Representative: Raphael Bronfman-Nadas
Applied Computer Science/Informatics Representative: Jesse Rodrigues
Computer Science Undergraduate Representative: Arazoo Hoseyni
Social Representative: Sean Devine
Athletic Representative: Jagneet Bhasin
Member At Large: Mira MacNeil
Bar Manager: Ariane Hanlon
Society Desk Manager: Emily Edwards
Council Duties
Executive:
The President
President is responsible for representing the society as head of the executive. The president is the first contact for all activities, opportunities, and involvement within the society. They are the person who is most involved and dedicated.
Vice President Internal
VP-Internal is responsible for reporting on activities within the faculty. They attend all Faculty meetings, Dean's Executive meetings, and all other groups that student representation is a necessity.
Vice President External
VP-External is responsible for reporting on activities outside the faculty. They are in close contact with the Dalhousie Student Union. This position's goal is to represent all CS student interests to the university.
Treasurer
The treasurer is responsible for handling all financial matters of the society. They keep record of all transactions, handling reimbursements, invoices, and prepare a budget. It is their job to make sure the funding is used in an appropriate manner.
Secretary
The Secretary is responsible for taking minutes at all the meetings as well as preparing correspondence on behalf of the society.
Council:
Graduate Representative
Graduate Representatives are responsible for representing graduate students in the Faculty of Computer Science, to attend meetings on behalf of all graduate students and to keep the students informed.
Undergraduate Computer Science Representative
Undergraduate Computer Science Representative is responsible for representing students in all years of undergraduate degrees in Computer Science only.
Undergraduate Informatics Representative
Undergraduate Informatics Representative is responsible for representing students in all years of undergraduate degrees in Informatics.
Social Representative
The Social Representative is responsible for the planning and execution of social events throughout the term.
Athletic Representative
The Athletic rep is responsible for entering teams into intramural competition. He serves as CS liaison at Campus Rec meetings.
Member-At-Large
To represent the Faculty of Computer Science as a whole and to act on the direction of the Council.
Bar Manager
The Bar Manager is responsible for alcohol served at society events.
Society Desk Manager
The Society Desk Manager is responsible for the operations of the Society Desk and its employees.