Process & Control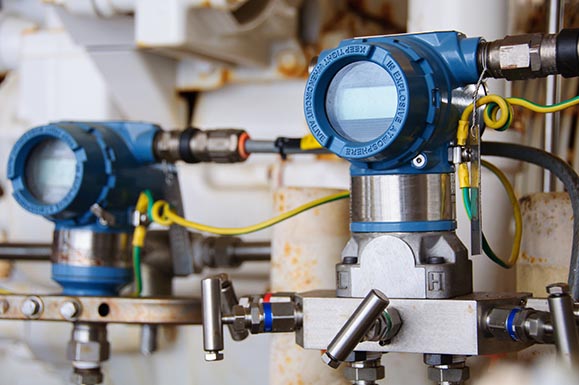 Valuable practical and technical skills
Advance or update your skill set—or get ready to enter a brand new line of work. Our process and control certificates are delivered 100% online and are ideal for busy professionals. With minimal disruption to your current work life, you can earn a university certificate and increase your opportunities, marketability and job satisfaction.
Many of our certificates and standalone courses will help you meet the professional requirements of your field. All are led by instructors with extensive field experience designed to give you valuable knowledge in a condensed timeframe. Simulations, lab exercises and hands-on assignments give you experience you can apply immediately.
Certificates
Depending on the program area, most of our process and control certificates consist of three or four modules. Our range of certificate offerings include:
Advanced Process Automation  (100% online) - Register now
Master this highly specialized field by successfully completing three related certificates in process automation.
Chemical Engineering for Non-Chemical Engineers  (100% online) 
Expand your opportunities by learning the basic concepts, designs and practices of chemical and process engineering in a condensed timeframe.
Energy Engineering and Conservation  (100% online) 
Increase your competitive edge—and help fight climate change—by learning how to effectively conserve and save energy from an engineering perspective.
Mechanical Engineering for the Non-Mechanical Engineer  (100% online)
Study the fundamental theories and relevant applications of mechanical engineering and mechanical equipment.
Process Engineering for Control Practitioners  (100% online)
Master basic concepts, as well as the engineering and functioning of systems—and gain more advanced insight into process engineering. For instrumentation and control practitioners.
Process Instrumentation & Control  (100% online)
Learn about the field of instrumentation and control and develop a working knowledge of the basic concepts, engineering and installation of control equipment.
Process Instrumentation—Advanced Process Control  (100% online)
Take your skill set to the next level through three modules focused on advanced control strategies, loop performance assessment, troubleshooting and optimization.
Production Planning & Control  (100% online)
Develop skills in supply chain management, material planning and production control—everything you need to work effectively in a manufacturing environment.
Safety Instrumented System  (100% online) 
Gain the practical and technical skills you need to enter or advance in the field of instrumented safety systems, from system design to operation and maintenance.