Canadian Risk Management Program
The Canadian Risk Management (CRM) program is comprised of three comprehensive management courses in the fast-growing, exciting discipline of risk management. Risk management is the ability to analyze, communicate, recommend problem solving techniques and monitor the exposure of unexpected losses. The three courses focus on the identification and assessment of exposures to loss, strategies for controlling identified losses and a review of techniques for financing the payment of those losses which do occur.
Who should attend
Risk Managers
Human Resource Managers
Purchasing Professionals
Safety and Loss Prevention Professionals
Environmental Managers
Insurance Underwriters

Insurance Claims Adjusters and Examiners
Insurance Buyers
Finance Professionals
Managers in the Public Sector
Legal Professionals
Courses
Risk Management Principles and Practices
Risk Assessment and Treatment
Risk Financing  
Stand-alone seminars
Enterprise Risk Management Essentials
Insurance Bootcamp - Insurance Essentials for Non-Insurance Professionals

The Canadian Risk Management Program (CRM) designation
The Canadian Risk Management Program (CRM) designation is issued by the Global Risk Management Institute, Inc. (GRMI) and recognized by the Risk & Insurance Management Society (RIMS), and the Insurance Institute of Canada.

To obtain the Canadian Risk Management (CRM) designation, students are required to complete each of three courses, which are offered at Dalhousie. Upon completing each course and passing the course exam, students commencing the program after January 31, 2015 are required to write a standardized multiple choice exam administered by the issuer of the CRM designation, the Global Risk Management Institute. Exam fees for these standardized exams are in addition to the Dalhousie course fees, and are collected separately by the Global Risk Management Institute.

Upon successful completion of the three courses through Dalhousie and successful completion of the standardized exams administered by GRMI, the student may apply for the Canadian Risk Management certificate. These standardized exams are not written at the Dalhousie campus and are not administered by Dalhousie.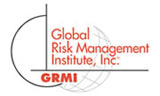 For more information regarding the standardized exam, exam centre locations, applicable exam fees and CRM designation requirements, please visit the GRMI website.