2018 Instructors
Aitken, Sean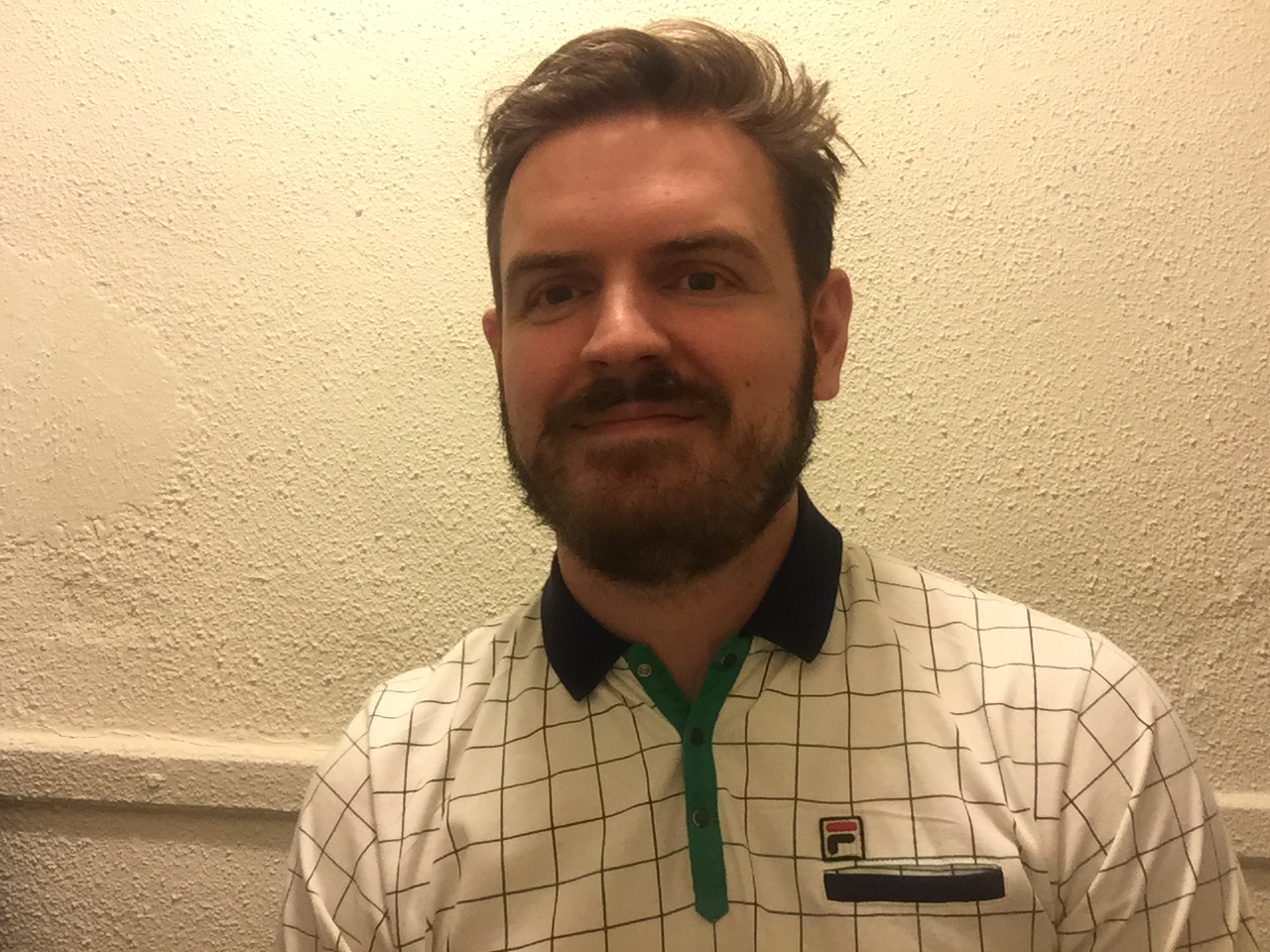 Sean Aitken earned a BA in psychology from Western University in London, Ontario before moving to Halifax to pursue an MSc in psychology and neuroscience at Dalhousie. He is now working toward a PhD, with a research focus on learning and perception in songbirds. Alongside his graduate studies, Sean has worked as a Writing Tutor at the Dalhousie Writing Centre and as a Teaching Assistant in the Faculty of Science. Through these experiences, he has developed a strong interest in student development, which led to his involvement with the Refining program last year.
Sean has a broad range of interests and experience both in and out of academia, and he looks forward to sharing what he's learned along the way with students in the Refining program. In his spare time, Sean is preoccupied with music—both listening to and creating it.
Chen, Qi, Teaching Assistant
Qi Chen is from Calgary, Alberta, and moved to Halifax in January 2015 as a transfer student from University of Calgary. She holds a BA in Sociology and Social Anthropology with a minor in International Development Studies. During her time at Dalhousie, Qi was actively engaged in campus life as the secretary of WUSC, a contributing author for the Dalhousie Gazette, and as a tutor for English Corner.

Qi has enjoyed meeting and working with students through facilitating conversations for international students and newcomers to improve their English speaking skills. She is passionate about working with international students and helping them adjust to life in Halifax and to the Canadian academic system as reflected by her experience as a Peer Supporter at the International Centre. Her passion led her to organize an event for International Education Week in November 2017 in hopes of connecting international students with various campus resource groups. Qi also enjoyed connecting with first year students while working as a Faculty of Arts and Social Science Peer Mentor.

Frail-Gauthier, Jen
Jen Frail-Gauthier is a first-generation university student from rural Nova Scotia. Following her childhood passion of mud, water, and bugs, she completed her BSc in Marine Biology in 2005, and PhD in Earth Sciences in 2018, both at Dalhousie. She has been teaching in the Biology Department for 10 years, winning two teaching awards in the process of getting students as excited about science as she is. She currently teaches Animal Diversity, Invertebrate Biology, and a SEASIDE summer field course, Coastal Ecology. This is Jen's first year as a Refining Learning Skills instructor, and she has worked as a Study Skills Coach with the Studying for Success program for eight years. Jen focuses on inclusive, student-centered pedagogy, and is a strong advocate for mental health (with certificates in mental health first aid and suicide intervention).
Jen loves to walk (who's up for a fitbit challenge?), listen to country music, eat chips, and read books. Her amazing husband and two energetic boys (ages 11 and 6) are never far from her side.
Gillis, Leigh
Leigh Gillis has worked with learners in educational and service roles for over seventeen years. She is an experienced facilitator with a career focus on helping learners during times of transition and change; specifically first-year students and adults in workplace environments. She is passionate about programs that support individuals to develop basic skills and to gain an understanding of their own capabilities as life-long learners. Her instructional style is collaborative and she seeks to engage students as active participants.
Leigh holds a Bachelor of Arts (Mount Allison University), a Master of Adult Education (The University of New Brunswick). In addition to teaching with the Refining Your Learning Skills Program, she is the Manager, Graduate Programs Student Experience with the Sobey School of Business at Saint Mary's University. She is also a private education consultant and entrepreneur. Leigh enjoys travel, great food, awesome books, the outdoors and time with her family. Leigh lives in Halifax with her husband and young son.
Photo by Paul Darrow, Darrow Multimedia Inc.
Gordon, Tiffany, Writing Tutor
Tiffany Gordon is a second-year PhD. student in Philosophy at Dalhousie University. She completed her MA at McMaster University in Philosophy, with a thesis focusing on collective responsibility for "racialized" crime, and her BA Honours at York University, with a double-major in Philosophy and Political Science.
Her current areas of research include social and political thought, philosophy of race and feminist philosophy. She is particularly interested in the gap between formal and substantive inequality and the ways in which systems of knowledge serve to obscure minority experiences of oppression.
Tiffany is passionate about teaching and learning, within and outside of the university. Besides holding various Teaching Assistantships and working as a Senior Writing Tutor for the Dalhousie Writing Center, she has volunteered as an Adult Literacy tutor and facilitator of a poetry and short essay writing workshop. Her hobbies include cooking, writing, and watching reality TV.
Holmes, Susan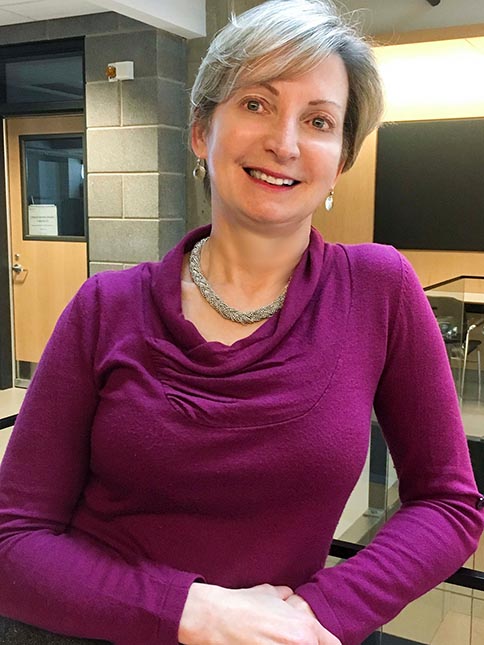 Susan Holmes, Professor, Continuing Education, is Director of Refining Your Learning Skills programs.

Susan has enjoyed working on many interesting projects since joining Dalhousie in 1990, but working with the students who attend Refining is certainly the most rewarding. It is an honor to guide high-achieving young people, who have hit a bump in the road, back to the path of success.

Susan is a Senator, Chair of Senate Discipline Committee, Faculty Associate with the Centre for Learning and Teaching, and Treasurer for the Dalhousie Faculty Association. She attended Acadia University, University of British Columbia, and Dalhousie University where she earned a Master of Education. She also attended Harvard University for training in negotiation, and how to effectively teach negotiation.

In her spare time, Susan enjoys biking, walking dogs, travelling, and renovating.
Isenor, Jessica
Jessica Isenor is a Canadian Certified Counsellor (CCC) and specializes in post-secondary career counselling. She holds her Masters of Education in Counselling Psychology and has been working towards her PhD in Educational Counselling. Jessica has worked with students at Western, Carleton, UOttawa, and Dalhousie providing individual and group counselling, facilitating workshops and seminars, and teaching courses. Outside of work, Jessica loves to travel and is an avid collector of board games.
Kubow, Agniezska
Agnieszka Kubow holds a BA in Psychology from Dalhousie University where she focused her studies on learning theory and the interplay of environment and behaviour. Following her passion in how unhelpful habits and behaviours lead to dysfunction in interpersonal relationships and connection within, she continued her studies in applied behavioural analysis, completing her advanced diploma in behavioural intervention.
With her Masters in Counselling Psychology, Agnieszka currently works as a counsellor in addiction focusing on compassion-focused therapy that is client directed, utilizing CBT, ACT and DBT. Working with women and men struggling with substance and alcohol dependence as well as combat PTSD, Agnieszka understands the importance of reconnecting clients with their self-identity, self-worth and self-compassion in healing the whole and building emotional and physical health through multidisciplinary approaches.
Malloy, Michelle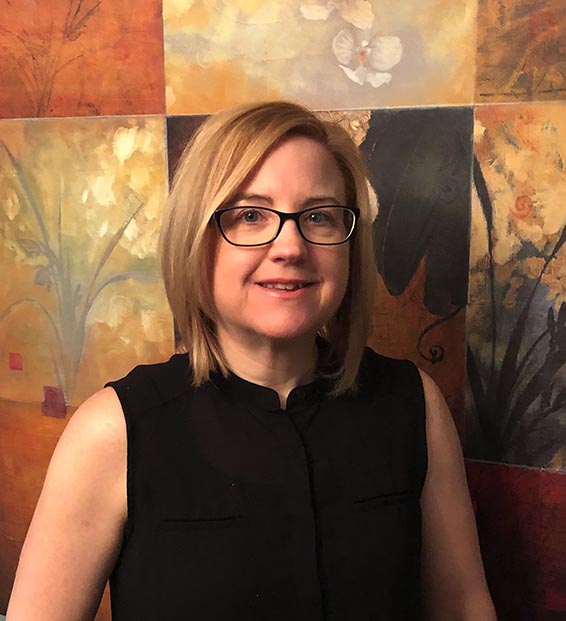 Michelle Malloy holds a Master of Education (Counselling) and professional memberships with both the Canadian Counselling & Psychotherapy Association and the Nova Scotia College of Counselling Therapists. She works in private practice specializing in grief, loss, & trauma. Michelle also holds a Master of Adult Education and has 15 years' experience in post-secondary education, including Dalhousie University where she was Assistant Registrar, Recruitment & Admissions and Director of Undergraduate Medical Education. Most recently, she has worked as an Educational Developer, Curriculum and Program Review at Saint Mary's University.
In all aspects of her personal and professional life, Michelle's goal to help people heal and find hope for a meaningful life. She is currently using (or learning) social media to expand her reach, including a weekly blog - peddlinghope.com.
Smith, Julia
Julia Smith holds a Master of Education in Counselling, professional membership with the Canadian Counselling and Psychotherapy Association, and is a Registered Counselling Therapist (Candidate) with the Nova Scotia College of Counselling Therapists. Along with her work in the Refining Your Learning Skills Program, Julia works in private practice, helping kids, teens, and young adults who are feeling weighed down by anxiety, stress, and depression. Julia is also a part-time counsellor at Dalhousie University and helps students with a variety of issues. Previously, Julia has worked as a Child and Youth Mental Health Clinician for the BC government as well as a counsellor at Acadia University. Her master's thesis (researching mental illness and identity) was also nominated for a Governor General's Award.
You can learn more about Julia at https://insightmentalhealth.ca