Quality Management System Boot Camp
This course is designed to assist organizations to maximize the use of current or reduced resources and to get the most benefits out of their current quality systems. It is about getting results–the practical side of Performance Excellence and making your management system really work for you.
This course is also designed to provide the quality professional with an overview of ISO 9001 best practices from a wide range of registered organizations. It is targeted at the needs of organizations with existing ISO 9001 quality management systems, and intended to help them take a fresh look at their system, discuss how to derive greater value from it, and "take it to the next level of performance excellence." This course includes a wide range of examples across various sectors, and is equally applicable to organizations operating within a manufacturing or service environment.
The course will cover quality systems and real-life process improvement concepts. Participants will learn how organizations have dramatically improved efficiency and stakeholder satisfaction by applying the methodologies that are taught in this course.
This is an optional course for the Quality Management Certificate or can be attended as a stand-alone course.
Objectives
Upon completion of this course, participants should have a better practical understanding of how to improve their system's performance across many of ISO 9001's requirement areas, including common QMS "weak areas of application and trouble spots."
The techniques explained in this course will yield real, timely, and motivating results. The methods and tools will help the user to:
Understand why your current management system is not performing as optimally as it should be by identifying the five main weaknesses and common roadblocks that inhibit performance and results
Identify and eliminate waste and non value-added steps in existing work flows
Find root causes of problems that contribute to process inefficiency and stakeholder dissatisfaction
Create value through proper data collection analysis and "real-time" review and action planning
Link process improvement efforts to stakeholder satisfaction, the implemented quality system and the organization's strategic objectives
Learn and apply key improvement tools to measure, strengthen and enhance performance
Who Should Attend
Business executives, quality managers, supervisors, ISO coordinators, production managers and/or leaders who have been tasked with developing and implementing process and/or quality improvement programs, improving staff morale and communication, managing budget constraints, improving departmental performance and productivity.
All Individuals who are actively involved with, or responsible for, implementing, maintaining and improving an ISO 9001:2000 quality management system in their organization.
Format
Day 1 - registration/check-in will start at 8:00 a.m. with sessions to begin at 8:30 a.m. and adjourn at 4:00 p.m. Day 2 will commence at 8:30 a.m. and adjourn at 4:00 p.m. There will be 15 minute mid-morning and afternoon breaks. A light lunch is included from 12 noon to 1:00 pm.
Course Outline
Day 1
The Basics of Improving Quality Using Your Existing Quality System
The Current Situation
Identifying the five key weaknesses in a Quality Management System
Cornerstone Principles of Process Improvement
Problems verses Symptoms
Attacking the problems
Overview of Best Practices:

Competency, Awareness & Training
Corrective Action
Preventive Action
Internal Audits
Documentation
Management Review
Quality Objectives and Measurements
Day 2
Improvement
Building a Better System
Applications of Quality Tools:

The Cost of Quality

Lean Practices

Process Maps

Pareto Charts
Fishbone Diagrams
Control Charts
Other reporting tools & mechanisms
Day 3
Implementation
Managing the Better System
Putting it all together & making it work:
Collecting the Data
Analyzing the Data
Reporting the Data & Presentation of information
Action Planning
Implementation
Verification & follow-up
Continual Improvement
Next Steps to sustaining Excellence
Seminar Leader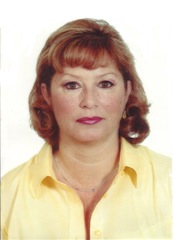 Kathryn Lynn MacLeod is a certified Lead Quality Auditor and is President of Anchor Professional & Training Services (APTS) Ltd. APTS is a full-service professional training and development practice servicing a diverse international client base. Kathy is an Associate with an internationally recognized Quality Registrar and acts in the capacity of ISO 9001:2015 trainer, lead assessor and market development. Kathy was instrumental in the management and development of Nova Scotia's Quality and Productivity Initiative (QPI). Her expertise lies in the areas of Quality Assurance Systems and Standards (CSA Z299/ISO 9000), Service Quality, Total Quality Management and Organizational Excellence, Productivity Improvement, Food Quality and Safety, Change Management and Organizational Cultures.
Kathy has provided hands-on advice and guidance to over 300 companies. As a certified Lead Assessor, she has assisted her clients in their achievement of registration to international standards of quality assurance and successful implementation of quality processes and philosophies. In addition to her work with ISO 9001, Kathy's management experience covers both the public and private sectors in quality and safety analysis, auditing, assessments, training, facilitation, quality and productivity studies and benchmarking.
A Certified Toastmaster, Kathy has taught public speaking and has given motivational speeches and presentations to groups and organizations on a wide variety of quality and quality related topics. She is also an instructor for Dalhousie University, College of Continuing Education, Continuing Technical Education, and is currently teaching an ISO 9001:2015 certificate program along with several other courses in quality and process improvement. Kathy is a recipient of the ASQ Harry James Quality Commitment Award.