Moving Towards Total Quality Management ‑ Maintenance and Continual Improvement
April 2018 Dates - TBA
Quality fuels results. The definition of quality in the new millennium has grown to something much bigger than what it meant 30 years ago. Quality for many now means performance excellence and is based on a systems approach that encompasses leadership, strategic planning, customer and market focus, information and analysis, employee satisfaction, process management, and business results. This course covers internal auditing for improved performance, tools for analysis and improvement and techniques for monitoring customer satisfaction. Activities will include open discussions, teamwork, case studies and hands-on workshops.
Please note: This is a required course for the AIIM:2015 Certificate or can be attended as a stand-alone course.
Objectives
This three-day course is designed to provide participants with all of the necessary information, skills and methods for auditing and improving the quality system. Particular focus will be spent on the analysis and improvement of the quality system in order to comply to the ISO 9001:2015 requirements. Participants will gain the knowledge and competencies required to enable them to gain results from their quality systems.
Importance of Skilled Internal Auditors
ISO 9001 requires that you have a system in place that ensures that all requirements and objectives for quality are met on a consistent basis and that incremental improvements are implemented effectively. Auditing is a fundamental part of achieving and maintaining a good quality system and therefore will require skilled auditors. Critical skills include planning, preparation, flexible and effective auditing techniques and technical skills, rigorous documentation and follow-up activities.
The Process
An intensive three-day training course developed specifically for the personnel within organizations tasked with maintaining the quality system, who will be conducting Internal Quality Audits. Also for personnel responsible for defining, implementing and/or managing the internal audit program within the corporation.
As the ISO 9001 program moves the Corporation towards quality improvement, the internal auditor's role evolves towards auditing the various components of your quality system. This new role requires proven methods and adequate documentation for effective results.
Who Should Attend
Personnel within organizations tasked with maintaining the quality system, who will be conducting internal quality audits. This course is also designed for personnel responsible for defining, implementing and/or managing the internal quality audit program within the organization, reporting the results to management for continuous improvement teams tasked with performance measurements and continuous improvement projects.
Course Benefits
Upon completion of this course you will have:
Learned how to set up, manage and effectively audit your quality system
Learned some of the effective tools for continual improvement
Learned some of the ways in which you can monitor, record and analyze customer satisfaction
Benefited from the expertise and experience of a Quality Systems Lead Auditor
Format
Day 1 - registration/check-in will start at 8:00 a.m. with sessions to begin at 8:30 a.m. and adjourn at 4:00 p.m. Days 2-3 will commence at 8:30 a.m. and adjourn at 4:00 p.m.There will be 15 minute mid-morning and afternoon breaks. A light lunch is included from 12 noon to 1:00 pm.
Content
Day 1 - Welcome and introduction
Sessions Begin
Introduction to Auditing
Auditing fundamentals
Internal audit systems
The role of the Quality Auditor
Auditing tools and techniques
Day 2
Sessions Resume
Audit follow up and reporting systems
Effective, corrective and preventive acting systems and effectiveness
Evaluation, analysis and continual improvement techniques
Introduction to performance measurement and reporting
Day 3
Sessions Resume
Performance Measurement Tools & Techniques
Translating data into cost based reporting
Tools for bench marking performance
Strategies for continual improvement
Measuring and monitoring customer satisfaction
Exam
Course Material
Each participant will receive a complete set of course notes and handouts that will serve as information references.
Seminar Leader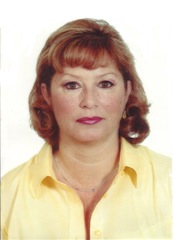 Kathryn Lynn MacLeod is a certified Lead Quality Auditor and is President of Anchor Professional & Training Services (APTS) Ltd. APTS is a full-service professional training and development practice servicing a diverse international client base. Kathy is an Associate with an internationally recognized Quality Registrar and acts in the capacity of ISO 9001:2015 trainer, lead assessor and market development. Kathy was instrumental in the management and development of Nova Scotia's Quality and Productivity Initiative (QPI). Her expertise lies in the areas of Quality Assurance Systems and Standards (CSA Z299/ISO 9000), Service Quality, Total Quality Management and Organizational Excellence, Productivity Improvement, Food Quality and Safety, Change Management and Organizational Cultures.
Kathy has provided hands-on advice and guidance to over 300 companies. As a certified Lead Assessor, she has assisted her clients in their achievement of registration to international standards of quality assurance and successful implementation of quality processes and philosophies. In addition to her work with ISO 9001, Kathy's management experience covers both the public and private sectors in quality and safety analysis, auditing, assessments, training, facilitation, quality and productivity studies and benchmarking.
A Certified Toastmaster, Kathy has taught public speaking and has given motivational speeches and presentations to groups and organizations on a wide variety of quality and quality related topics. She is also an instructor for Dalhousie University, College of Continuing Education, Continuing Technical Education, and is currently teaching an ISO 9001:2015 certificate program along with several other courses in quality and process improvement. Kathy is a recipient of the ASQ Harry James Quality Commitment Award.