Introduction to OHSAS 18001 and ISO 9001:2015
Integrating Safety and Quality Management Systems
The Occupational Health and Safety Assessment Series (OHSAS) specification and the accompanying OHSAS 18002, Guidelines for the implementation of OHSAS 18001, published by the British Standards Institute (BSI), were developed in response to urgent customer demand for a recognizable occupational health and safety management system standard against which their management systems can be assessed and certified. It is currently being reviewed as the model for an International OH&S Standard (ISO 18000).
OHSAS 18001 is compatible with the ISO 9001:2015 (Quality Management System) standard in order to facilitate the integration of quality and occupational health and safety management systems by organizations, should they wish to do so.
The principles and structures of the OHSAS 18001 Specification Requirements, OHSAS 18002 Guidance Documents, Interpretations, Accreditation and Certification are covered in detail. This course incorporates formal presentations, open discussions, teamwork and case study workshops.
Objectives
This two-day course is designed to provide participants with the core skills and knowledge of the requirements for implementing and integrating an Occupational Health and Safety (OH&S) management system with their Quality Management System, and to enable them to assist their organization to control its OH&S risks and improve its performance.
Who Should Attend
This course is applicable to anyone in an organization that wishes to:
Establish an OH&S management system to eliminate or minimize risk to employees and other interested parties who may be exposed to OH&S risks associated with its activities;
Implement, maintain and continually improve an OH&S management system;
Assure themselves of their conformance with its stated OH&S policy and existing OH&S system;
Understand how ISO 9000 systems can be integrated into OH&S systems;
Seek certification/registration of its OH&S management system by an external organization or make a self declaration of conformance with this OHSAS specification and demonstrate such conformance to others.
Benefits to Participants
Upon completion of this course you will have:
Increased your "hands-on" understanding of OHSAS 18001/18002 and its relevance to your organization
Increased your understanding of the principles and practices of Occupational Health & Safety Management
Learned the OHSAS 18001 Specification requirements
Learned how to interpret the specification requirements to your organization's key processes
Learned how ISO9000 management systems can be integrated with OH&S
Benefitted from the expertise and experience of a Certified Lead Auditor
Format
Day 1 - registration/check-in will start at 8:15 a.m. with sessions to begin at 8:30 a.m. and adjourn at 4:00 p.m. Day 2 will commence at 8:30 a.m. and adjourn at 4:00 p.m. There will be a 15 minute mid-morning and afternoon break. Lunch is from 12 noon to 1:00 pm.
Program Outline
Day One

8:15

Registration

8:30

Welcome & Introduction

9:40

Sessions Begin

 

Introduction to Health & Safety Systems
The emergence of OH&S specifications, international significance and adoption
The role of OH&S in the organization

1:00

OHAS 18001 Terms & Definitions
Overview of the OHSAS 18001 specification requirements
Clause by Clause Analysis and Interpretation

4:00
Adjournment
Day Two

8:30

Sessions Resume

 

Assessing your organization's readiness for an OH&S system
Roles, responsibilities and Documentation
How does the ISO 9001:2015 standard integrate with OHSAS 18001

1:00

Creating synergy between Quality and Safety
The accreditation, registration & certification process
Setting up the implementation plan

4:00

Final Adjournment
Seminar Leader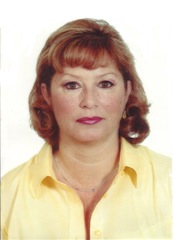 Kathryn Lynn MacLeod is a certified Lead Quality Auditor and is President of Anchor Professional & Training Services (APTS) Ltd. APTS is a full-service professional training and development practice servicing a diverse international client base. Kathy is an Associate with an internationally recognized Quality Registrar and acts in the capacity of ISO 9001:2015 trainer, lead assessor and market development. Kathy was instrumental in the management and development of Nova Scotia's Quality and Productivity Initiative (QPI). Her expertise lies in the areas of Quality Assurance Systems and Standards (CSA Z299/ISO 9000), Service Quality, Total Quality Management and Organizational Excellence, Productivity Improvement, Food Quality and Safety, Change Management and Organizational Cultures.
Kathy has provided hands-on advice and guidance to over 300 companies. As a certified Lead Assessor, she has assisted her clients in their achievement of registration to international standards of quality assurance and successful implementation of quality processes and philosophies. In addition to her work with ISO 9001, Kathy's management experience covers both the public and private sectors in quality and safety analysis, auditing, assessments, training, facilitation, quality and productivity studies and benchmarking.
A Certified Toastmaster, Kathy has taught public speaking and has given motivational speeches and presentations to groups and organizations on a wide variety of quality and quality related topics. She is also an instructor for Dalhousie University, College of Continuing Education, and is currently teaching an ISO 9001:2015 certificate program along with several other courses in quality and process improvement. Kathy is a recipient of the ASQ Harry James Quality Commitment Award.