English Language Educators Program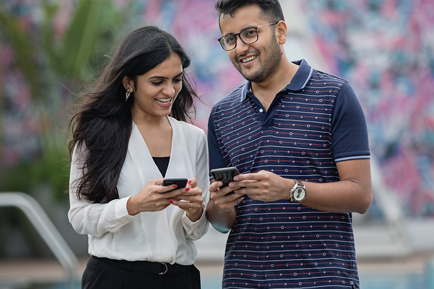 Dalhousie University's English Language Educators Program for Mexican Normalistas
This program is a language and cultural immersion experience that combines English language classes with a professional development certificate related to the pedagogy of English-medium instruction.
The program includes a variety of sociocultural activities. You will discover Canadian culture and landscapes through cultural activities and excursions around the city of Halifax and the province of Nova Scotia.

2019 Dates
October 14-December 6, 2019
Course Schedule
This is a full-time, intensive course from October 14 - December 06, 2019
During your time at Dalhousie, you will take English language classes. These classes employ a communicative methodology and include focus on reading, writing, listening and speaking skills. It will allow you to improve your confidence and competence in English.
You will also take the Dalhousie University Professional Development Certificate in English Medium Instruction. This professional certification introduces you to CLIL (Content and Language Integrated Learning) for bilingual classroom contexts.
Evenings - Time for parks, beaches, historic sites, festivals, events, shopping and nightlife, too! Get to know the city of Halifax.
On weekends - Enjoy organized day trips to natural attractions, historic and cultural sites in different regions of Nova Scotia. Learn about Canadian culture and history.

Certificates and Transcripts
Placement Testing
Before you arrive in Halifax, we will send you a short placement exam to complete to let you know your English level.

You will receive two official Dalhousie University certificates:
a certificate of achievement of the English language course
the professional Development Certificate in English-Medium Instruction
You will also receive a detailed transcript reporting the courses taken, marks received, and official certification awarded.
Accommodation and Meals
Accommodation for the English Language Educators Program will be in homestay. With a homestay family, you will have the chance to get to know a local family and their way of life, which provides the opportunity for deep cultural and linguistic immersion.
Homestay accommodation includes a private room and two meals per day (breakfast and dinner). For lunches, you will receive a cash allowance to use at any of the three cafeterias or numerous restaurants and cafes on Dalhousie's campuses.
Course fee: $6572.50 CAD (per person)
Included in the fee:
Tuition
Learning materials (books, handouts, etc)
Access to course management system
Airport transfers

Accommodation in homestay (breakfast + dinner)

$10 daily allocation for lunches
$50 stipend/week for incidentals

Wi-Fi Internet access on campus
Health insurance while enrolled in the course
City bus pass for unlimited local use
All sociocultural activities and trips
Please note the fee does not include international travel and incidental expenses.
How to pay
Read here about the 3 methods you can use to make your payment.

About Dalhousie University
Dalhousie University, located in Halifax, Nova Scotia, Canada, is Atlantic Canada's leading research university and part of Canada's U15 group of top research universities. Dalhousie University has a record of innovative teaching and learning in social science, computer science, management, science, and health.
About Halifax, Nova Scotia
Halifax is the capital of Nova Scotia and is a coastal city on the East Coast of Canada. Known as "Canada's Ocean Playground," the peninsula of Nova Scotia is surrounded by the Atlantic Ocean. Halifax has a population of just over 400,000. The city is safe, friendly and very green. There are numerous festivals and events throughout the year and beautiful natural attractions such as beaches, lakes, parks and forests, are easily accessible from the university. With Halifax being a smaller city, not only is everything close by and within walking distance, it also boasts friendliness and has a small-town feel, while also being well-equipped with all the amenities and cultural opportunities of a modern city.
For more information, please contact:
Tianze Kong
Dalhousie University College of Continuing Education
1459 Le Marchant St., Suite 2201. PO BOX 15000
Halfiax, Nova Scotia, Canada. B3H 4R2
+1-902-494-8058
esl@dal.ca