EAP 2 Academic Connections Program
Begin your degree in September 2020
Have you been accepted into your bachelor's degree program at Dalhousie for September 2020, but do not have a high enough English level? This program will let you start your Dalhousie degree program in September.
If you have an IELTS score of 6.0 overall

Step One: Begin EAP Level 2: July 13 – September 04, 2020 Online (intensively for 8 weeks)
Step Two: During the fall term (Sept -Dec. 2020) Finish EAP Level 2 and enroll in up to 4 courses of your undergraduate program at the same time.

You need to check with the International Student Advisors to find out if you have to make any changes to the number of courses you can take.
*Graduate students can only do the Academic Connections program with departmental approval.

If you do not have an IELTS score of 6.0 overall
Consider this plan: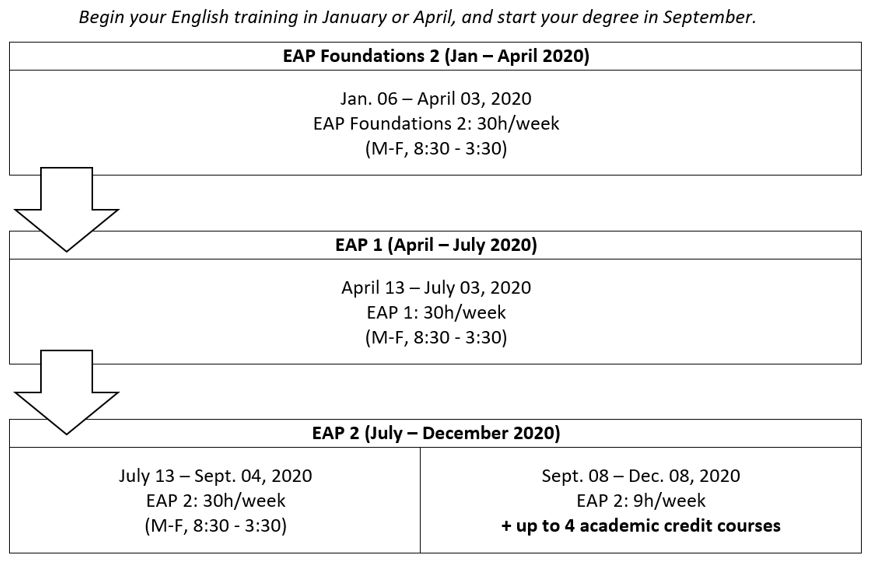 Click here to apply to the EAP program, or email esl@dal.ca for more information.