Course Advisors and Instructors
Sandy Chinery
Sandy Chinery received a Bachelor of Social Work and Master of Social Work from Dalhousie University in the 1980's. Focusing on diversity and communication Sandy has combined Social Work and Adult Education in Nova Scotia and British Columbia for over thirty years.
Previous to this Sandy enjoyed successful careers as a hairdresser and a Licensed Practical Nurse. Sandy's passion for lifelong learning and belief in education as a way to promote an equitable society lead her to continue her studies in education. While working as a Social Worker with Capital District Health she completed the Master of Education–Lifelong Learning at Mount Saint Vincent University.
Teresa Francis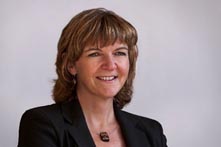 Teresa Francis is a career counsellor, consultant and a recognized specialist in Prior Learning Assessment and Recognition (PLAR). Her eclectic background includes counselling, management, teaching and program development roles in post-secondary, government and not-for-profit settings. Most recently, prior to launching her own practice, she served as Executive Director of the Prior Learning Centre.
Teresa has worked with clients throughout Nova Scotia and across Canada, consulting on projects and developing and delivering programs in Career Development and PLAR. Focused on helping adults navigate transition, she has provided counselling, advising and PLAR services to hundreds of individuals.
Teresa holds undergraduate degrees in Home Economics and Education, and a Master of Education degree in Counselling. She is a Certified Canadian Counsellor and a Registered Counselling Therapist. Involved in the career development and counselling fields both provincially and nationally, Teresa is currently the President-Elect of the Career Counsellors Chapter of the Canadian Counselling and Psychotherapy Association.
Rachel Hermiston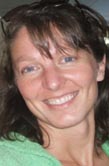 Rachel Hermiston is currently employed as a Career Counsellor at Dalhousie University. She brings over ten years of comprehensive case management experience and a strong dedication to supporting individuals in achieving their employment goals.
Rachel uses a collaborative approach and has a solid background in creating trusting relationships and empowering clients in their job search and career decision making. She is respectful of diversity and empathetic towards those who are confronting challenges.
Rachel began her career in employment services in Ontario and moved to Halifax in 2005 where she continued working within the career development field. Rachel holds a Master of Education in Counselling from Acadia University. She is a Registered Counselling Therapist (RCT) with Nova Scotia College of Counselling Therapists; and a Canadian Certified Counsellor (CCC) with the Canadian Counselling & Psychotherapy Association.
Lena MacLure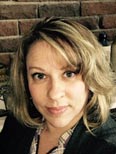 Lena MacLure is a Career Counsellor and Case Manager at Job Junction in Halifax. She has worked in the non-profit sector for over 10 years, supporting a range of clients including those with mental and physical challenges, and those dealing with disordered eating, as well as clients seeking the skills to become job-ready.
Lena has a strong background in peer support, connecting with clients with diverse needs, and working with community partners to provide a broad range of supports. She believes strongly in creating safe, confidential spaces for clients to speak to their personal barriers, as well as supporting them in finding their own healthy coping strategies.
Lena holds a Master of Education (Counselling) from Acadia University, and the Introduction to Employment Services Certificate from Dalhousie College of Continuing Education. She is a Canadian Certified Counsellor (CCC) with the Canadian Counselling and Psychotherapy Association (CCPA), and a member of the Nova Scotia Career Development Association (NSCDA).
Rebekah Skeete
Rebekah Skeete is the Director of the eight YMCA Nova Scotia Works locations in the Halifax/Dartmouth and surrounding areas. She has worked in the employment field for over 20 years for both the federal and provincial government, and has been with the YMCA for 18 years.

In 2000, Rebekah was part of a YMCA initiative in which a number of people were trained by the Human Rights Commission to deliver diversity workshops. Rebekah is very passionate when it comes to diversity and inclusion; she facilitates workshops with staff, other organizations and a variety of Boards. She developed an equitable hiring program along with relevant tools for the YMCA, and these have also been used by other organizations.

Rebekah holds a Master's Degree in Social Work, and in addition to being a Private Practice Social Worker, she is also a Certified Career Development Practitioner in Nova Scotia.