Gillian Clark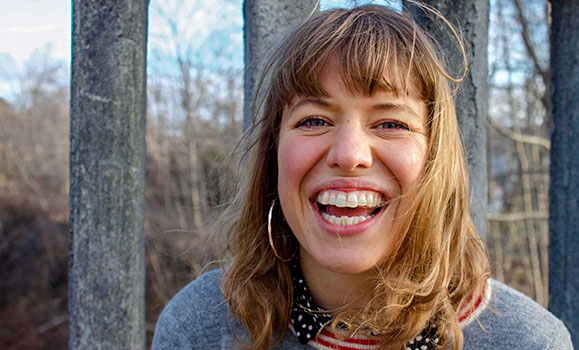 Gillian Clark (BA (Theatre)'13) had never considered the arts as a career path until a grade 12 drama teacher recognized her theatrical talent. Realizing it was an opportunity to encourage empathy and understanding among audiences, Clark decided to become a theatre artist and moved from Calgary to Halifax to study at the Fountain School of the Performing Arts.
"It was a really nurturing place where I was encouraged to explore my creativity and that led me to try playwriting," she says. "Last year, Dalhousie commissioned me to write an adaptation of Frankenstein called Drums & Organs for its 200th anniversary. I transformed it into a play about being young and finding your way, inspired in part by how the university had opened doors for me."
Now studying at the National Theatre School in Montreal, Clark is excited to see Dalhousie and its supporters are opening doors for a new generation of artists with the Performing Arts Campaign. "Change starts with the arts," she says. "When students feel valued and have spaces that are beautiful and welcoming for learning and growth, that has a ripple effect, resulting in art that helps build the community."