Lori
Turnbull
Associate Professor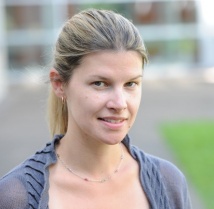 Email:
lturnbul@dal.ca
Phone:
(902) 494-6605
Mailing Address:
Kenneth C. Rowe Management Building 6100 University Avenue, Rowe 3016

Lori Turnbull joined the Department of Political Science as a faculty member in July of 2005. She teaches courses in introductory politics, Canadian parliamentary government and pressure politics. Her major areas of research are Canadian parliamentary governance, political ethics, elections, electoral systems, and public engagement.
Service and Activity:
Prof. Turnull's work has been published in the Canadian Public Administration journal, the Canadian Political Science Review, the Journal of Parliamentary and Political Law, and How Ottawa Spends. Recently, she worked as a policy researcher for the Commission of Inquiry into Certain Allegations Respecting Business and Financial Dealings Between Karlheinz Schreiber and the Right Honourable Brian Mulroney.