Lord Dalhousie Panel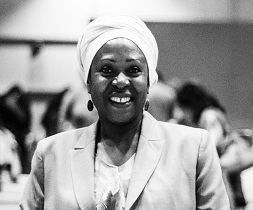 Dr. Afua Cooper, Chair of the Lord Dalhousie Panel,
Chair of Black Canadian Studies,   Sociology and Anthropology Dalhousie University
Françoise Baylis, Canada Research Chair in Bioethics and Philosophy, Dalhousie University
Camille Cameron, dean, Schulich School of Law, Dalhousie University
Paul Lovejoy, Canada Research Chair in African Diaspora, York University; fellow in the Royal Society of Canada and Distinguished Research Professor
Dominique Oliver-Dares, student, Schulich School of Law
David States, an independent historian (formerly with Parks Canada) specializing in African Canadian history and Maritime Provinces genealogy.
Shirley Tillotson, professor, Department of History, Dalhousie University
Norma Williams, executive director of diversity and inclusiveness, Dalhousie University
Harvey Amani Whitfield, associate professor, Department of History, University of Vermont, Dal alumnus (PhD'03) and historian of slavery in the Maritimes.
Jalana Lewis (JD'13), whose past research has explored critical race theory as well as African Nova Scotians and the law, is supporting the panel as its lead researcher, while Master's of History student Kylie Peacock is its research assistant.

Lord Dalhousie Panel Mandate:
To gather the historical facts regarding Lord Dalhousie's statements and actions related to slavery and race. It will then interpret those facts in light of their past and present contexts, and recommend actions Dalhousie could take to respond to them.
Lord Dalhousie Panel Terms of Reference
Universities Studying Slavery (USS)
Dalhousie University has also joined "Universities Studying Slavery" (USS).  A group based out of the University of Virignia which is dedicated to organizing multi-institutional collaboration in an effort to facilitate support around research dealing with race and inequality in higher education and in university communities.   
Dalhousie University is the only Canadian University to be a part of the USS.