News
»
Go to news main
Dionysius 2015 is set to hit the shelves
Posted by
Classics Department
on February 4, 2016 in
News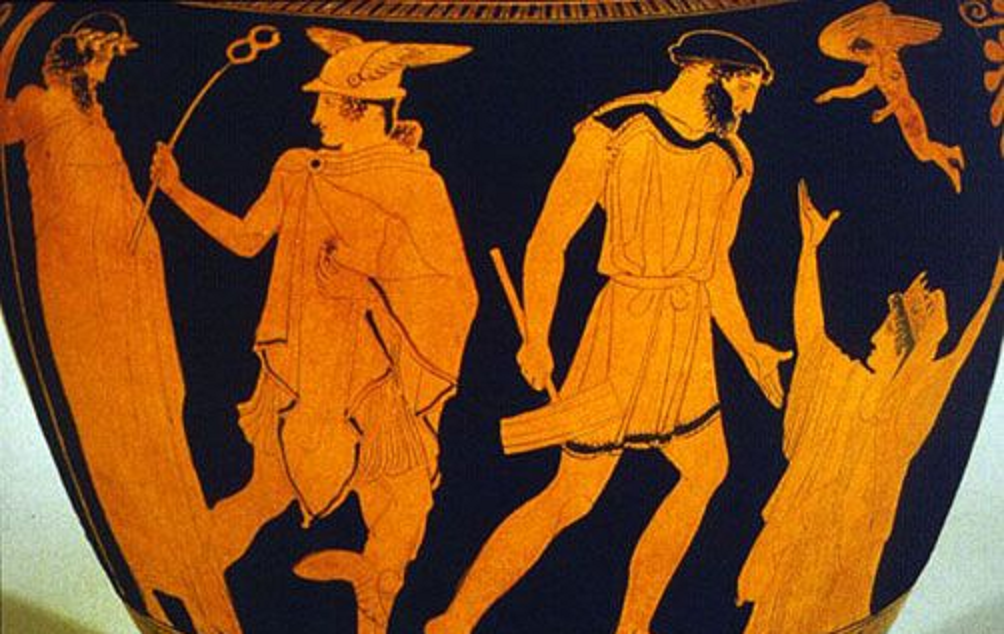 This year's issue of Dionysius - the largest in the journal's history! - is packed with a wide range of scholarship by both distinguished senior academics and new scholars, including Dalhousie Classics' Jacob Glover, Kaitlyn Boulding, Daniel Heide and Matthew Furlong (with a review of Stephen Blackwood's book on the Consolation).
Boulding's essay, "Pandora as Stomach, Womb, and Wonder in Hesiod's Theogony," opens Dionysius 33. This original and impressive approach to the foundational Greek myth locates feminine power at the heart of the Theogony and is a fresh approach to the Ancient Greek canonical work. Following her, we find Jacob Glover's "Isocratean Ethics," developed like Kaitlyn's article from his MA thesis, which he wrote under Dr Eli Diamond last year. This paper fleshes out the ethical thinking of the lesser known 4th century Athenian, Isocrates. Next, in a series of Neoplatonic inquiries, lies the work of James Ambury, Panagiotis Pavlos, David Horan, Sebatian F. Moro Tornese, John Dillon, Frederic M. Schroeder, and Nestor Kavvadas. Almost as impressive as these scholars' essays is the distances from which they have been gathered into one journal. From across the Americas, Australia, and Europe, Dionysius continues to attract outstanding Neoplatonic scholarship.
Patristic studies are flourishing in the Department with Dr Alexander Treiger and Dr Gary Thorne adding to the teaching of Dr Michael Founier, Dr Peter O'Brien and Dr Wayne Hankey. Thus, following the flurry of Plotinus, Porphyry, and Proclus, we come to "Ἀποκατάστασις: The Resolution of Good and Evil in Origen and Eriugena," by Daniel Heide, who is currently completing a thesis on Origen under Dr Hankey. Continuing the Department's work, the penultimate paper is by Dr Matthew Furlong reviewing our alumnus' new work on Boethius. After offering us part I in last year's issue, Hadi Fakhoury from McGill University completes the issue and his study of Henry Corbin and Russian Religious Thought; he reminds us of the breadth and extent of Neoplatonism. Dionysius33 is dedicated to Dr Donald Hambrick, Alumnus, Paedagogus, Professor, Amicus, Benefactor.
An impressively international issue both in authorship and content, Dionysius 33 is now available through either print or digital subscription. You can visit the journal's website or go directly to the subscription service to subscribe.