New MPlan Students
»
Go to news main
New Beginnings: The School of Planning moves to a new home and welcomes a new Director!
Posted by
Anne Swan
on January 24, 2019 in
News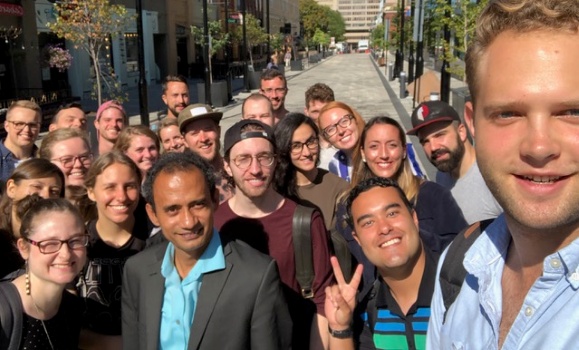 After 5 years of dedicated leadership through a period of tremendous upheaval, Director Patricia Manuel is stepping aside and handing the reins to Faculty member Ahsan Habib. "The School looks quite different from the one I took over 5-years ago and more changes are coming" reflects Patricia. A major change has just taken place. After years of shared and disjointed space in the Medjuck building, The School of Planning has moved into O'Brien hall, on 2 floors transformed from student housing into a beautiful and functional new home – bringing studios and faculty offices together. The move is happening in stages to support some major renovations happening in the Medjuck building and will be complete in 2019.
"Moving to a new place that we can call home and where we are all together is incredibly joyful for us - we will make the best out of it, by working together side-by-side with our colleagues and students." Ahsan Habib
With this move comes a hopefulness and reinvigoration on many fronts. The School is currently going through changes in personnel and course offerings - at least five courses will be taught by new instructors this semester. The School welcomed Dr. Joseli Mercado who has recently joined as a tenured, full-professor. Eric Rappaport will continue leading the undergraduate program and Mikiko Terashima will take on the management of graduate program. "The energy and enthusiasm that our new and experienced faculty members bring will certainly result in another productive year for us in advancing planning education agenda at Dal", says Ahsan.

As things begin to settle, we will be launching a strategic renewal process for the School of Planning. The aim of this initiative is to harness individual aspirations, ideas and suggestions into positive change to advance the academic mission in the School of Planning. It is truly an exciting time.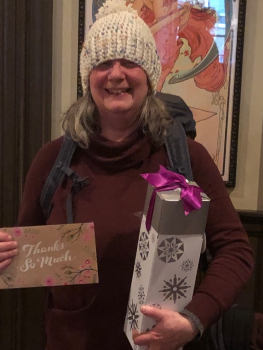 We thank Patricia Manuel for her tremendous service to the School over the past 5 years as Director. Patricia started her sabbatical this semester and will be focusing on her research for all of 2019. She returns in winter 2020 to regular teaching and research.