Shawn Francis
Shawn Francis was at home working on his family farm the day he first learned about the Dalhousie University Faculty of Agriculture. A team of Dalhousie personnel were visiting the farm through their collaboration with the Dominica State College.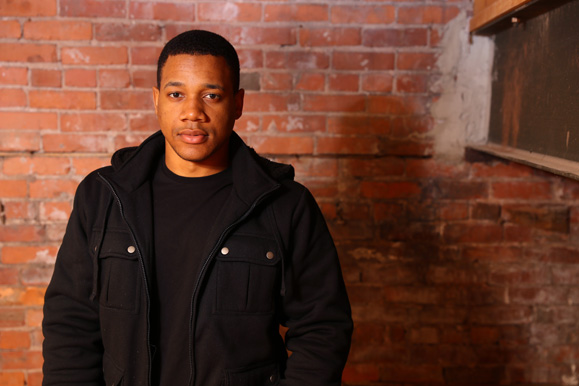 Now, three years, thousands of miles and a completely different culture later, Shawn is set to graduate from the Faculty of Agriculture this May with a Bachelor of Science degree with a major in agriculture business.
"Deciding to come to Dal AC was one of the best decisions I've made towards my future," Shawn explains.
Shawn grew up on a small island in the West Indies called Dominica. The island is part of a chain of islands called the archipelago which is in the Caribbean.
"I come from an area known as Corona Estate which is in the centre of the island beneath the Morne Trois Pitons World Heritage Site and part of the tropical rainforest," Shawn says.
Moving from the warm climate of Dominica to the unpredictable climate of Nova Scotia, Shawn explains that the biggest shock to him was the harsh winters.
"I never got used to the harsh cold conditions," Shawn says. "I landed in January 2014 when Truro had bad weather and snow- this was my first snow experience."
Despite the cold winters, Shawn explains that learning about and living a different the culture has been enjoyable.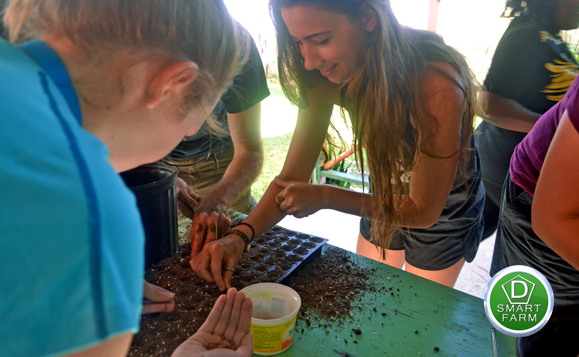 "In Dominica the culture is very traditional," Shawn explains. "We speak a mixture of English and Creole and don't know what minus degree weather feels like. The food, accent and customs are all very different in Canada. I had to try to reduce my accent so individuals would understand what I was trying to say."
When asked about his favorite part of Canadian culture, Shawn explains, "the kindness and positivity. Also, I love how Canada has a functional society and great educational institutions."
Shawn grew up working on his family farm in Dominica, an agro-tourism business called D-Smart Farm. D-Smart farm is a recreational facility, campground site, and organic farm that promotes sustainable living. The farm has been in Shawn's family for 13 years. Animals on the farm include, chickens, goats, dogs, rabbits, and lots of birds including the Jaco parrots which fly over the farm and agouti sightings are frequent. The farm also grows vegetables like lettuce, cabbages, broccoli, peppers, cucumbers, tomatoes and more.
"We also do greenhouse cultivation and composting," Shawn explains. "Notwithstanding, we have a coal pit to produce coals as well. A lot of guests come to enjoy farm tours, biodiversity, camping, local cuisine and more. Many people come from North America and Europe."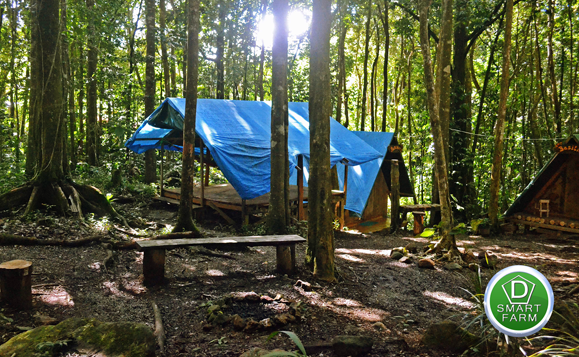 Not only does D-Smart Farm offer tours and farm stays to tourists and locals, they offer educational programs for children and adults living in the area. They give programs on organic farming, traditional foods, different methods of farming and much more. They offer hands-on activities for children of all ages and teach children that organic farming is a viable career option that provides healthy nutritious food for the nation, lowers imports and protects the earth for future generations.
"The ultimate goals are to increase awareness of not only the business and what we do but in sustainable and organic farming practices," Shawn says. "The business runs non-profitable projects that focus on educating local youth on farming practices and sustainable agriculture (permaculture). We would love to increase awareness of local, regional and international guests on this vision."
Having worked on his family farm growing up, Shawn has always had a keen interest in agriculture and marketing and production of agricultural products.
"I never really knew what program I wanted to do," Shawn admits. "I thought about multiple programs under agriculture and none of them seemed to fit my interest. I was always interested in project management and this allowed me to choose agriculture business as my major because it relates to it a bit."
Shawn began his studies at Dominica State College. There he majored in general agriculture before transferring to Dal AC.
"The program at Dominica State College works in such a way that only an associate's degree is offered after two years and a bachelor's degree has to be attained elsewhere," Shawn explains. "I transferred most of my credits when I came to the AC."
For Shawn, the draw to Dal AC was the affordable tuition, the promise of small class sizes and the strong relationships faculty build with their students. In addition to his studies, Shawn has been a player on the AC soccer team for three years and plays recreational basketball. He is also involved with the Global Students Community, a club that allows international students to get more involved in activities in Canada, make friends, learn about Canadian culture and share their culture with Canadians.
"I love this university," Shawn says. "I came here to further my education and wanted to travel a bit and gain new experiences. I'm happy to say I've been able to do all that and more."
Set to graduate this May, Shawn explains that he will attend his convocation ceremony with his head held high knowing how great his accomplishments have been. After graduation, he plans to pursue his MBA at Dalhousie University in Halifax.
"This is just a stepping stone to what I want to accomplish," Shawn explains. "I'm interested in agriculture innovation and processing. Ultimately I want individuals from my country to see that agricultural studies are diverse and there are a variety of fields one can get into. This is a fantastic campus and a serious student can gain a lot from coming here. For me, this school was a blessing and my three year's here will be remembered. After my MBA, the sky's the limit!"